On Thursday, June 13, 2019, AABANY's Intellectual Property Committee hosted a Summer Mixer at Gu Japanese Fusion Sushi & Bar on East 52nd Street.
IP lawyers, law students, AABANY members, and non-members gathered together to share appetizers of agedashi tofu, karaage, and shrimp tempura at the back of the busy izakaya. The special rolls included ones amusingly named Spicy Girl, Dinosaur, and Dancing Eel—alongside the usual American staple of the California roll.
Under the restaurant's blue light, beads of ikura gleamed as members whose practices focus on different areas of IP exchanged lively stories about their work. One attendee shared a little on his background as an electrical engineer prior to entering the legal field. Another remarked that it was her first AABANY event—she wanted to know more about the organization's work. Wooden trays of special rolls were fluidly passed up and down the table as members enjoyed the meal and company.
Among the varied topics discussed were the Avengers: Endgame's conclusion, Huawei, Midtown's Jollibee location, as well as deeper discussions about diversity, identity, and community. Ideas for future events were discussed—potentially including paintballing—and the Intellectual Property Committee is looking forward to hosting them over the next few months. Stay tuned for more!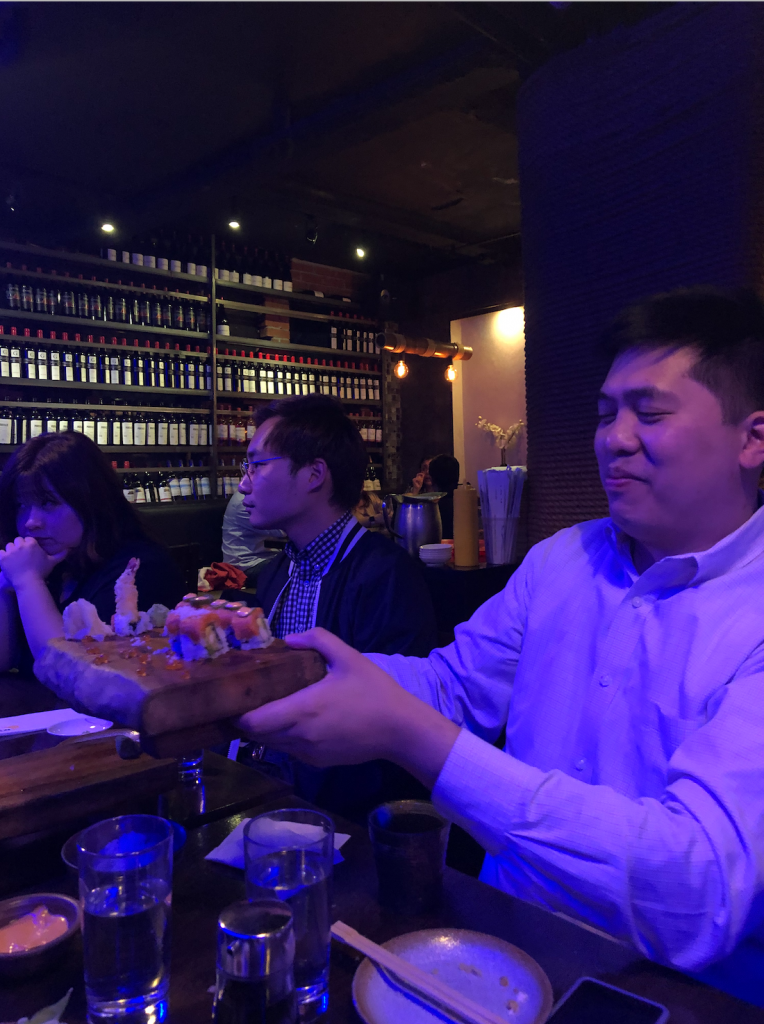 Thank you to the IP Committee Co-Chairs Jeff Mok, Ben Hsing, and Greg Pan for organizing June's IP Summer Mixer! To learn more about the IP Committee and how you can get involved, visit the Committee's webpage here.