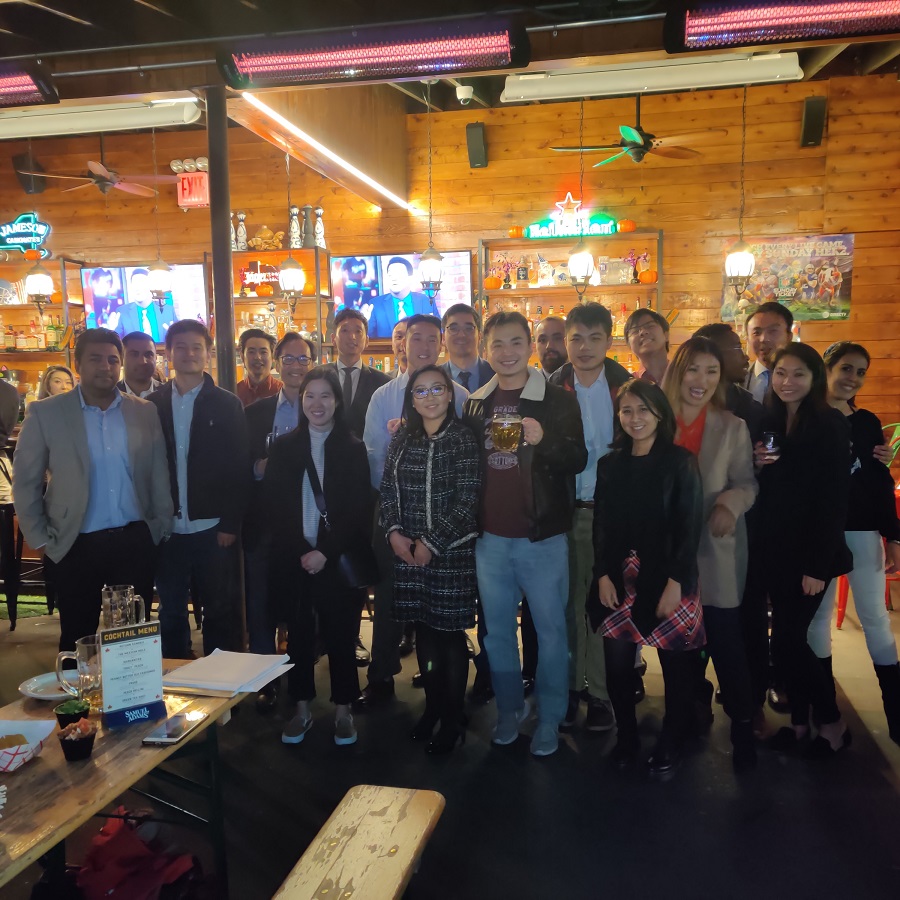 On October 11, 2019, AABANY's Membership Committee hosted a mixer at the Cobblestones Biergarten in Forest Hills, Queens. AABANY members and non-members mingled while enjoying drinks and an assortment of delicious appetizers. The event brought attorneys, law students, and friends, who lived or worked in Queens. We even had members coming all the way from Manhattan, including AABANY President Brian Song.
If you are not already a member, we hope your attendance brings you closer to becoming a member or renewing your membership, and thank you to all of the members who came out. Please visit our calendar to learn more about our upcoming events by going to https://www.aabany.org/events/event_list.asp.
We thank Membership Committee Co-Chairs, Beatrice Leong and Christopher Bae, for organizing this event. They are planning more events in Queens in the coming weeks so be sure to check the calendar so that you don't miss out. We hope to see you there!