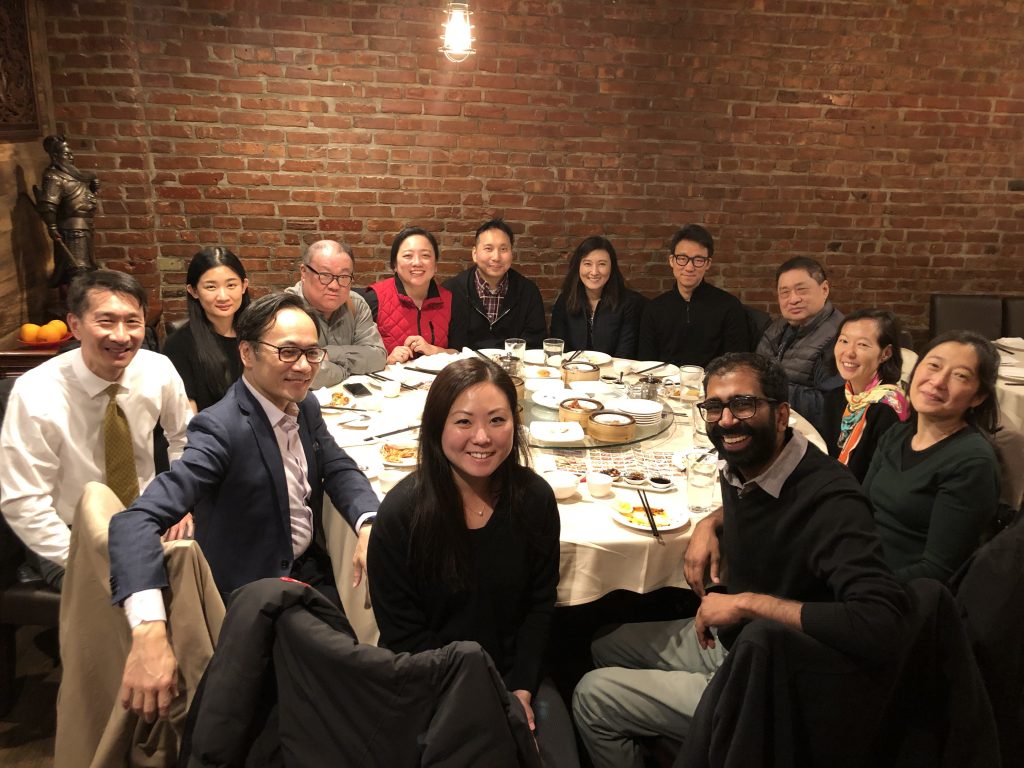 On Tuesday, December 17, the Academic Committee hosted their Annual Holiday Lunch at Dim Sun Palace in the East Village. Academic Committee Co-Chairs, Prof. Elaine Chiu (St. John's), Prof. Suzanne Kim (Rutgers), and Prof. Donna Lee (CUNY) played hosts to a full table of members of friends who came to meet the Committee's leadership and find out what events and plans they have in store for the balance of the 2019 fiscal year and beyond. Elaine, Suzanne, and Donna encouraged everyone to to save the date for a Pathways to Academia program being planned for January 24. They also asked for ideas and suggestions on how to get law students more involved with community service, such as by volunteering at the Pro Bono Clinic.
The fare at Dim Sum Palace was plentiful, varied, and delicious, and everyone enjoyed the dishes that were served. The weather outside was gloomy and damp but around our very full table, we were able to share a warm and satisfying meal among good company.
To learn more about the Academic Committee and how you can get more involved with it go to https://www.aabany.org/page/352 .
Happy Holidays!