Please note the following summary and resource of COVID-19 updates as of May 13th, 2020, released by the Office of Mayor Bill de Blasio.
Anti COVID-19 Stigma
Education
Food Resource
Small Business
Health + COVID-19 Testing
Benefits
Jobs
DACA
Others
Read more about the resources in English and Chinese here.
In addition, please note the following events hosted by the NYC Commission on Human Rights. The Mandarin Language Bystander Intervention Training: Responding to COVID-19 Scapegoating and Hate on Wednesday, May 20 at 7:00 PM and Wednesday, May 27 at 3:00 PM.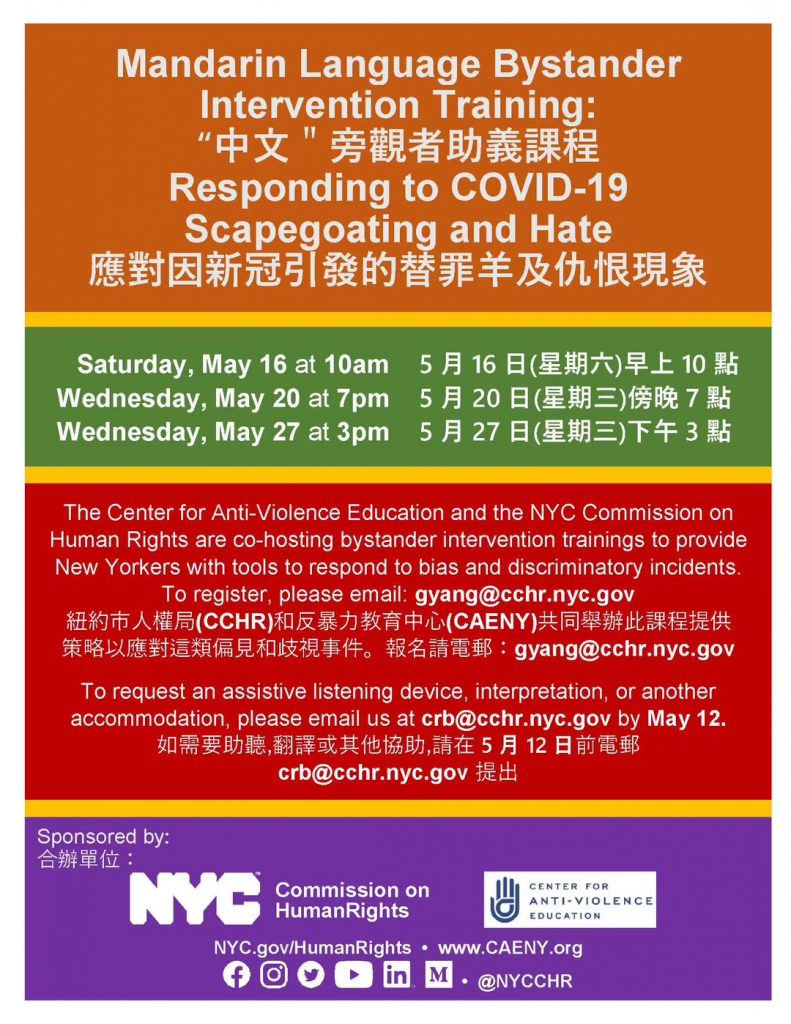 Please contact Xiaomin Zhao at (646) 306-9287 or via email at xzhao@cityhall.nyc.gov if you have questions.