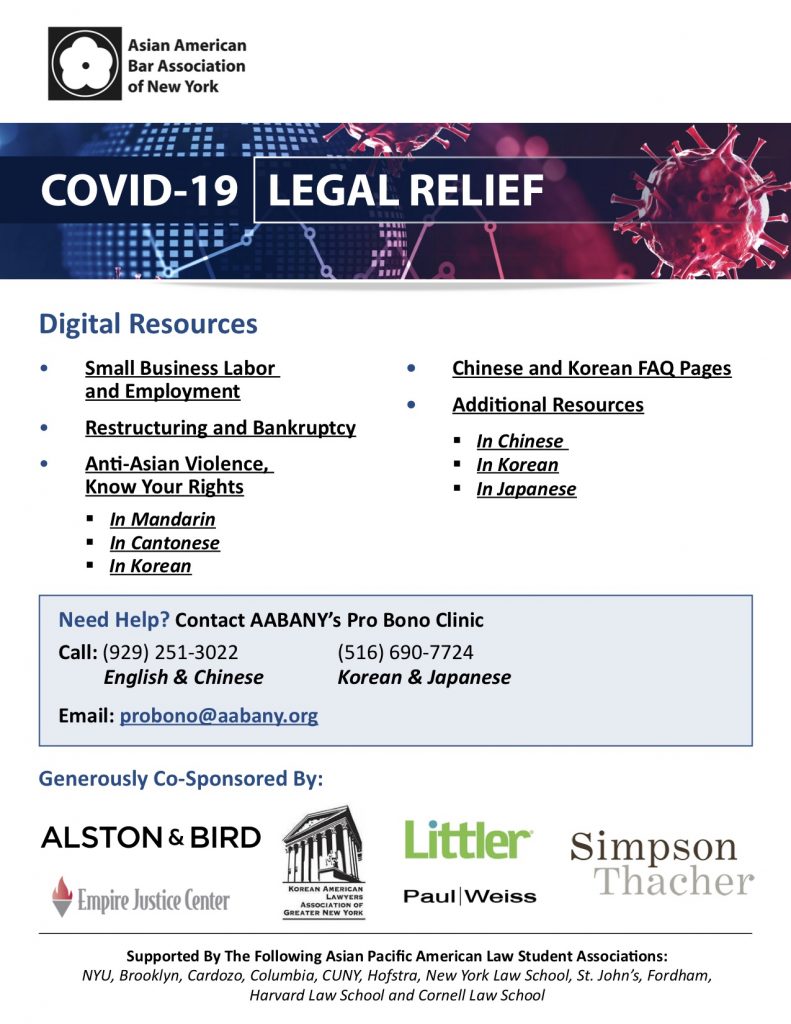 On June 16, AABANY published a flyer with a comprehensive list of digital resources for those seeking legal relief arising out of COVID-19 related issues.
The flier provides links for resources in multiple areas, including Small Business Labor and Employment, Restructuring and Bankruptcy, and other pages listing more general information, such as knowing your rights if you encounter anti-Asian racism or harassment and frequently asked questions.
Many of the resources are available in other languages, including Mandarin, Cantonese, Korean, and Japanese.
Click on the image above to access the flyer as a PDF, which includes embedded links to the resources mentioned above.