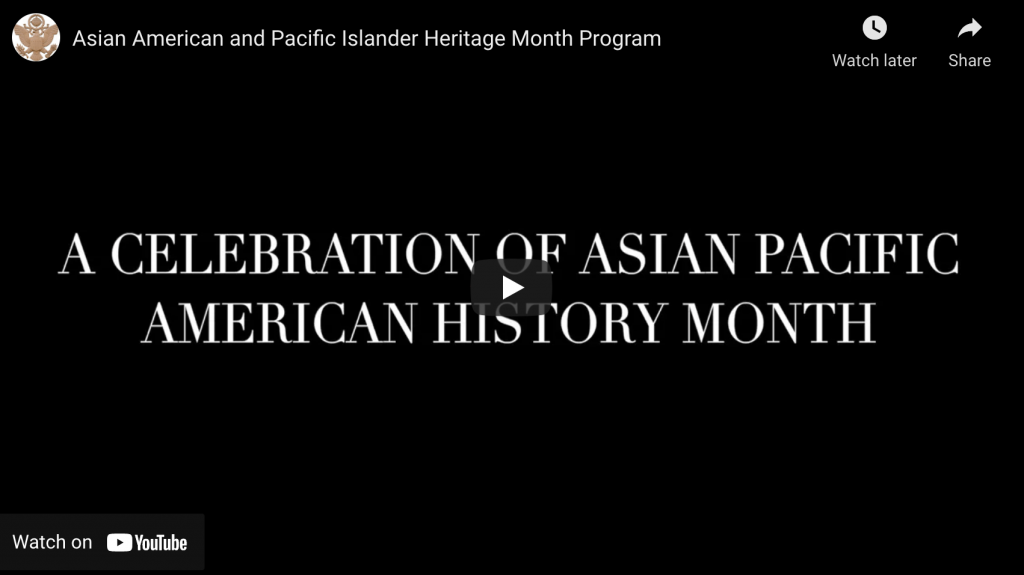 On May 25, the Asian American Judges of the Eastern District of New York celebrated Asian American and Pacific Islander Heritage Month with a presentation titled "Photographic Justice: The Retelling of Asian American History in the United States." Through the photography of Corky Lee, the presentation chronicled Asian Americans' involvement in U.S. history, which has mostly been omitted from American history books.
The presentation began with a retelling of the Golden Spike ceremony in 1869 that celebrated the completion of the transcontinental railroad. While the majority of the railroad construction workforce was comprised of Chinese immigrants, the photograph taken to commemorate the railroad completion did not include any of the Chinese workers. At the 100-year anniversary of the ceremony in 1969, speakers still ignored the contribution of the Chinese workers. Corky Lee, a renowned photographer, believed in photographic justice and in 2014, he gathered the descendants of the Chinese workers to reenact the Golden Spike ceremony photograph. He said, "Some people would say we are reclaiming Chinese American history. In actuality, we're reclaiming American history and the Chinese contribution is part and parcel of that."
The presentation continued by recognizing the contributions of Asian Americans to the American war effort during World War 2, many of whom fought on battlefields overseas. These individuals include the decorated 442nd Regimental Combat Team, the Philippine Scouts, and WASP aviators Maggie Gee and Hazel Ying Lee. The third part of the presentation focused on the numerous laws passed in U.S. history that prohibited Asians from immigrating to America such as the 1882 Chinese Exclusion Act and the 1907 Gentlemen's Agreement. For years, immigration and access to citizenship was based on race. That situation remained unchanged until 1965 when the Immigration and Nationality Act finally abolished national origin, race, and ancestry as basis for immigration to the U.S. This resulted in increased immigration from China, India, Japan, and the Philippines.
The final segments of the presentation focused on the Asian American Movement and how Asian Americans have come together to address racism and inequality. Addressing the anti-Asian hate and violence occurring today, the presentation concluded that "the current climate of violence against Asian Americans must not stand in the way of Asian Americans being seen, being heard, and being respected in America."
Thank you to Magistrate Judge Sanket J. Bulsara, District Judge Pam Chen, Magistrate Judge James Cho, District Judge Diane Gujarati, Magistrate Judge Peggy Kuo, and District Judge Kiyo A. Matsumoto for the important presentation on Asian American history and for celebrating AAPI Heritage Month. To view the full presentation, click here.