On Monday, February 14, AABANY attended the Knicks vs. the Oklahoma City Thunder game at Madison Square Garden. The night's theme was Celebrating Lunar New Year – the Year of the Tiger. The stadium banners featured red lantern designs to observe the holiday. The lively halftime show featured lion dancers and folk dancers.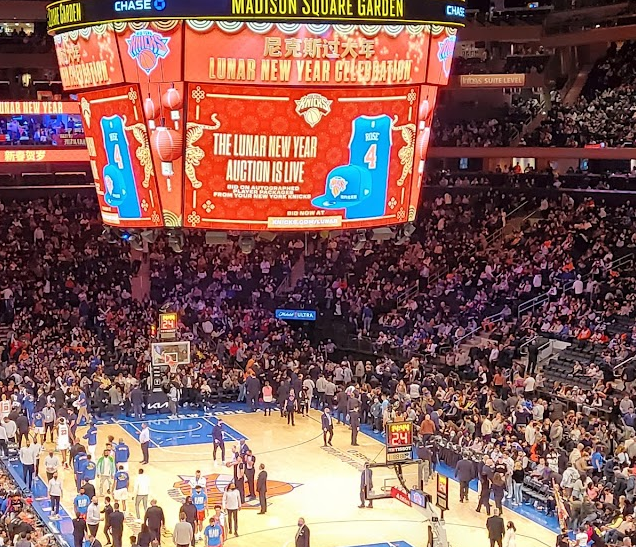 AABANY cheered on the Knicks in custom Knicks Chinese New Year t-shirts. The game was suspenseful, as the Knicks built a lead in the fourth quarter but fell back to a tie with less than a minute left. In a finale that left audiences on the edge of their seats, the game went into overtime and ended with the Thunder winning 127 – 123.

Thanks to everyone who came, especially to Membership Director Beatrice Leong for organizing the event. To learn more about the Membership Committee, please visit http://www.aabany.org/?page=130.