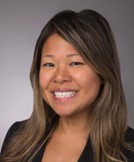 On February 13, 2023, the Queens Daily Eagle published an article about the Queens Democratic Party's designation of Evelyn Gong for Queens Civil Court Judge in the Sixth Municipal District. If elected, Evelyn Gong would be the first woman of color elected to this seat. The Sixth Municipal District includes Flushing, Mitchell-Linden, Murray Hill, Queensboro Hill, Fresh Meadows, Bayside, Bayside Hills, Douglaston, Glen Oaks, Little Neck, Oakland Gardens, Bay Terrace, Bayside, Beechhurst, College Point, Malba, Whitestone, Pomonok, Electchester, Hillcrest and Parkway Village.
Evelyn Gong is AABANY's Treasurer, Chair of the Finance Committee and Co-Chair of the Government Service & Public Interest Committee.
To read the full article, click here.