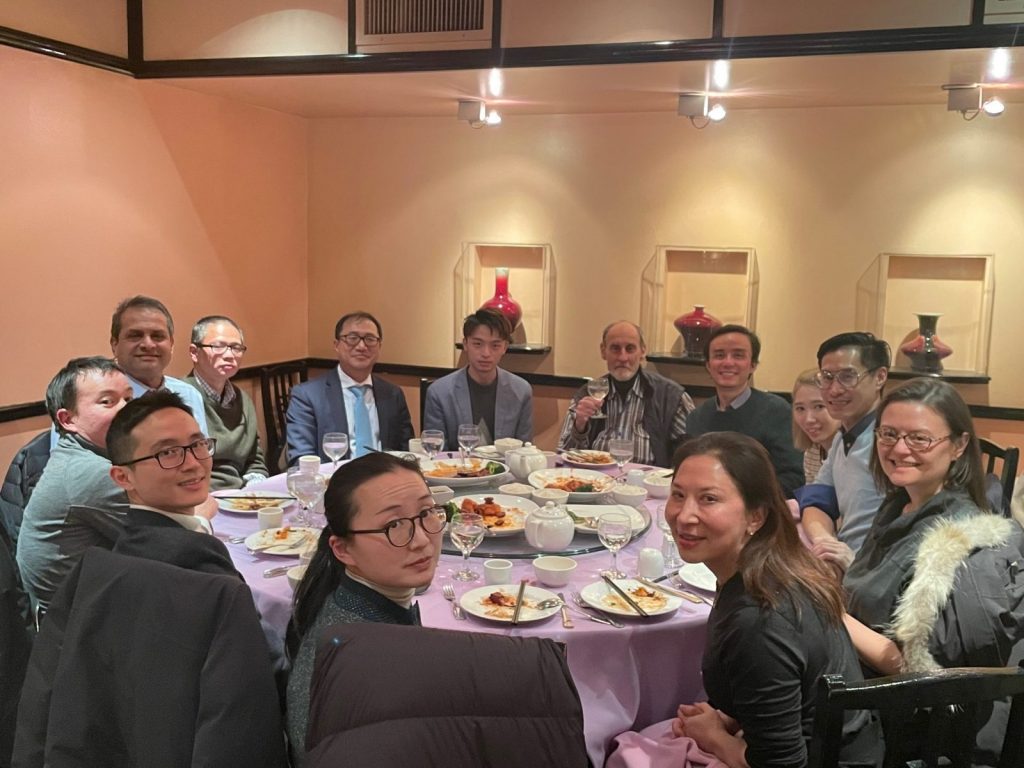 The Tax Committee rebooted the Tax Club Dinner series on February 7, 2023, with a great turnout for dinner at Tang Pavilion. It was the first in person dinner since the pandemic and the Tax Committee was happy to welcome old and new faces.
Shiukay Hung presented an overview of domestically-controlled REITs, the typical structuring of such REITs, and recent proposed Treasury Regulations that may affect structuring of this kind.
It was great to be reunited, and the Tax Committee looks forward to regular dinners going forward.
Click here to learn more about the Tax Committee.