On Thursday July 13, 2023, the Caribbean Attorney Network (CAN) hosted several bar associations in a "Battle of the Bars" Trivia Night at the Hairy Lemon on the Lower East Side.
AABANY joined the following bar associations in this fun trivia contest:
• Haitian American Lawyers Association of NY
• Dominican Bar Association
• Columbian Lawyers Association 1st Dept
• Metropolitan Black Bar Association
• Hispanic National Bar of NY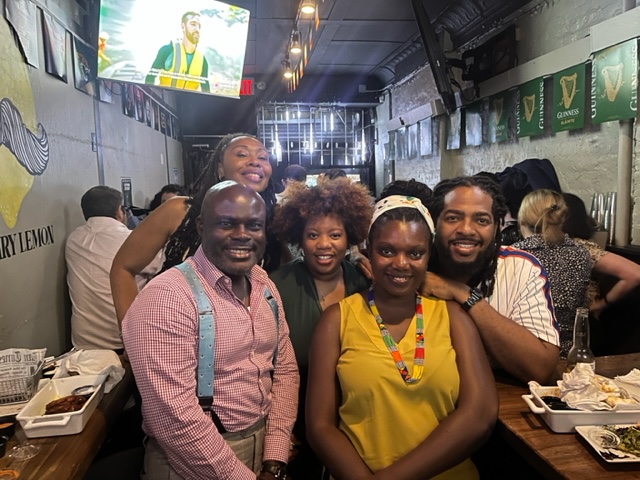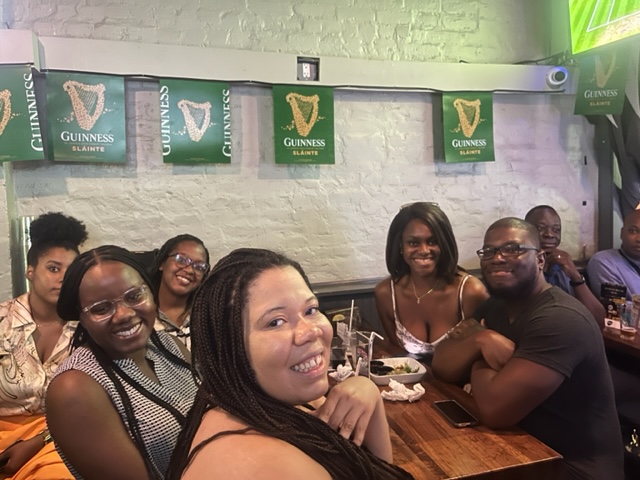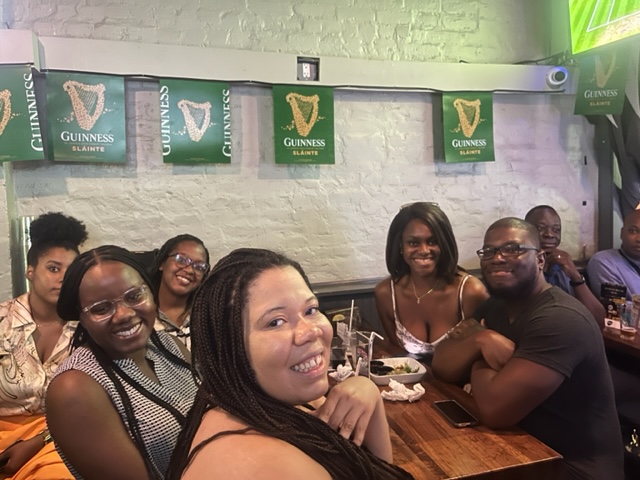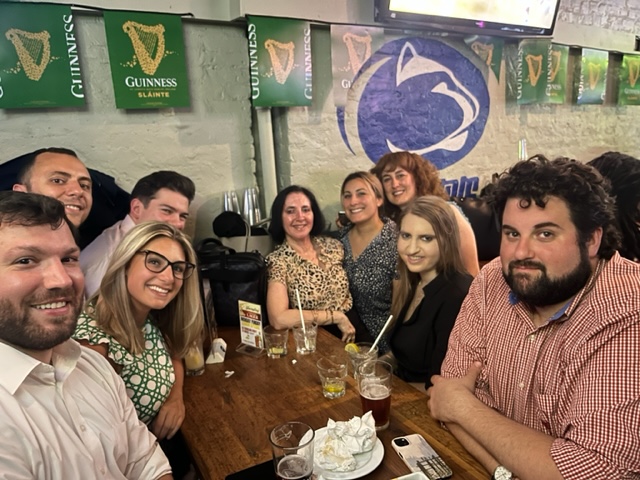 Six members represented AABANY — Yang Chen, Chris Kwok, Alysha Naik, Kevin Hsi, Beatrice Leong and Amos Kim — and each person was knowledgeable about different topics that came in handy for Team AABANY.
It was a close call for third place, which needed a tiebreaker. The question was "When was the anime character Astro Boy first published?" Chris Kwok got the right answer for Team AABANY and put us solidly in third place, behind the Columbian Lawyers Association (CLA) which finished in second place. (By the way, if you know the answer to the tiebreaker, let us know, and we might tap you for a future trivia team.)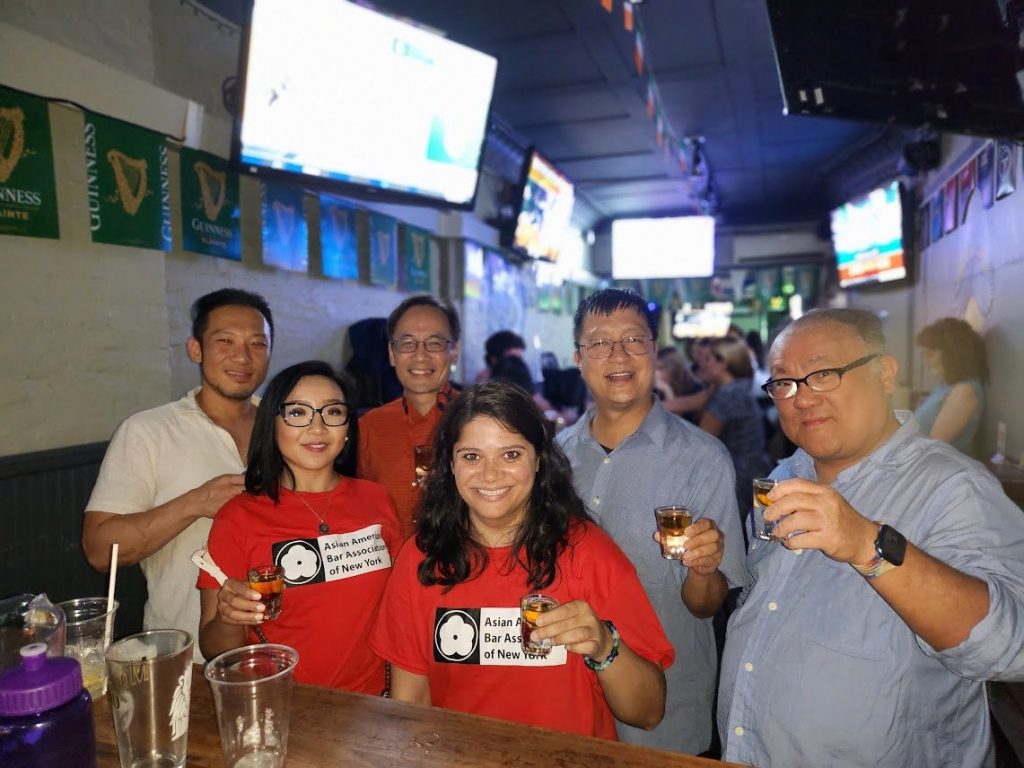 We came in 2nd place amongst all the bar associations and nearly 40 total participants! The prize was pride and a round of shots.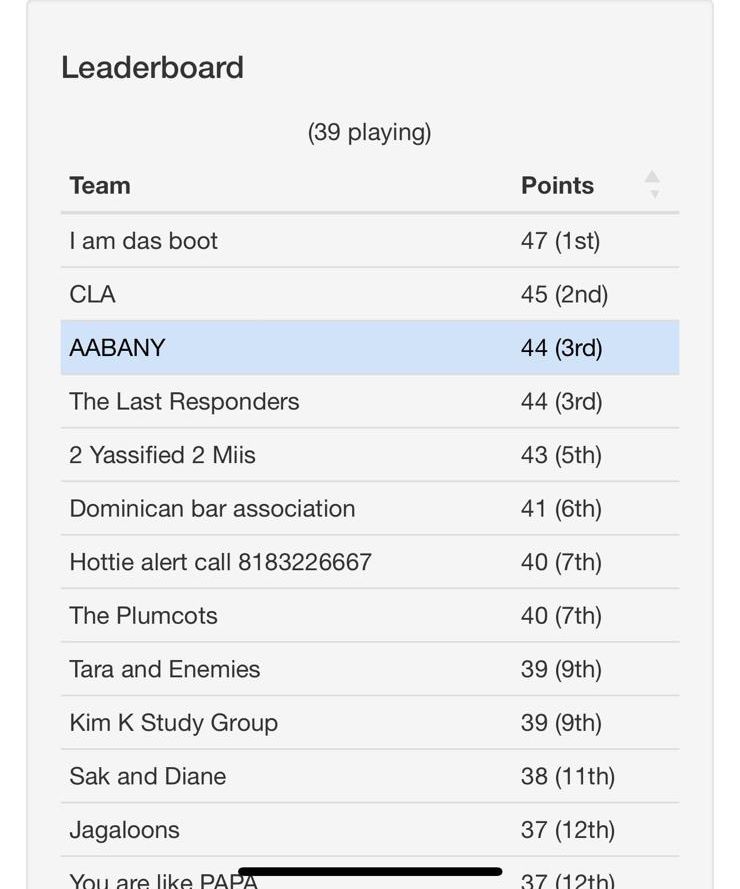 Thanks to CAN for organizing this event and bringing all the bar associations together!