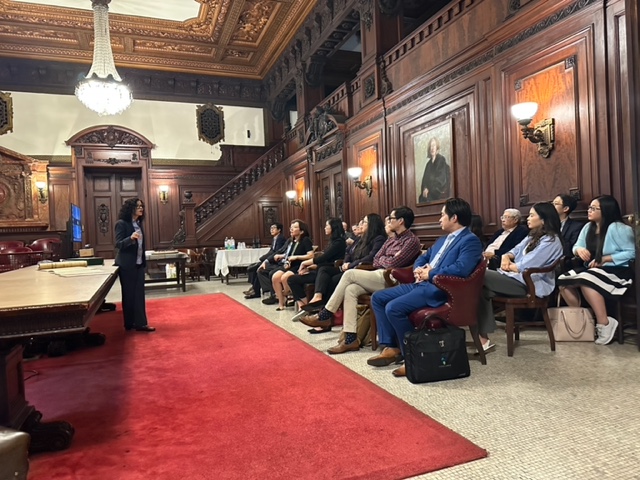 AABANY's newly-formed Trusts & Estates Committee held its inaugural event in the courtroom of Hon. Rita Mella at New York County Surrogate's Court on Chambers Street in lower Manhattan on September 20, 2023. About two dozen attendees, including many AABANY members and court staff, filled the ornate courtroom.
Yang Chen, the Executive Director of AABANY, presented welcome remarks, followed by Co-Chair P.M. Natasha Chang, who then introduced Co-Chair Yi Stewart. Yi introduced the Hon. Rita Mella, Surrogate Judge, New York County. (Yi was formerly Judge Mella's law clerk.)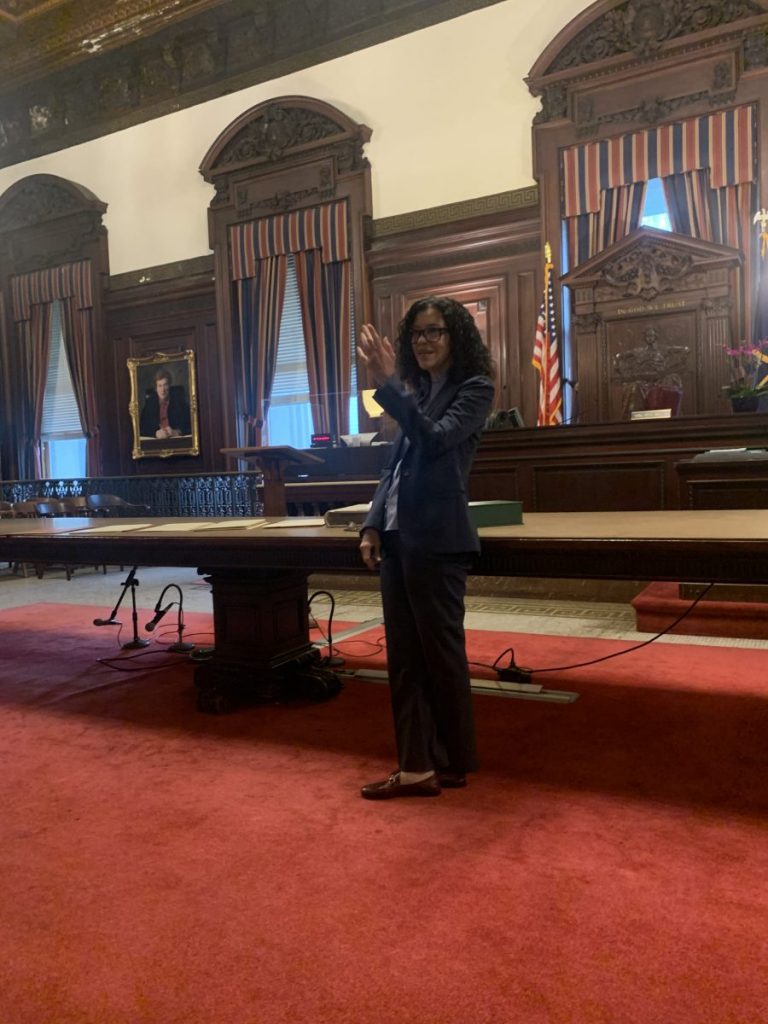 Judge Mella, both the host and honored guest, spoke on the history and role of Surrogate's Courts, and the importance of diversity in the courts and among trusts & estates practitioners. Judge Mella disclosed that the Surrogate's Court of New York County, which consists of only two judges (including Hon. Hilary Gingold) and their staff, processes approximately 10,000 cases a year. In addition to the probate and administration proceedings, the court handles adoption, guardianship, and miscellaneous proceedings. Among these cases, Judge Mella particularly noted the proceedings for settling 9/11-related personal injury and wrongful death claims which involve many who lived and worked in Manhattan Chinatown.
Judge Mella had pulled from the records room and laid on the table for exhibit the original wills of Alexander Hamilton, Babe Ruth, Herman Melville, Marilyn Monroe, and Jacqueline Kennedy Onassis. Committee members pored over the documents in fascination. Champagne and dim sum were served before everyone gathered on the steps of the courtroom gallery for a photo.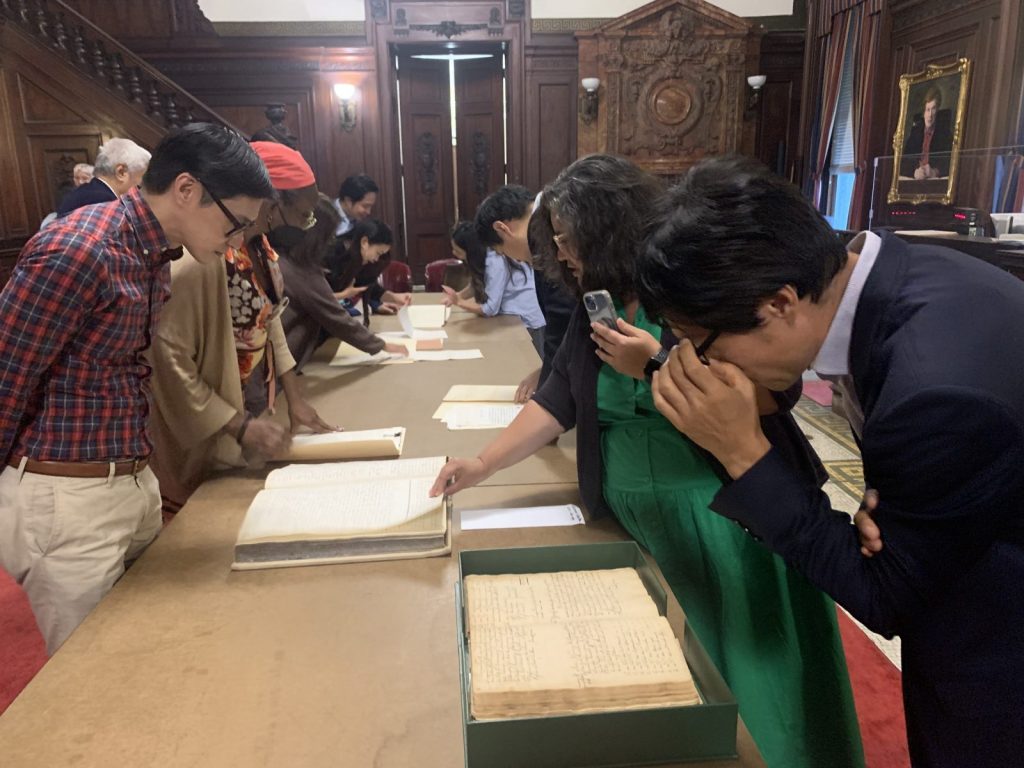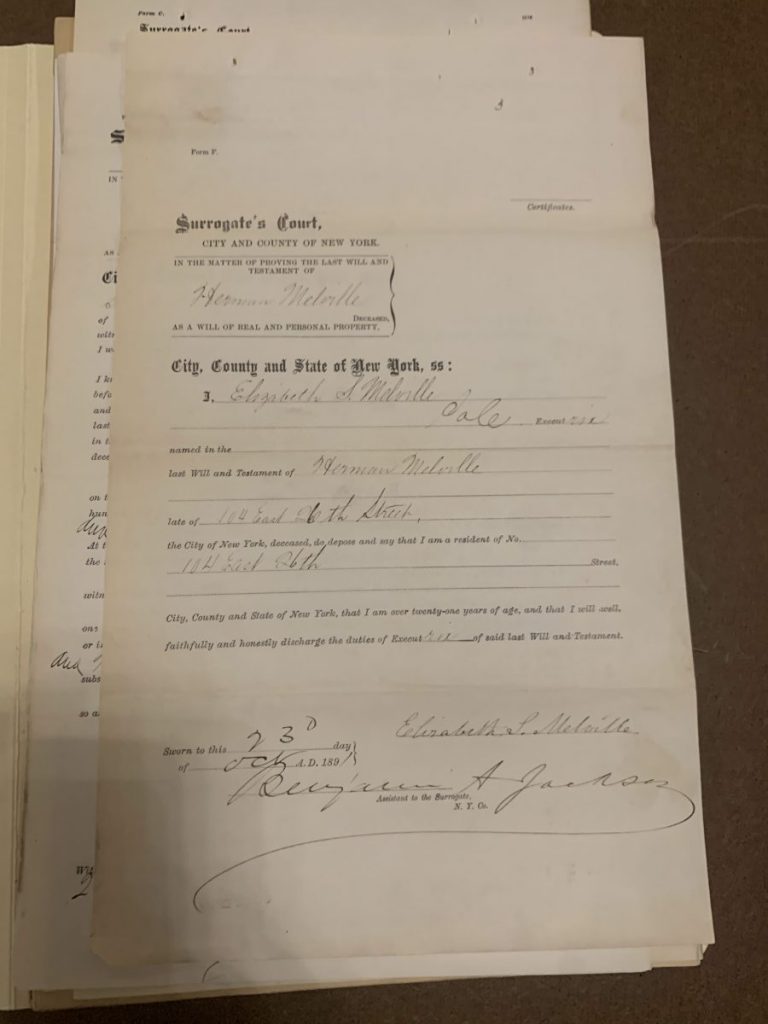 Congratulations to the T&E Committee, AABANY's newest Committee, on a successful inaugural event. Thanks to everyone who came and took part, and thanks especially to Judge Mella and her staff for welcoming us into her beautiful and historic courtroom. To learn more about the T&E Committee and how you can get involved, go to https://www.aabany.org/page/1154. If you would like to join the Committee's listserv, contact main@aabany.org.