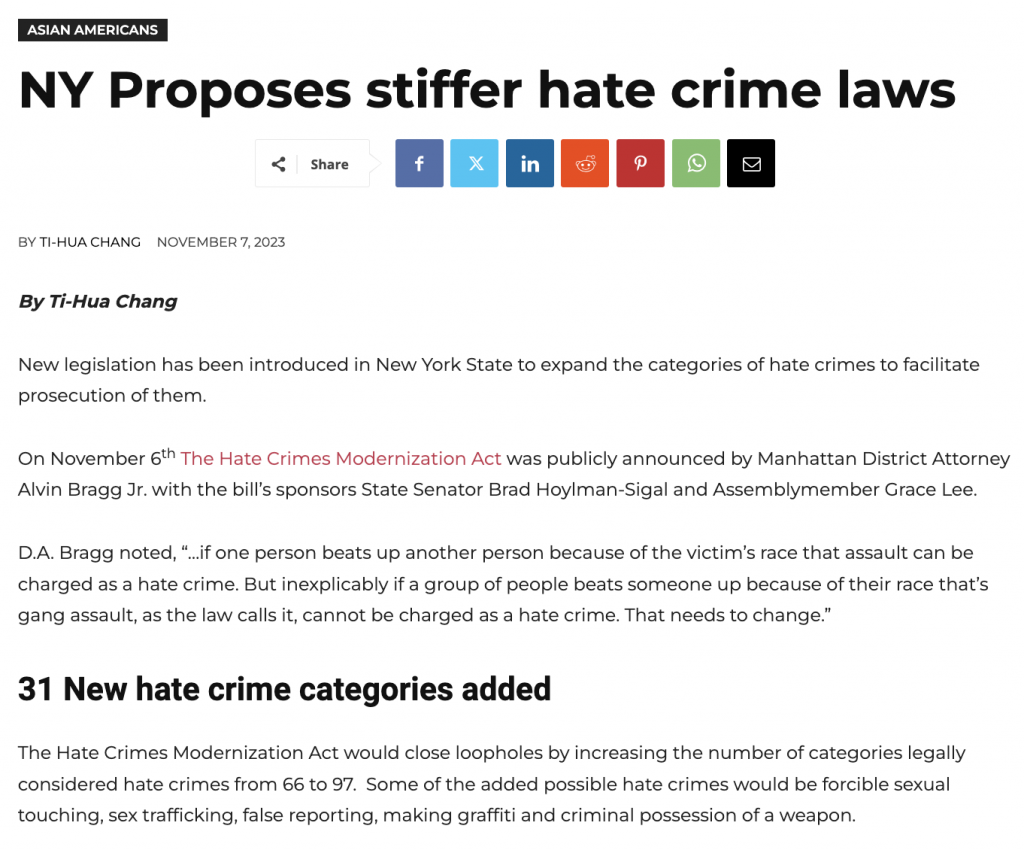 In its November 7 article "NY Proposes stiffer hate crime laws," AsAmNews reporter Ti-Hua Chang examined the challenges surrounding the prosecution of hate crimes in New York State and underscored current efforts to reform the legal framework to enable better reporting and prosecution.
Importantly, the article highlighted the loopholes that currently exist in the state's legal framework for hate crimes. While on the rise, hate crimes are often underreported and under-prosecuted due to the lack of a comprehensive system to address them effectively. The newly-proposed Hate Crimes Modernization Act would close loopholes by increasing the number of categories legally considered hate crimes from 66 to 97. Some of the added possible hate crimes include forcible sexual touching, false reporting, and criminal possession of a weapon.
AABANY Executive Director Yang Chen's take on the bill is quoted in the article:
Yang Chen, a lawyer and Executive Director of the Asian American Bar Association of New York, echoed Mr. Lee's assessment of the bill being, "A good start. D.A. Bragg, he's paying attention. We actually talked to him about this issue when he was running for office and he's following up… He's done something. That's good."
The article also highlights concerns that AABANY had shared with District Attorney Bragg. According to the article, out of 200 hate crimes reported in the news during the pandemic in New York City, only 3% had resulted in indictments.
To read the full article, click here.