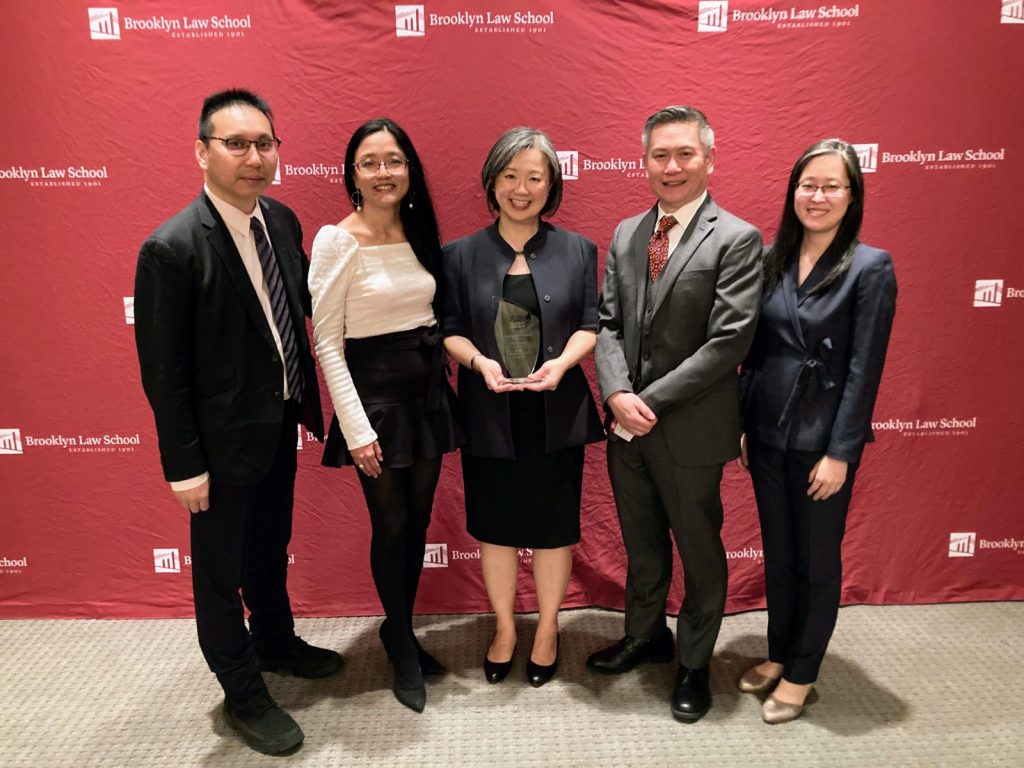 Brooklyn Law School's APALSA honored 3 alumni at their annual Alumni Dinner held on March 22, 2023 at the school's Forchelli Conference Center.
Hon. Karen Lin, Queens Civil Court Judge, received the AAPI Community Service Award. She emphasized studying unsung but pivotal Asian Pacific American cases in legal history, such as U.S. v. Wong Kim Ark, and Yick Wo vs. Hopkins. Judge Lin is an AABANY member and past Co-Chair of the Pro Bono and Community Service Committee.
Hon. David K.S. Kim, U.S. Immigration Judge, received the Public Service Award. He remarked that you should think about what kind of person you want to be before thinking about what kind of career you want, and that there is always something new that you can learn every day.
Ona Lu, Product Lead Counsel at Meta, received the Achievement Award. She talked about the support she received from friends and family during the pandemic in making a career change, and in giving yourself the grace to believe in yourself. Ona is a former AABANY Legal Intern, and we congratulate her on her career achievements.
AABANY board members and Brooklyn Law alums Karen Kim, incoming President, and Francis Chin, Technology Director, joined in the celebration, which featured food from Nom Wah Tea Parlor.