On September 3rd, 2020 the National Asian Pacific American Bar Association ("NAPABA") announced their 2020 award winners which included Karen Kithan Yau, Of Counsel at Kakalec Law LLP and the Pro Bono and Community Service ("PBCS") Committee Co-Chair of the Asian American Bar Association of New York ("AABANY"). AABANY is thrilled to have our PBCS Co-Chair recognized for her dedication and service to the community. "I am humbled to receive this honor. I could not have accomplished all that I have but for my incredible colleagues of the PBCS Committee, who are gifted lawyers dedicated to the community good," Karen said.
Karen was recruited to co-chair the PBCS Committee in 2017 and led AABANY members in the Pro Bono Legal Advice and Referral Clinic ("the Clinic"), the PBCS Committee's signature and ambitious project, which began two years earlier. The Clinic continues to leverage the linguistic and cultural competence available through AABANY's diverse membership to help the large and diverse but underserved Asian American Pacific Islanders ("AAPI") community in New York.
Karen's leadership and compassion have allowed the Clinic to thrive, including in its current state as a remote clinic due to the COVID-19 pandemic. Before the pandemic, the Clinic deployed 161 volunteers to serve 418 pro bono clients between 2018 and 2019, which represents a 700% growth from its inception in 2015, in 13 languages besides English. At the 2020 AABANY Annual Dinner, the Clinic received the New York State Bar Association Bar Leaders Innovation Award. "The Clinic's success was due in no small part to Karen's deep commitment to serving the public, amplified by vision, leadership and setting a high standard for others to follow," said AABANY's Executive Director Yang Chen. Since July when the remote version of the Clinic launched, close to 200 clients have received assistance.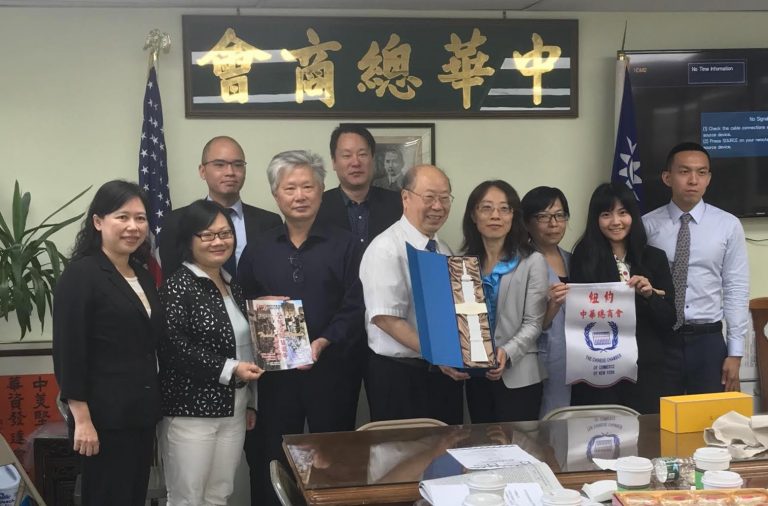 Karen joined Kakalec Law, an employment and civil rights law firm, after amassing legal, teaching, and professional experience in the public service, not-for-profit and private sectors, and leading legal institutions. Her decades of experience in diverse contexts have been essential to the success of both the Clinic and the Committee.
Among her responsibilities as the PBCS Committee Co-Chair, Karen has led fundraising efforts to bring in much needed funding to augment the limited available funds from AABANY's general budget. Karen has also participated in the clinic as a volunteer attorney, taking on several clinic consultations a week regarding employment issues. Moreover, Karen dedicated time to bring on law student Jenna Agatep, from her alma mater Northeastern University School of Law, to help with Committee projects and assist Ms. Agatep with her scholarship application for the Asian American Law Fund of New York to support her work in the Clinic.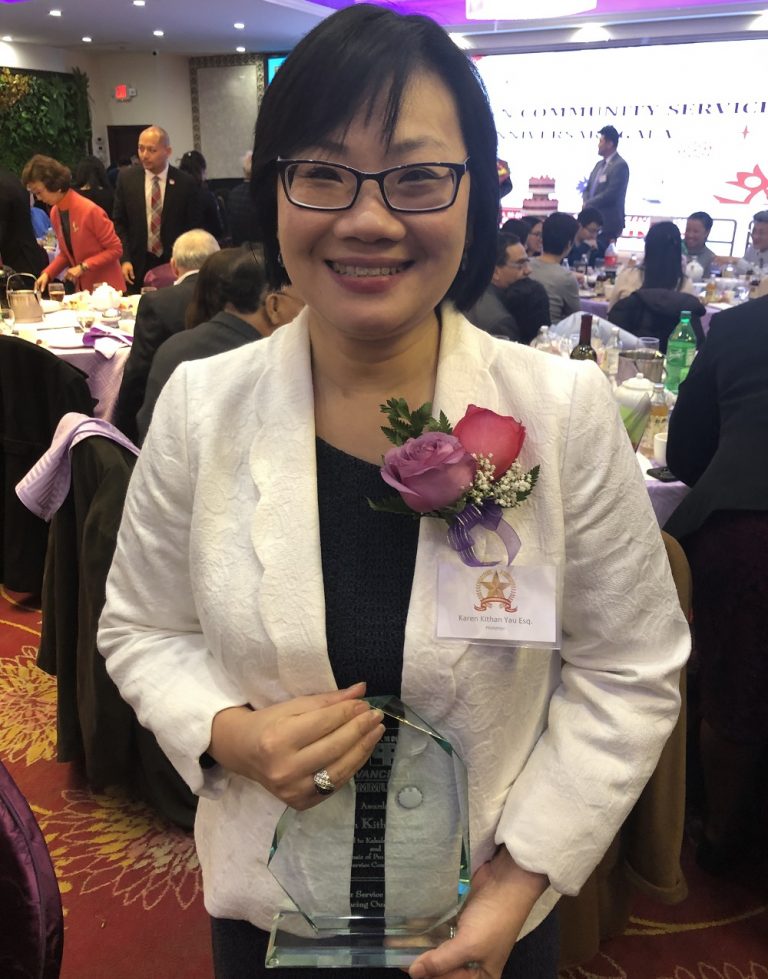 The NAPABA Pro Bono Award recognizes an attorney or a team of attorneys for outstanding achievements in pro bono service that (1) involved impact litigation to advance or protect civil rights or (2) provided direct legal services to individuals in the furtherance of the administration of justice. The subject matter and difficulty of the case(s) or matter(s) and time expended are factors considered in selecting the award recipient.
Through her exemplary leadership at AABANY as a co-chair of the PBCS Committee and a leader of the highly impactful Clinic, Karen has gone above and beyond the criteria of this award. Her profound contributions will continue to be felt as she brings much-needed, quality legal service to the underserved in the AAPI community.
Please join AABANY in congratulating Karen Yau on her well-deserved honor. Karen will be presented with the Pro Bono Award at NAPABA's virtual awards ceremony held in December for all of the Awards recipients. To honor Karen, NAPABA made an award video highlighting her achievements and it will be distributed on NAPABA social media channels. To view the video, please visit the link below: