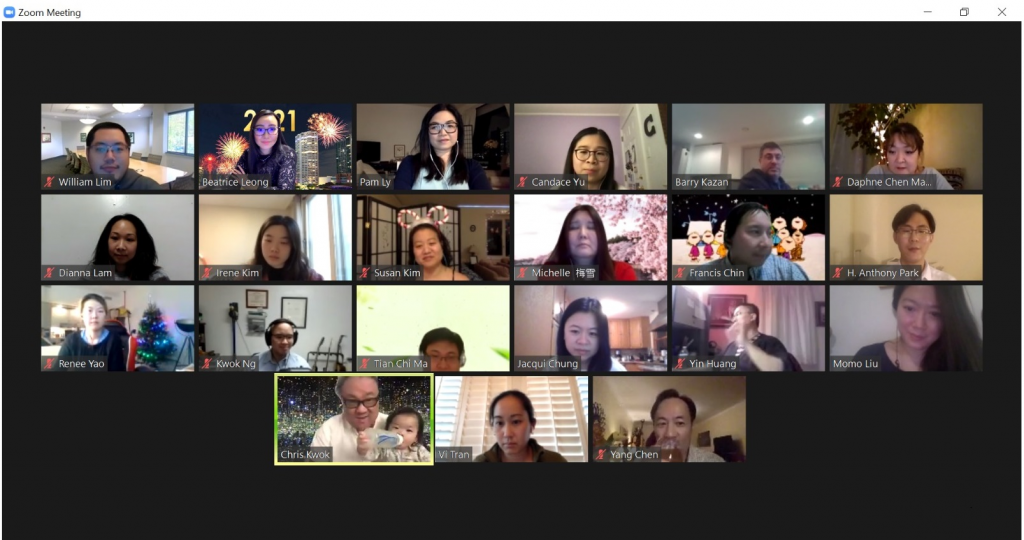 On December 18, 2020, the Membership Committee hosted their weekly virtual Membership Mixer, with 22 participants in attendance. This week, AABANY celebrated the end of 2020 on Zoom.
Participants were asked: "What was the best thing that happened to you in 2020 and what is your 2021 Resolution?" Participants reported that the best thing that happened to them in 2020 were cutting their commutes to have more time to themselves, spending time with family, exercising more, and learning to cook. As for New Year's Resolutions, members said their goals were to be more active, take the COVID-19 vaccine, and find new jobs.
At the end of the mixer, Barry Kazan, a Partner at Mintz & Gold LLP, was awarded 2020 "MVP" (Most Valuable Participant) of AABANY's Online Membership Mixers, for his great accomplishment of attending 23 out of 27 online mixers! In addition, Barry actively engaged in every mixer, including during our joint mixer with the Filipino American Lawyers Association of New York (FALA-New York), offering to pick up the membership fees for members of FALA-New York who were not already members of AABANY and vice versa. Thank you, Barry!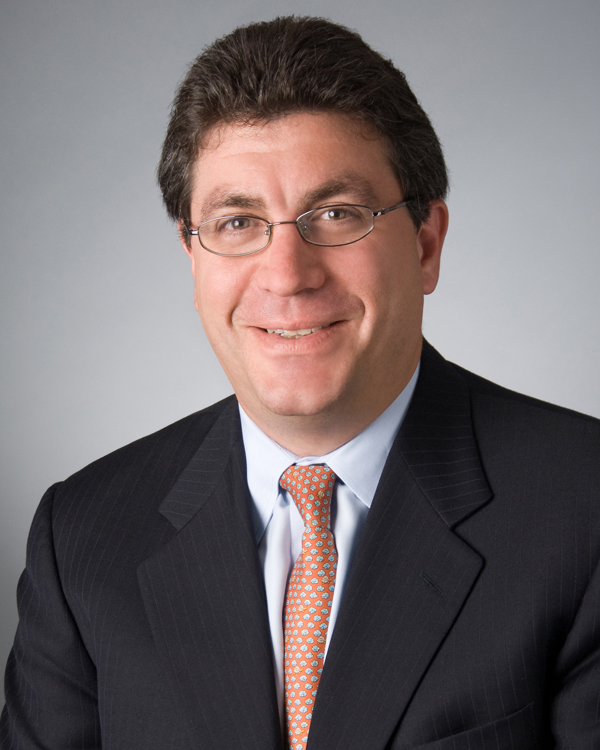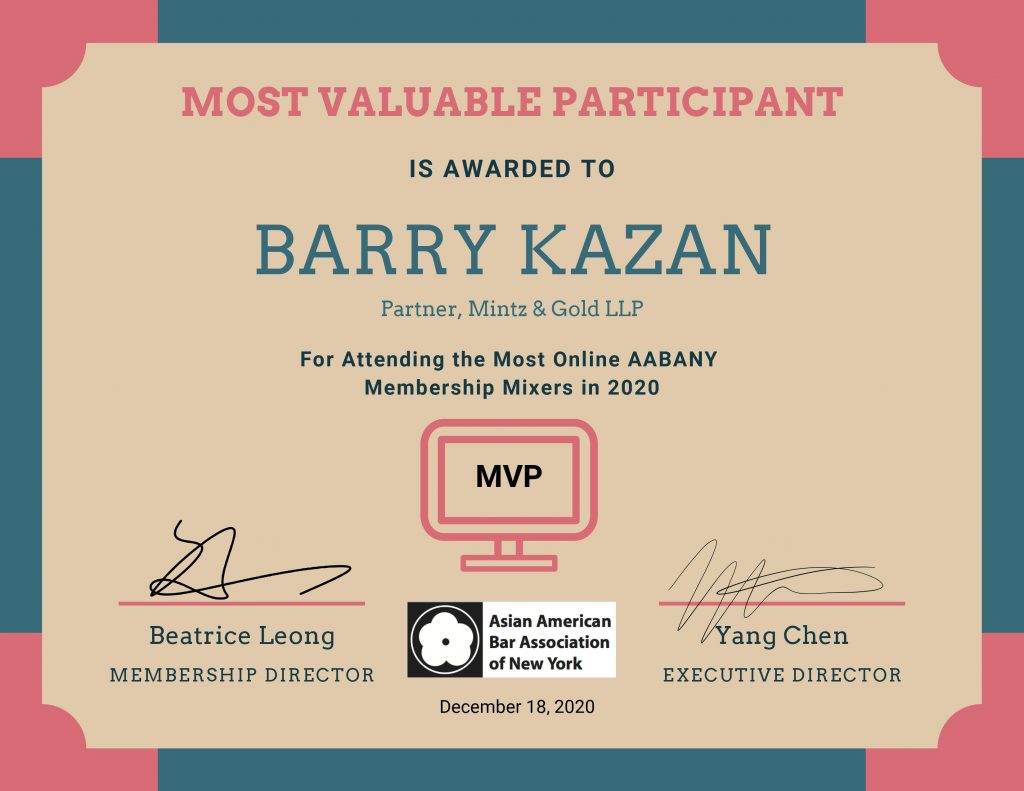 Candace Yu, AABANY Intern, won our Mixer prize this week. She had a choice between a six month online gym membership, or $50 in cash. Candace chose the cash.
The Membership Committee previously hosted Monthly Mixers at bars, ballparks, stadiums, operas, etc, but due to COVID, we have moved online to offer members a weekly outlet to share their feelings, see old friends, and make new connections. Mixers start at 6:30pm on Friday and the main event ends at 7:30pm but many often stay on after 7:30pm for smaller breakout groups.
Membership Committee will continue to host weekly virtual mixers until it is safe to gather together again in person.
We are giving away door prizes in some weeks. In order to win, you must be a member and must RSVP on the aabany.org website to get a raffle number. Non-members can join the mixer but won't be eligible to win a prize.