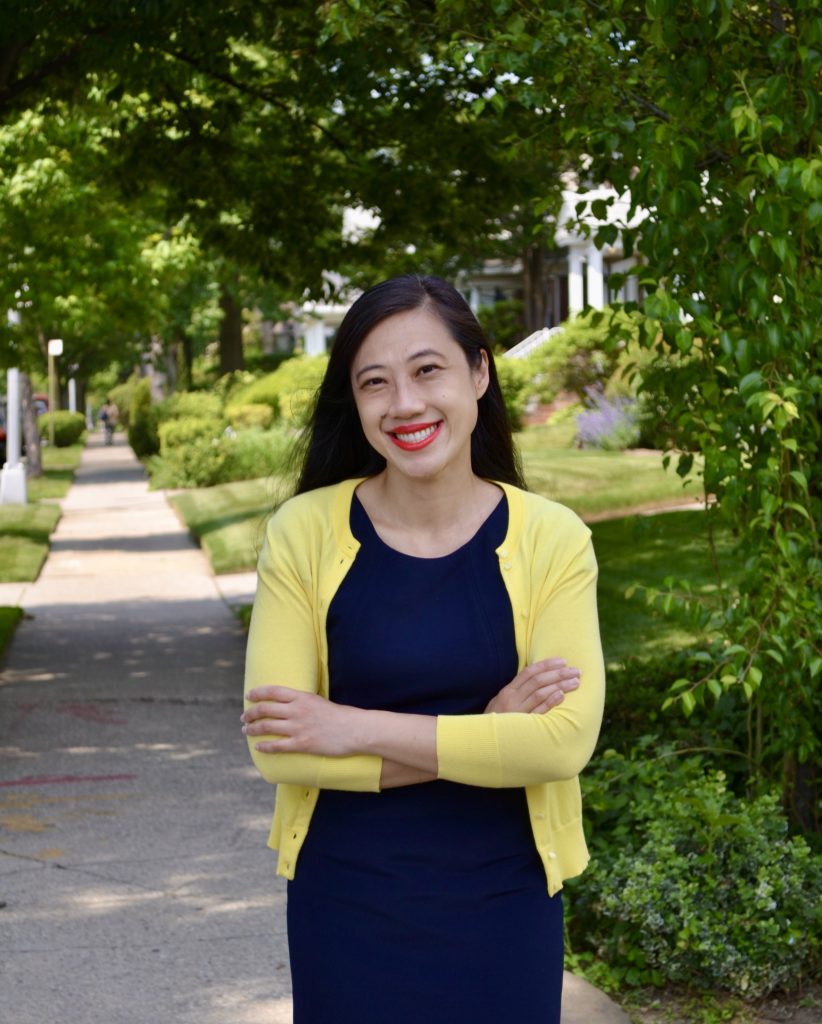 Former AABANY Treasurer and longtime community advocate Sandra Ung has announced her candidacy for New York City Council for the upcoming 2021 election. Sandra, who has dedicated her life to serving the Queens community, hopes to use her extensive experience in and passion for law and public service to best support and represent the Flushing community.
Growing up, Sandra always knew she wanted to be a lawyer. "I've always believed that it's important to advocate for those who cannot advocate for themselves," she said in a recent interview. Sandra, who is ethnically Chinese, fled Cambodia during the genocide and immigrated to the United States when she was just seven years old. Soon after, she moved to Flushing, where she has called home ever since. But growing up as an immigrant presented many challenges.
"It's not easy when you come to a country where you don't know the language and have to start over," she said. "But I quickly realized that we were not the only family on this path." With this passion for community justice in mind, Sandra attended New York City public schools until graduating from Hunter College and then going to Columbia Law School to get her J.D. in 2001. She then worked at a law firm, where she learned detail-oriented writing and organizational skills that allowed her to really understand how to be a professional.
She then worked for Sanctuary For Families, a New York non-profit focused on helping victims of domestic violence and related forms of gender violence. Domestic violence is not regularly or openly talked about in the Asian American community, and survivors often find it difficult to talk to counselors and attorneys, especially when they look nothing like them. When working with organizations like Sanctuary for Families and the Korean American Family Service Center, Sandra saw her Asian American clients slowly open up to her, and she realized how important it is to have a support system that truly understands you and, therefore, your needs.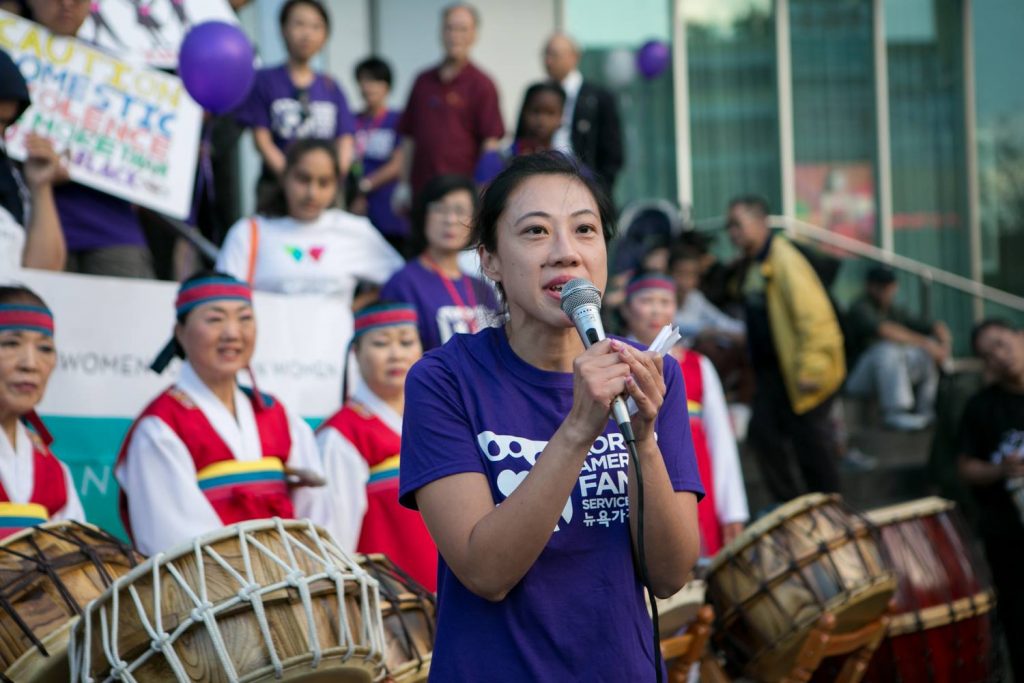 Now, one of Sandra's platforms is to provide greater assistance for domestic violence victims. The pandemic has revealed what people in the field already know: domestic violence is a real, pressing issue in every community, and it is not addressed well enough. Therefore, true domestic violence advocacy requires not only highlighting and funding service providers, but also providing ways for survivors of domestic violence to physically move-out, with better housing solutions, and become financially independent from their abusers.
Sandra has worked for the New York State Assembly as a Special Assistant to the NYS Commissioner on Parks, Recreation, and Historic Preservation; a Legislative Assistant to former New York City Comptrollers Bill Thompson and John Liu; and Chief of Staff to former New York State Assemblyman Jimmy Meng. Currently, she is the Special Assistant to Congresswoman Grace Meng (D-Queens), leading the congresswoman's re-election campaigns and running Grace's At the Table PAC, a political action committee dedicated to expanding women and minority representation in politics. As the eyes and ears on the ground while the congresswoman is in D.C., Sandra is proud to represent the immigrant community and support them through the same challenges she faced growing up. She especially enjoys running free workshops that teach public speaking and career-based skills to young women who lack access to this knowledge, like she did when she was also growing up in an immigrant family. "We really understand that if you want to have a seat at the table, you need the basic skill set to get you to that table in the first place," she said.
While serving as AABANY's Treasurer, Sandra felt empowered by the inclusivity that AABANY created for its community. Due to the breadth and diversity of its members and leaders, AABANY showed Sandra the importance of having strong representation of Asian Americans in leading legal, public interest, and government positions, where they will truly advocate for the communities they serve.
Therefore, after over a decade working for New York state and years of working on other people's campaigns, Sandra feels ready to tackle and win her own. "The recent national and local elections have shown that we are more divided than ever," she said. "So, in campaigning, it is especially important to me to set a positive tone." She hopes to focus on creating unity within the Flushing community, building a broad coalition as strong as their neighborhood.
Now more than ever, Sandra looks up to her mother, who was born in Cambodia and forced to leave her family during the genocide. While working in a laundromat all her life, Sandra's mother taught her about perseverance and hard work; her parents continue to inspire her to give back to the country that gave them everything they have.
"The people around me have given me the courage to try and do this," she said. "I believe in my community, I believe in myself, and I believe that I will be the best person for this job."
To learn more about Sandra's campaign and find out how you can get involved, please visit sandrafornewyork.com. 
To hear more about the campaign from Sandra herself, please watch the video below.
To follow Sandra's campaign on social media, please visit their Instagram, Facebook, and Twitter pages.
This member profile has been published for informational purposes only and does not constitute and should not be construed as a campaign endorsement.