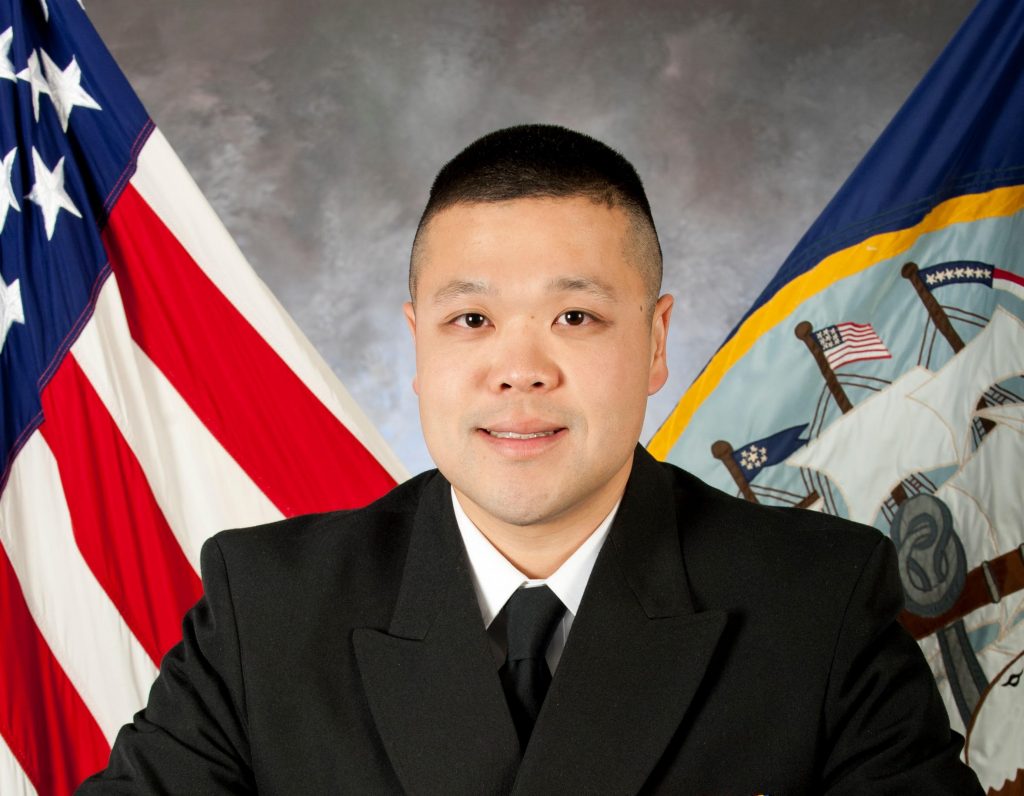 Please join AABANY in congratulating Military & Veterans Affairs Committee Co-Chair Dong Joo Lee on his recent selection to be promoted to the rank of Lieutenant Commander in the US Navy Reserves. He will be one of ten Asian-Americans in the entire Navy JAG Corps to be at this rank.
Dong was on active duty for almost seven years, serving in various duty stations including Guantanamo Bay, Korea, and the Pentagon. Upon leaving active duty, Dong remained in the JAG Corps as a part-time reservist and currently drills out of Washington Navy Yard. As a civilian, he worked as a Special Assistant U.S. Attorney at the U.S. Attorney's Office for the District of Columbia, clerked at the Eastern District of New York for Judges Dora L. Irizarry and Roslynn R. Mauskopf, and is now a law clerk at the U.S. Court of Appeals for the Third Circuit.
Dong has been, and continues to be, a great Co-Chair for the MVA Committee and an active supporter of AABANY and other sister bar associations. Congratulations, Dong!