By Bei Yang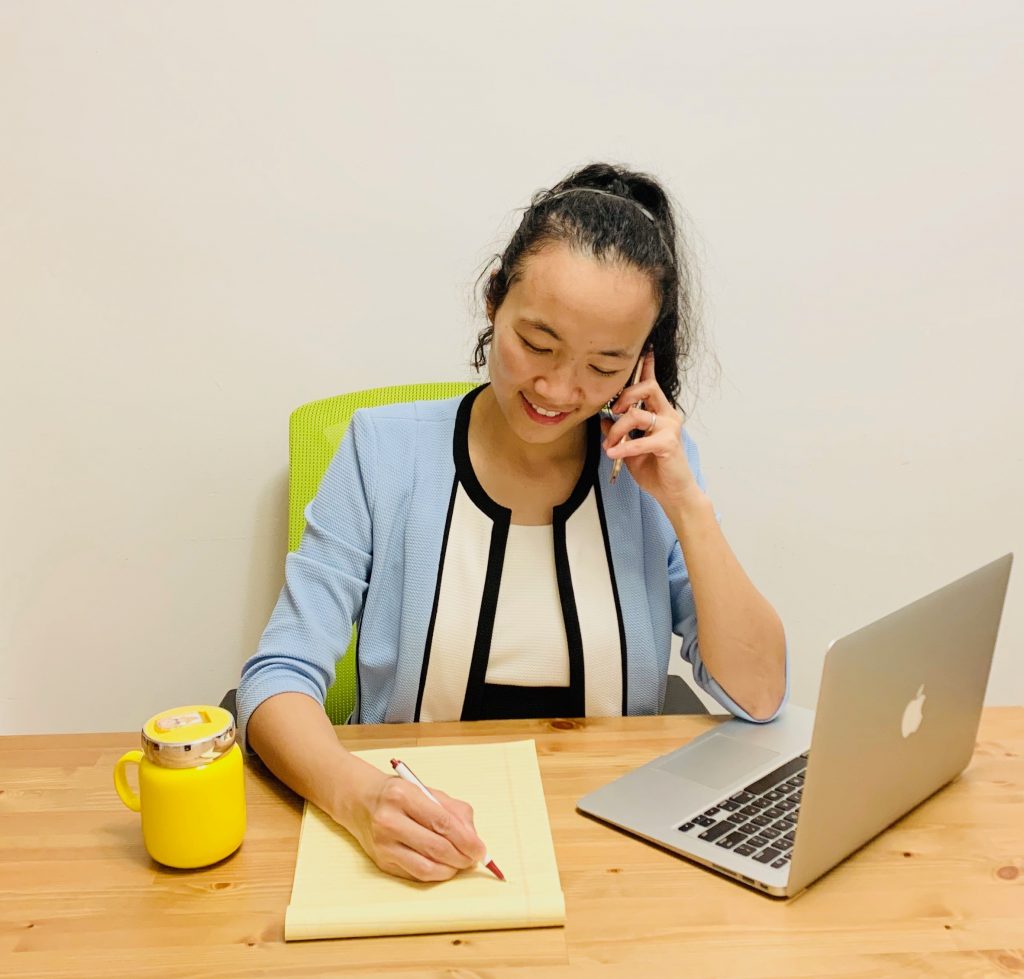 As an out-of-state law graduate from Tennessee, I was not familiar with any specific New York practice rules. While waiting for my bar exam results and preparing for my legal career in New York, and with the encouragement of my mentor Mr. Rocky Chin, I participated in the AABANY Remote Pro Bono Legal Clinic. The Clinic provides legal information and referrals to individuals, particularly those with limited English proficiency, with legal issues such as immigration, housing, employment, family, elder law, anti-Asian violence, and those pertaining to small businesses.
After registration, I received an email with a list of cases that was sent to all volunteers. Volunteers can choose to take on one or more cases based on interests or experience, and if you are not licensed or not experienced in a specific area, the Clinic partners you with a more experienced attorney to remotely shadow and learn from. Since I have not yet been admitted and this was my first time volunteering, I decided to shadow Ms. May Wong, an experienced volunteer attorney, on a contract law case.
Before making a callback, Ms. Wong and I knew that our client only spoke Mandarin and had been recently served with a Summons. With this limited information at hand, we discussed the legal matters that we needed to inform the client of. These matters included the risk of a default judgment if the clinic client did not respond to the service in a timely fashion (CPLR §3215: default judgment), the possible defenses the client might take, like defects in the service of process (§CPLR 308: Methods of personal service upon a natural person), and the statute of limitations (CPLR §213(2): 6 years for a breach of contract claim in New York). Ms. Wong then patiently went over the normal calling process and basic civil procedure in New York with me. Only after making sure that I did not have any more questions and was comfortable to make the call, she started our three-way phone call with the clinic client.
On the call, we explained our limited roles and asked the client to elaborate on the facts of his case. While acting as a language interpreter, I was able to ask the caller questions about his case to narrow down the issues, thus gaining useful intake skills. I learned that this case was about a family business dispute worth $25,000. The caller was not represented by an attorney and we strongly encouraged him to engage one rather than risking a default judgment, which is enforceable for 20 years and would cost him more money to vacate.
Not only did the client receive useful legal information regarding his case, but he also felt like his voice was finally heard. Volunteering with the pro bono clinic was a great experience, as I was able to learn so much about New York civil procedure rules and gain a lot of important legal experience from just one case. I look forward to continuing my volunteering experience to become an advocate to help those with limited resources and language skills.
To volunteer for the Remote Pro Bono Clinic, please email: clinic.volunteer@aabany.org.
For more information about AABANY Pro Bono Resources, please visit: https://probono.aabany.org/