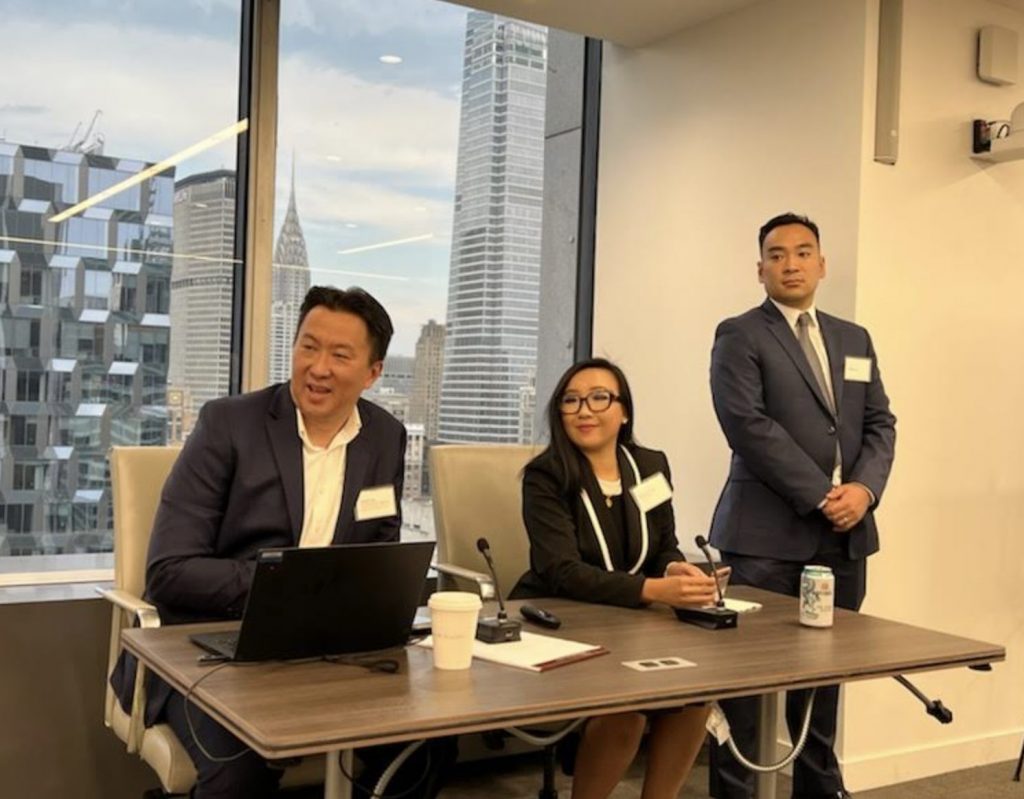 On July 28, 2022, Co-Vice Presidents of Programs & Operations Joseph Eng, Jr. and Beatrice Leong hosted the Second Quarterly Committee Co-Chairs Meeting at King & Spalding. The Quarterly Meetings are a chance for all Co-Chairs, whether new or well-experienced, to learn about their roles as leaders in AABANY, brainstorm on future events and CLEs, and learn best practices.
The Co-Chairs were joined by the following Board members: President Will Ng, Membership Director Christopher Bae, Treasurer Evelyn Gong, Secretary Shirley Bi, Director of Technology Francis Chin and Board Directors Gigio Ninan and William Hao as well as Executive Director Yang Chen via video.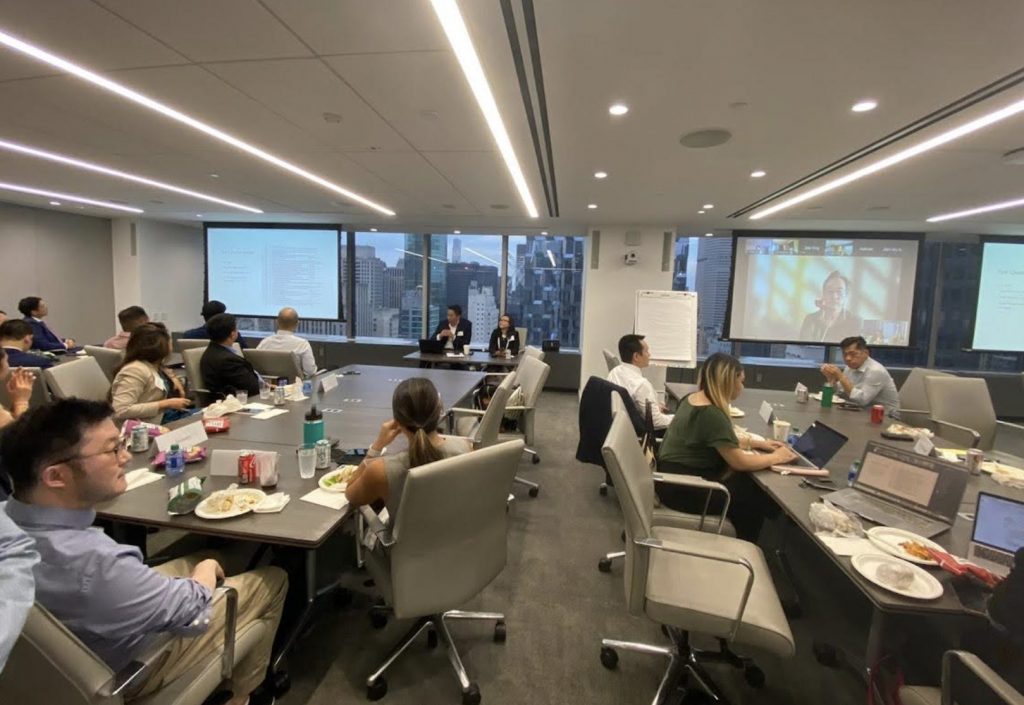 23 committees each sent a Chair to represent their group, share their thoughts, and collaborate with different committees. Immediately following the Committee Co-Chairs meeting was AABANY's Membership Open House. To read more about AABANY's Membership Open House, please click here.
Thank you to King & Spalding LLP for hosting AABANY's FY2023 Q2 Committee Chair Meeting and Open House, and for providing food and beverages throughout the night!