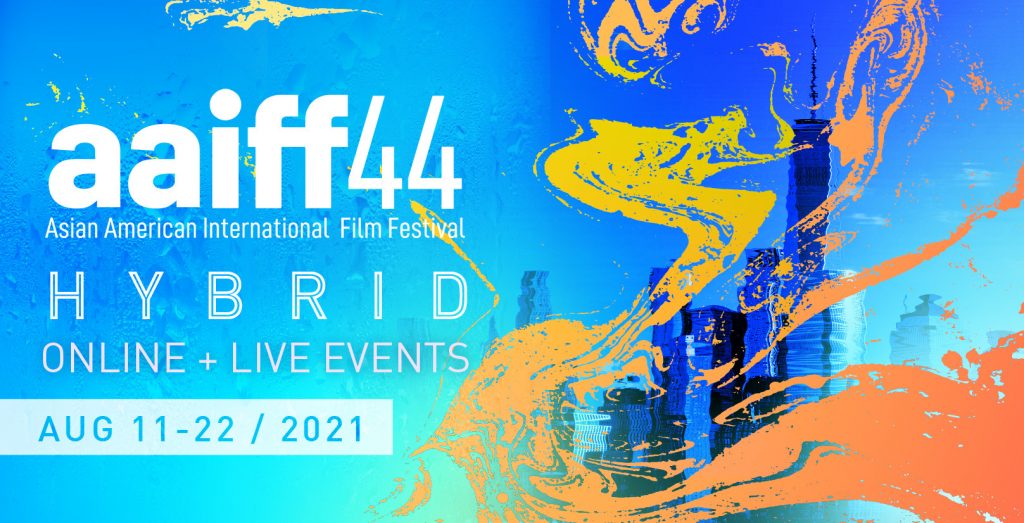 This year, AABANY is teaming up with the Asian American International Film Festival to promote two films, A Rifle and a Bag and Americanish, during AAIFF's film festival, which will run from August 11 – 22. AABANY members receive a 20% discount for all VOD screenings if they use the code AAIFF44_AABANY.
This year's festival is a hybrid festival, mixing online screenings and live-streamed events with select in-person events. You can watch from home with an internet connection. Most films are available for viewing throughout the U.S. and Canada unless otherwise noted. You can access AAIFF's full list of films and in-person events and screenings at this link:
A Rifle and a Bag
Somi and her husband are striving to forge a new identity after fighting alongside the Naxalites, a communist guerrilla group that has been waging war on the Indian State since the 60's. After a decade of armed struggle for the rights of their tribal communities, the couple deserted the movement and surrendered to the police. Ever since, they have been trying to educate their son and reconcile their violent past with the desire to integrate into Indian society.
Americanish
In Jackson Heights, Queens, career-driven sisters Maryam and Sam and their newly immigrated cousin Ameera must navigate the consistent and sometimes conflicting demands of romance, culture, work, and family. Serving both as a lighthearted reimagination of and critical divergence from the classic romantic comedy, AMERICANISH tackles and celebrates the complex intersectionalities of womanhood by welcoming us into the world—with all its joys and tribulations—of these three marriage-aged women.
Region Restrictions: Tri-State (NY, NJ, CT)
How Screenings Work:
All films are VOD – on demand. If purchasing tickets in advance, you will receive an access link via email when the film becomes available to view. For most films, this will be August 11. If purchasing tickets during the festival (August 11 – August 22, 2021), you will receive the access link immediately.
You may watch the film anytime during the festival (Aug 11 to Aug 22). Once you hit play, you will have 48 hours to finish watching the film. If you do not finish the film within those 48 hours, you will need to purchase another ticket. Please note that some films may have additional restrictions. Please read the Film/Event page for any additional restrictions. For more info, please click this link.