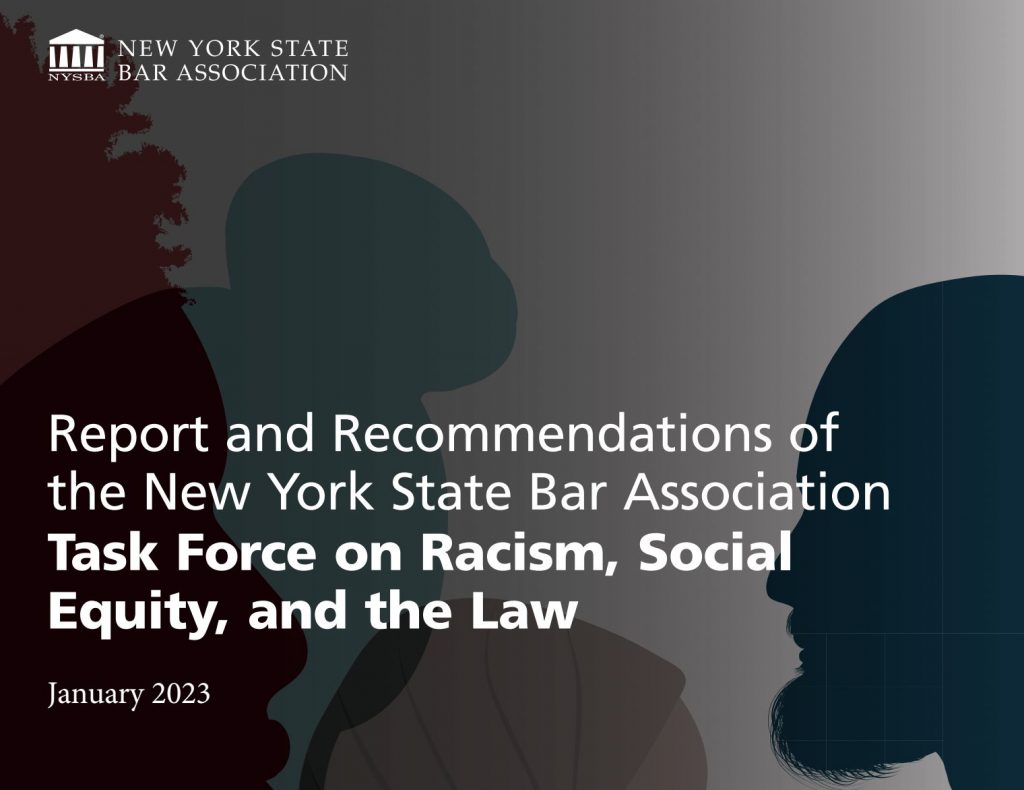 In 2021 the New York State Bar Association (NYSBA) formed the Task Force on Racism, Social Equity, and the Law to examine how structural racism permeates and influences facets of daily life leading to injustice and inequality among New Yorkers. The Task Force included six subcommittees, Criminal Justice, Economic Opportunity, Education, Environmental Justice, Health, and Housing, and examined the key issues that cause structural racism to be entrenched and persistent. These subcommittees provided recommendations and action steps for NYSBA to take to address structural racism and effectuate meaningful societal transformation.
AABANY Member Nelson Mar served on the Task Force as co-chair of the Education Sub-Committee. Over a period of a year and a half, he helped identify and draft the issues and recommendations for the Education section of the Task Force report. We also thank and recognize past AABANY member Lillian Moy on her leadership as Co-Chair of this important NYSBA Task Force.
To read the full report, click here.
Thanks to NYSBA for issuing this report, and thanks to Nelson for his leadership on the educational issues addressed in it.