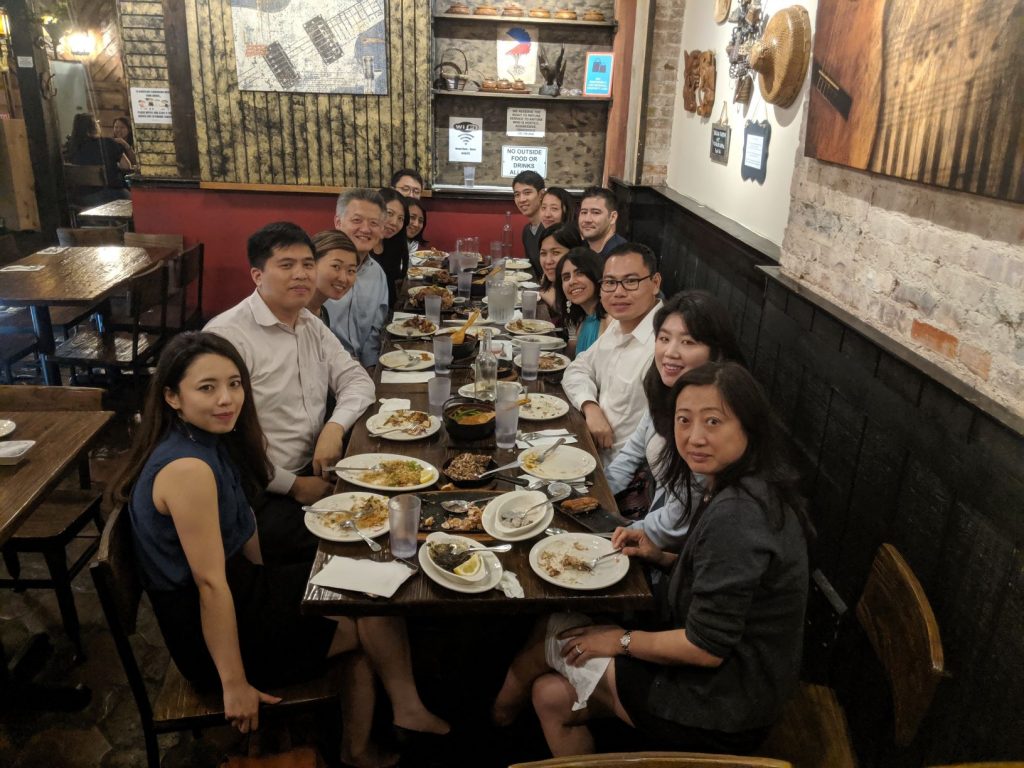 On August 28, 2019, IP Committee members gathered for a Filipino dinner at Mama Fina's House of Filipino Sisig.
A mix of old and new members attended. Some were just learning about IP, while others had years of experience in the industry. We dined on delicious dishes such as pork sisig, crispy pata, and kare-kare as we networked.
We also previewed the IP Committee's upcoming NAPABA Northeast Regional/AABANY Fall Conference panel: Far From Home: Cultural and Legal Considerations When Bringing Your Brand To New Territories.
To learn more about the IP Committee and to get involved, please go to https://www.aabany.org/page/145