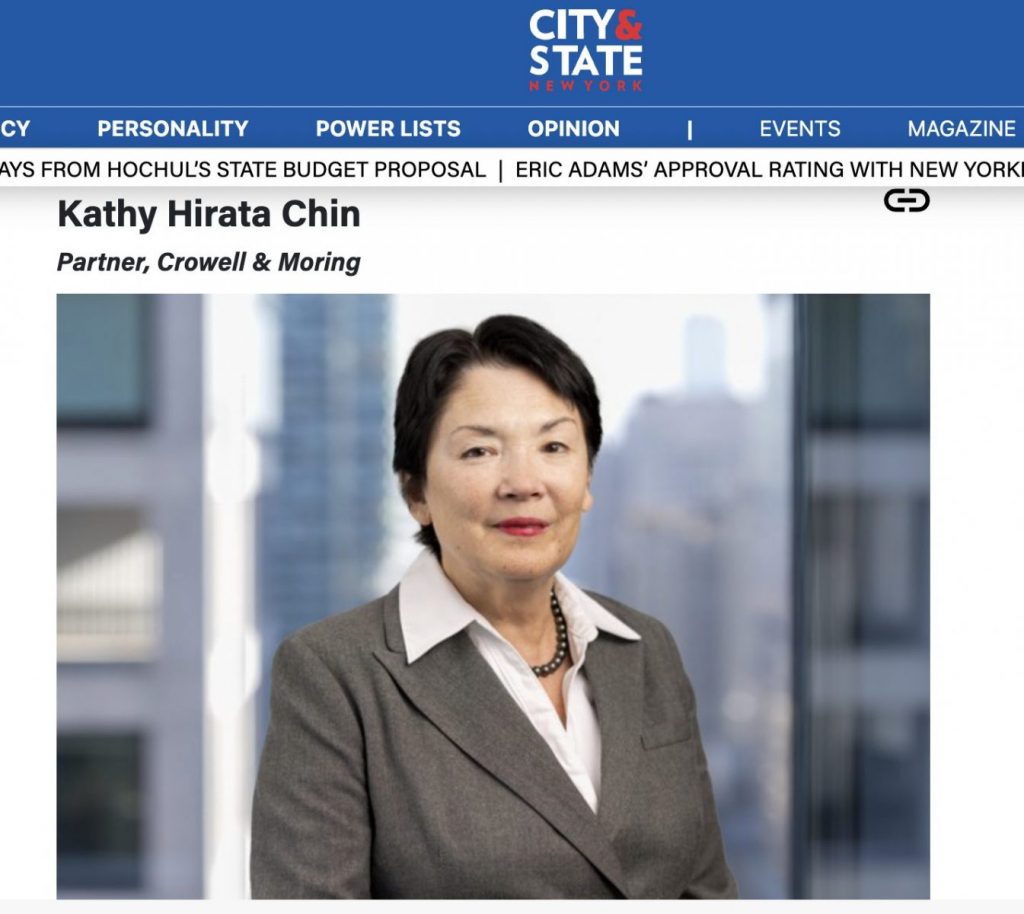 On January 30, City & State published their 2023 power list of the 50 Over 50 in New York. As stated in the article:
The feature, which has become one of our most popular lists each year, recognizes the legacies of 50 accomplished individuals who are 50 or older. While many of our lists regularly track the rise and fall of politicians within different power structures, this annual undertaking has allowed us to take the longer view – and offer well-deserved accolades for leaders who have amassed a long list of accomplishments over the course of their entire careers.
AABANY is pleased to announce that its longtime member Kathy Hirata Chin has been named one of City & State's 50 Over 50. See:
https://www.cityandstateny.com/power-lists/2023/01/2023-50-over-50/382192/#kathy-hirata-chin
Please join us in congratulating Kathy on this well-deserved honor and recognition.
To see the full list, go to:
https://www.cityandstateny.com/power-lists/2023/01/2023-50-over-50/382192/