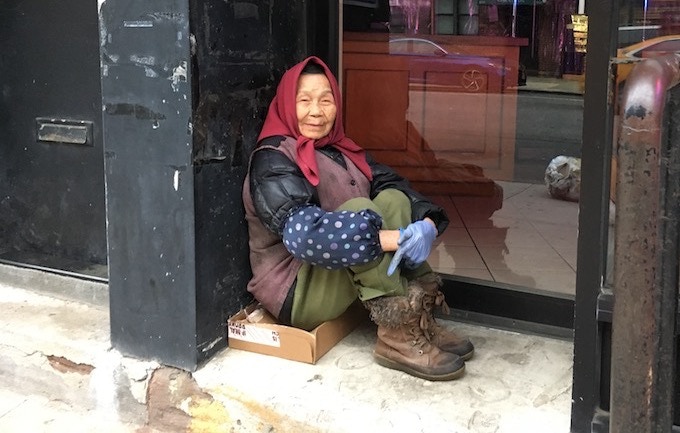 Former AABANY Labor & Employment Law Committee Co-Chair Siyan (Joane) Wong is holding an art exhibition entitled: "Five Cents a Can: Making the Invisible Visible" at the New York Arts Center (78 Bowery, Manhattan) from November 10 through December 1, 2019.
Siyan's oil paintings of people who collect cans to survive ("canners") together with a sculpture built of thousands of gold cans, other conceptual art pieces of the tools used by the canners, and video installations made in collaboration with filmmaker and artist Alvin Tsang will be on display. The exhibition is being held to shed light on the powerful story about the people who occupy the lower strata of our current society.
Siyan, a New York City based artist, focuses on the working poor, the homeless, women and the elderly. As a workers' rights lawyer, her contact with everyday working people informs her empathy and artistic vision. She is committed to finding help for the canners, and fifty percent (50%) of the proceeds from the sale of her paintings will be set aside for the benefit of the canners.
We encourage AABANY members to attend the exhibition and support Siyan in this noble cause.
Please contribute via Siyan's Kickstarter Campaign at: https://www.kickstarter.com/projects/siyanwong/five-cents-a-can-making-visible-the-invi sible-art-exhibit.
Siyan will be holding a Press Conference on November 10, 2019, at 11:00 a.m. at the New York Arts Center.
For more information, you can connect with Siyan at artistsiyanwong@gmail.com.