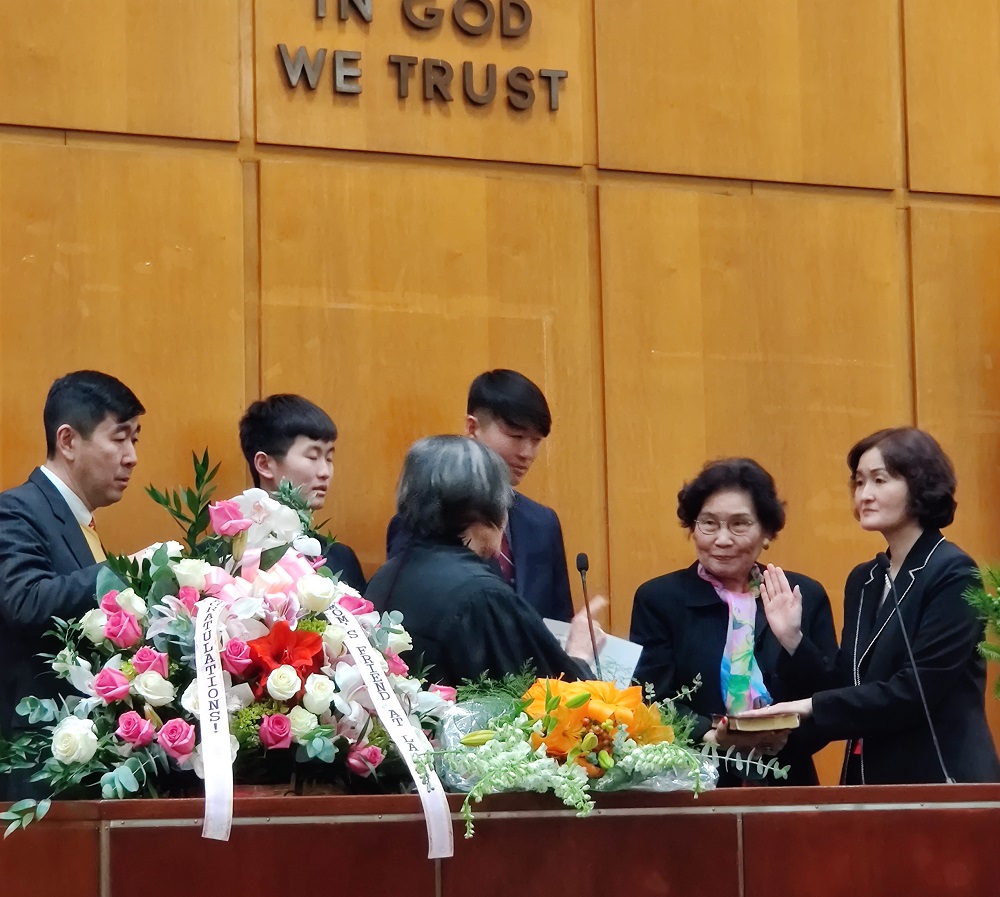 On December 19, 2019, many were on hand to celebrate E. Grace Park being sworn in as a judge in the Manhattan 4th Municipal Court District of the Civil Court of the City of New York.
Judge Park was born in Seoul, Korea where she lived through the second grade when she immigrated to the United States to join her mother in Chicago, Illinois. Thereafter, Judge Park moved to Boston, Massachusetts for her high school years. She attended Dartmouth College, where she received her B.A. magna cum laude in Government & Asian Studies. Judge Park holds two Master's degrees: the first in Regional Studies – East Asia from Harvard University and the second in Public Administration from Columbia University. Judge Park received her law degree from the University of Pennsylvania Law School in 1999, where she served as Senior Editor of the Journal of Constitutional Law as well as President of the Asian Pacific American Law Students Association. After graduating from law school, Ms. Park clerked for the Hon. Jacob Mishler in the U.S. District Court for the Eastern District of New York, followed by five years in private practice. Judge Park then embarked on a career in public service with the Legal Aid Society's Juvenile Rights Practice, representing children in Family Court.
Congratulations, Judge Park, for your hard fought election and well deserved induction ceremony. AABANY wishes you the best of luck in your new career on the bench.