AABANY congratulates Kevin Kim on receiving the Hong Yen Chang Award at the 9th Annual Columbia Law School APALSA Conference on February 22, 2020.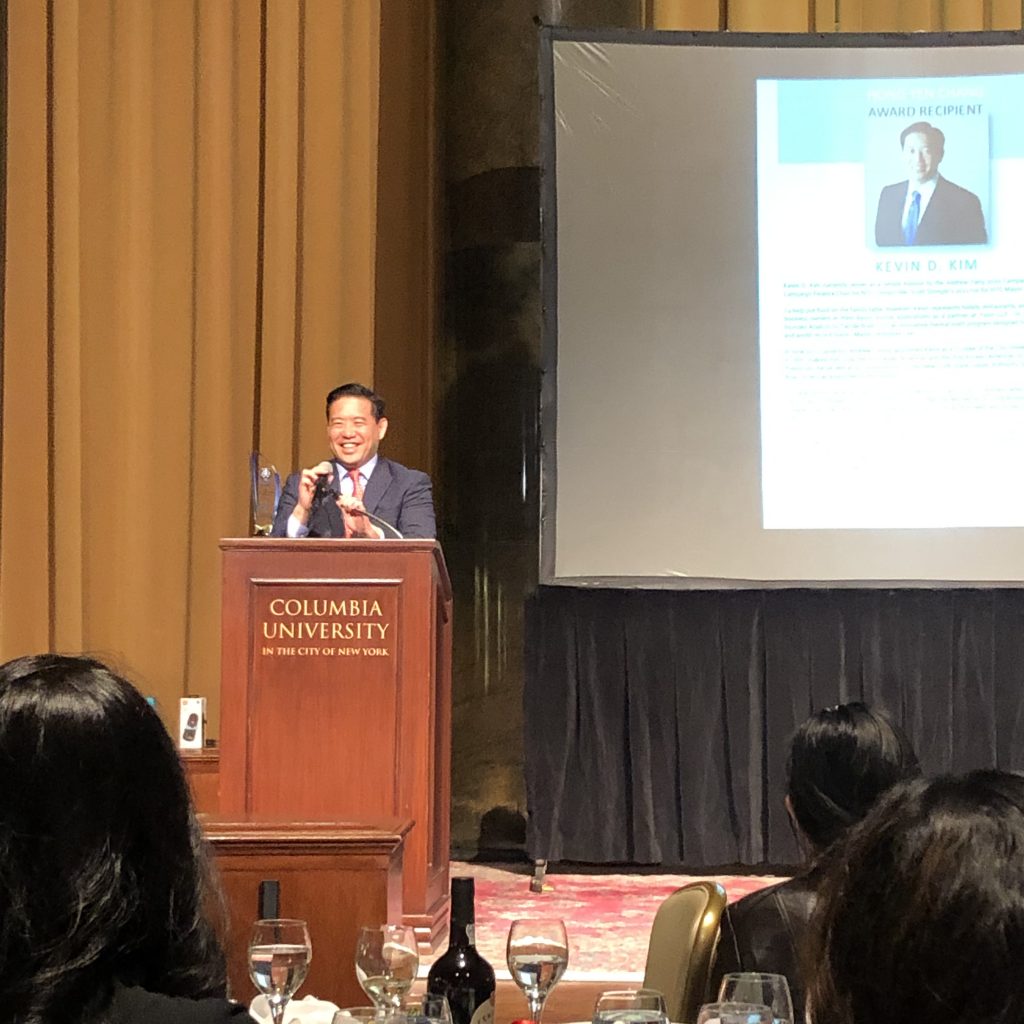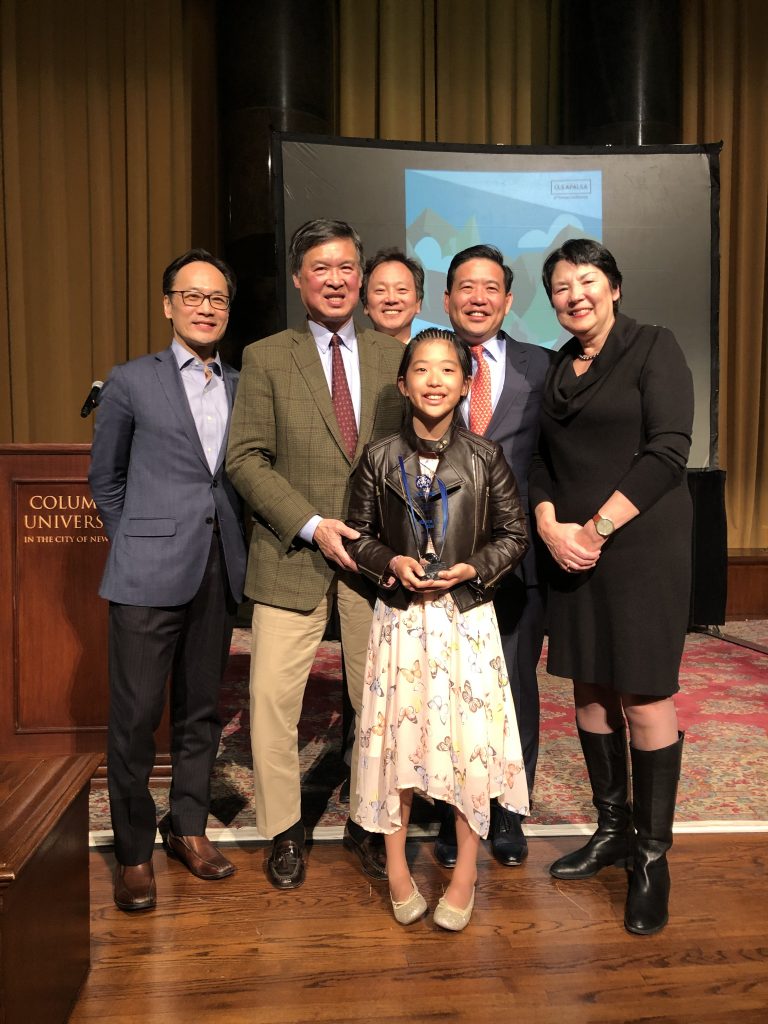 In June of 2017, Governor Andrew Cuomo appointed Kevin as a Trustee of the City University of New York (CUNY) making him only the third Asian American and the first Korean American to serve on the CUNY Board of Trustees. Previously, Kevin served as a Commissioner of the New York State Liquor Authority, and became the first Asian American appointed to this position. In 2009, Kevin became the first Korean American to win a NYC primary when he became the Democratic nominee for NYC Council (District 19). Prior to that, he worked as a Congressional aide to former Congressman Gary Ackerman, an associate at Davis Polk & Wardwell LLP, and a law clerk for then-U.S. District Court Judge Denny Chin (SDNY). Kevin is also an entrepreneur and the co-founder of Tactile Brain LLC, an innovative mental math program designed by Jeonghee Lee, one of the world's foremost mental mathematicians. In 2015, the National Ethnic Coalition of Organizations (NECO) awarded Kevin with an Ellis Island Medal of Honor in recognition of his many years of community service. Kevin served on AABANY's Board as Director of Development in 2017. He currently serves on the Board of Directors of the Korean American Community Foundation (KACF) and the International Student Conference.
Kevin received his B.A. and M.A. from Stanford University and his J.D. from Columbia University School of Law.
Kevin received his award during the Gala Dinner following this year's Columbia Law School APALSA Conference, entitled "The Path Less Traveled: Success Beyond the Law Firm." The award is named after Hong Yen Chang, who became the first Asian American lawyer admitted to the New York State bar over 130 years ago. In 1872, 13-year-old Hong Yen Chang came to the United States to be groomed as a diplomat. He earned degrees from Yale University and Columbia University's law school and passed the bar exam. However, after passing the bar examination, he was first denied admission because of his lack of U.S. citizenship due to the Chinese Exclusion Act. A special act of the New York Legislature allowed his admission in 1888. Hong Yen Chang then moved to California and applied for admission to the bar there but was denied in 1890 due to his lack of citizenship. Not until 2015 was this exclusion remedied, when the California Supreme Court granted an application from members of the UC Davis Asian Pacific American Law Students Association for posthumous admission of Hong Yen Chang.
Before the award was presented, a video was played featuring Congresswoman Grace Meng and US Presidential Candidate Andrew Yang offering their congratulations to Kevin. Hon. Denny Chin introduced Kevin and presented the award to him. In accepting the award, Kevin gave an impassioned speech calling all in attendance, as law students or as lawyers, to become more active in the issues that affect Asian Americans and all under-served and under-represented communities.
Please join AABANY in congratulating Kevin Kim on this recognition and well-deserved honor.