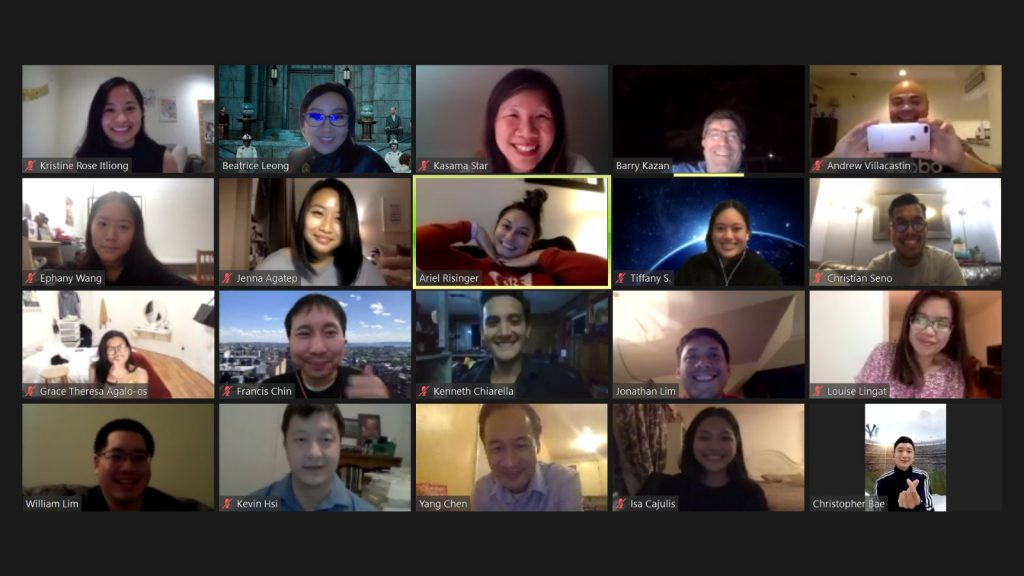 On October 9, 2020, the Membership Committee hosted their weekly virtual Membership Mixer, with 20 participants in attendance. This week AABANY had the honor of co-hosting the event with the Filipino American Lawyers Association of New York (FALA-New York). The icebreaker question posed to the group was: "Who is your favorite superhero, real or fictional?" Participants reported they idolized Captain Jean Luc Picard, Spiderman, Xena, Buffy the Vampire Slayer, Neo, Jay and Silent Bob, Morpheus, Naruto, Ruth Bader Ginsburg, Oksana Chusovitina, and their bartender. Many of the participants hailed from New Jersey, and the burning question of the night was: "Is the beloved NJ ham dish called a pork roll or Taylor Ham?"
The Membership Committee previously hosted Monthly Mixers at bars, ballparks, stadiums, operas, etc, but due to COVID, we have moved online to offer members a weekly outlet to share their feelings, see old friends, and make new connections. Mixers start at 6:30pm on Friday and the main event ends at 7:30pm but many stay on after 7:30pm for smaller breakout groups.
Membership Committee will continue to host weekly virtual mixers until it is safe to gather together again in person.
We are giving away door prizes in some weeks. In order to win, you must be a member and must RSVP on the aabany.org calendar to get a raffle number. Non-members can join the mixer but won't be eligible to win a prize.
This week Membership Committee gave away a free Membership. Congratulations to Louise Lingat for winning the prize.
Membership Committee would also like to thank Barry Kazan, a Partner at Mintz & Gold LLP for his generosity! Barry offered to pay FALANY and AABANY memberships for the October 9 Mixer attendees who are not already members of the respective bars.
Mixers are not recorded, and are LIVE, so don't miss out. This week's mixer happens on Oct. 16. Register by Thursday at https://www.aabany.org/events/event_details.asp?legacy=1&id=1420333