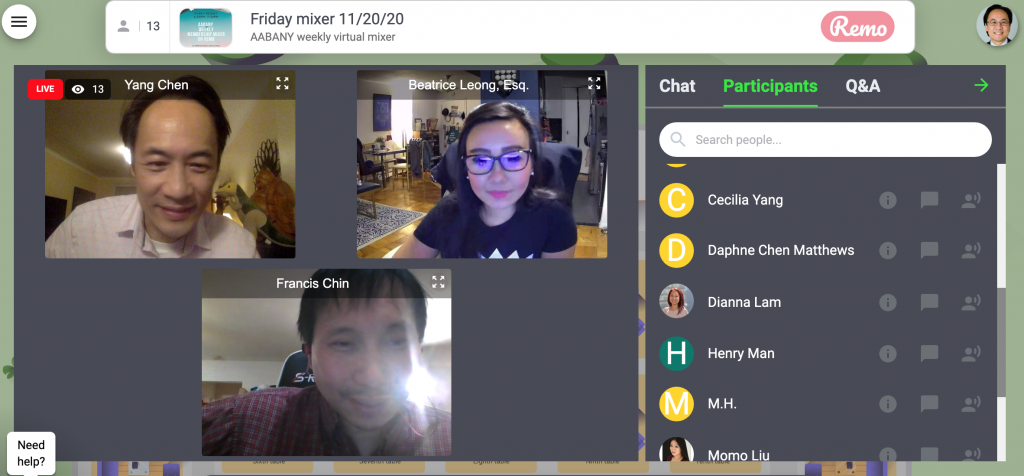 On November 20, 2020, 16 participants attended our Weekly Mixer on Remo. This week we celebrated the birthday of Board Member Francis Chin, Director of Technology! His friends dropped in to wish him a happy birthday from California, Kansas, and Japan! His birthday wish is to eat at a buffet safely, without COVID restrictions. We played "Happy Birthday" for him throughout the night. Participants stayed until 8:45pm.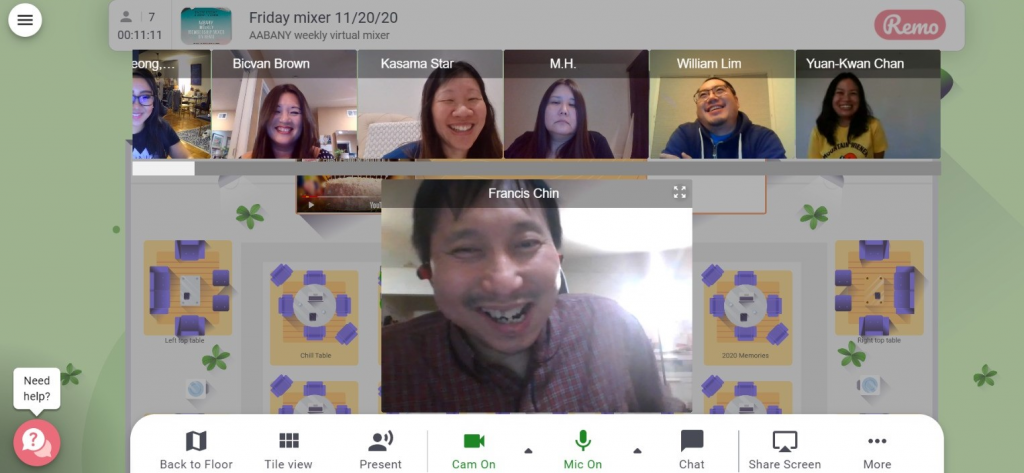 The Membership Committee previously hosted Monthly Mixers at bars, ballparks, stadiums, operas, etc, but due to COVID, we have moved online to offer members a weekly outlet to share their feelings, see old friends, and make new connections. Mixers start at 6:30pm on Friday and the main event ends at 7:30pm but many often stay on after 7:30pm for smaller breakout groups.
Membership Committee will continue to host weekly virtual mixers until it is safe to gather together again in person.
We are giving away door prizes at some of the mixers. In order to win, you must be a member and must RSVP on the aabany.org calendar entry to get a raffle number. Non-members can join the mixer but won't be eligible to win a prize.
For our students who are studying hard for undergraduate or law school finals, please take a study break with us for one hour on Friday, December 11. Register here by December 10: https://www.aabany.org/events/event_details.asp?legacy=1&id=1420341