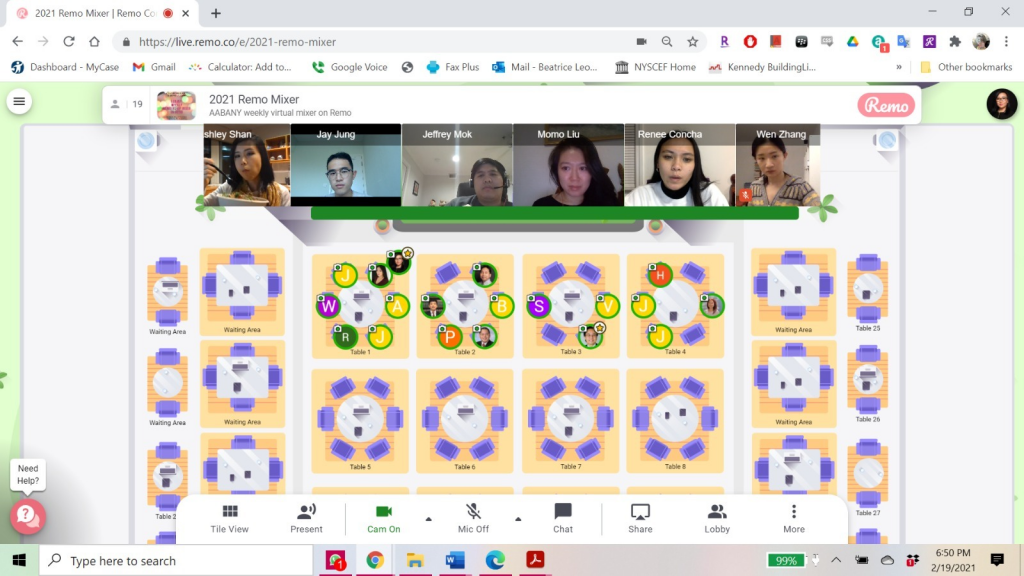 On February 19, 2021, the Membership Committee hosted their weekly virtual Membership Mixer, with 19 participants in attendance. AABANY met members through Remo.
The Membership Committee previously hosted Monthly Mixers at bars, ballparks, stadiums, operas, etc, but due to COVID, we have moved online to offer members a weekly outlet to share their feelings, see old friends, and make new connections. Mixers start at 6:30pm on Friday and the main event ends at 7:30pm but many often stay on after 7:30pm for smaller breakout groups.
Membership Committee will continue to host weekly virtual mixers until it is safe to gather together again in person.
Please join us this week in the Remo room, for smaller group breakouts on February 26, 2021. To register for this week's mixer, please sign up online by February 25 at https://www.aabany.org/events/event_details.asp?legacy=1&id=1468896.