On Tuesday, February 9, 2021, AABANY held its Annual Meeting of Members on Remo. President Sapna Palla called the meeting to order and established quorum. Elections were held for the 2021 Board of Directors and Officers.
President Sapna Palla presented the Year in Review and Executive Director, Yang Chen, presented the report of the Committees. Following the reports, awards were presented to honor AABANY leaders and committees for their dedication to AABANY over the past year. While these presentations were occurring, Immediate Past President Brian Song and President-Elect Terrence Shen tallied the votes.
The following officers were elected and will begin their term on April 1, 2021:
William Ng
President-Elect
Cynthia Lam
Vice President, Programs and Operations
Joe Eng
Vice President, Programs and Operations
Margaret Ling
Development Director
William Hao
Treasurer
Christopher Bae
Secretary
Beatrice Leong
Membership Director
The following candidates were elected as Directors to serve two-year terms starting on April 1, 2021:
Jasmine Ball
Jeff Ikejiri
Suzanne Kim
Chris Kwok
David Sohn
Bart Wu
Karen Yau
Andy Yoo
Congratulations to all the Officers and Directors who were elected to the Board.
The following awards were presented: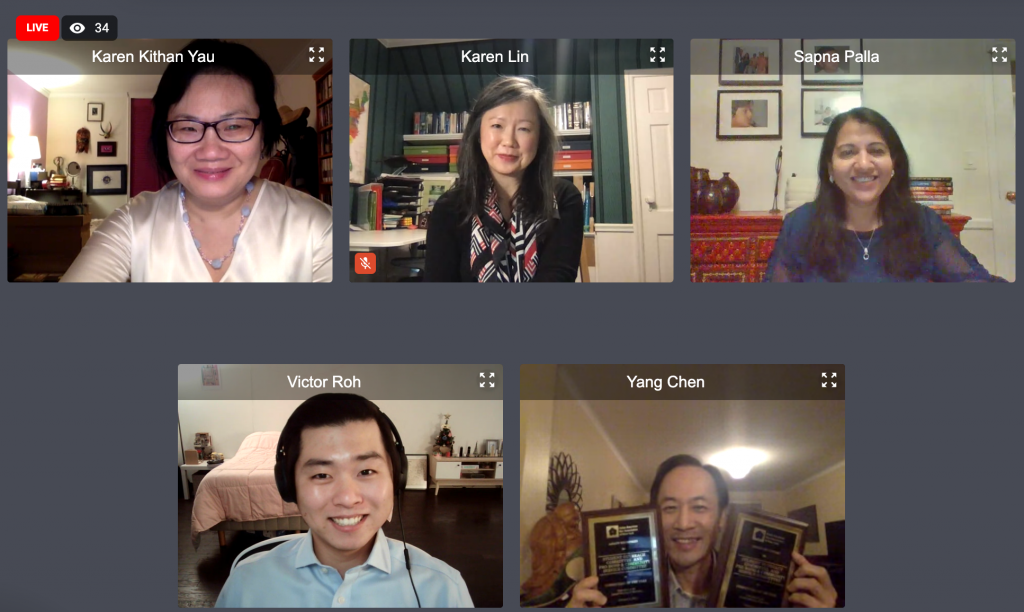 Committees of the Year: The Pro Bono and Community Service Committee and the Student Outreach Committee
For the numerous initiatives they organized to support the community during COVID-19, including Know Your Rights webinars, COVID Rent Relief Program application drives, and postering and social media campaigns to promote the Remote Pro Bono Legal Clinic and other community programs.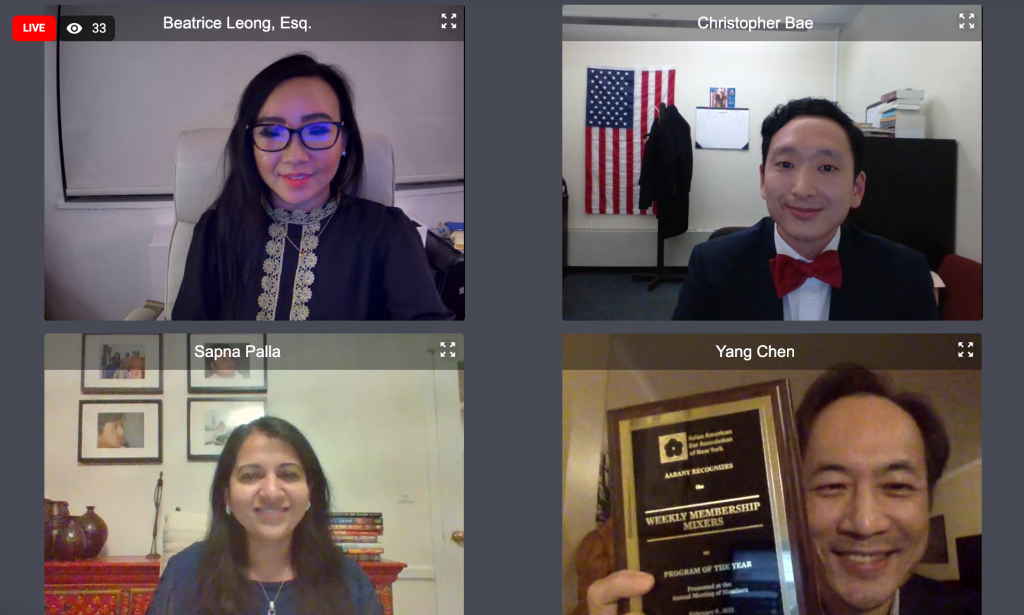 Program of the Year: Weekly Membership Mixers
For hosting more than 30 weekly mixers on Zoom and Remo since April 1, 2020 to provide an open space for members and non-members to share their feelings, see old friends, and make new connections.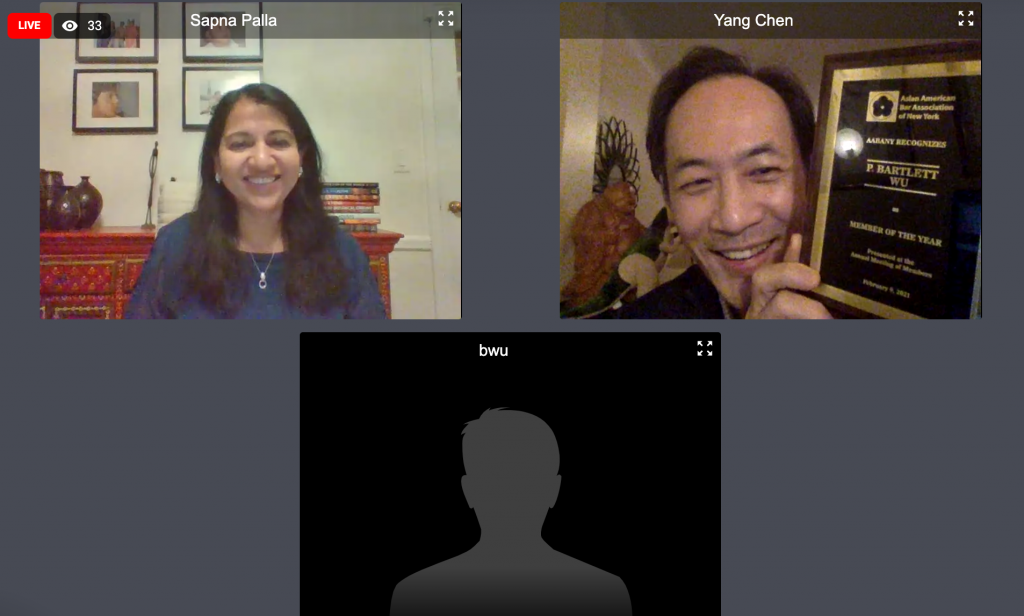 Member of the Year: Bart Wu
For his outstanding work with the Legal Referral and Information Service, which he helped launch, and his work reviving the Solo and Small Firm Practice Committee.
Congratulations to all the honorees for the recognition of their achievements and hard work during the 2021 fiscal year.
Congratulations to the Officers and Directors elected to the Board to serve during fiscal year 2022 which commences on April 1, 2021.
We would also like to thank our members for attending and participating in the annual meeting.