2021 ABA Spirit of Excellence Award Honoree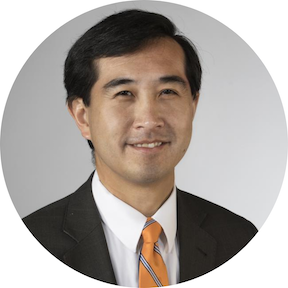 President and Executive Director of Asian Americans Advancing Justice | AAJC and NAPABA Past President John C. Yang is among the five honorees of the American Bar Association's 2021 Spirit of Excellence Award. NAPABA proudly congratulates John for his illustrious accomplishments in every facet of the legal profession and for championing the Asian American & Pacific Islander community.
The Spirit of Excellence Award celebrates the efforts and accomplishments of lawyers who work to promote a more racially and ethnically diverse legal profession. The awards are presented to lawyers who excel in their professional settings; who personify excellence on the national, state, or local level; and who have demonstrated a commitment to racial and ethnic diversity in the law.
John has achieved professional excellence in his wide-ranging career that has spanned four different practice settings. He has served as partner at a law firm practice in Washington, DC; led as a Director of Legal affairs at a Fortune 200 company in Shanghai, China; served as a Senior Advisor within the Obama Administration; and most recently, directs the organizational efforts to fight for civil rights and empowering Asian Americans to create a more just America at the Asian Americans Advancing Justice | AAJC.
At each stage of John's career, he has served as a leader, role model, and mentor to countless racially and ethnically diverse individuals, helping to guide many promising lawyers' careers. John has tirelessly promoted and supported attorneys who were interested in pursuing a federal judgeship, resulting in the nomination and confirmation of more than 25 Asian American Article III judges. His work has also opened doors for attorneys interested in serving in presidential administrations.
John's advocacy has reached far beyond the Asian American & Pacific Islander community. In addition to his leadership roles within NAPABA, John has served as Chair of the Minority Caucus of the ABA House of Delegates where he worked closely with bars of color to advance distinct and unifying agenda items and resolutions and he has served on the ABA Commission on Racial & Ethnic Diversity. Present day, John serves on the Executive Committee of the Leadership Conference on Civil and Human Rights at Asian Americans Advancing Justice | AAJC where he collaborates closely in coalition with other organizations representing the interests of minority groups.
John used his parents' experiences as well as the injustices that he personally encountered as an immigrant to the United States from Taiwan to navigate his own path while blazing a trail for others to follow. NAPABA is proud to have supported John's nomination as a Spirit of Excellence honoree.
Spirit of Excellence Ceremony
NAPABA invites you to join in celebration as John is recognized and honored at the ABA Spirit of Excellence Award Virtual Ceremony on February 18 at 5 PM ET. In addition to John, honorees include Barbara L. Creel, Román D. Hernández, Sherrilyn Ifill, and Lori E. Lightfoot. To register for the awards ceremony during the ABA Midyear Meeting, please click here.