An eight-fold increase in reported hate crimes against Asians, racist rhetoric such as "the Chinese virus," and insufficient media coverage of anti-Asian violence — these were among the timely issues discussed at a press conference hosted by the Asian American Bar Association of New York (AABANY) on February 11. The press conference centered around AABANY and Paul, Weiss' co-authored report: A Rising Tide of Hate and Violence against Asian Americans in New York During COVID-19: Impact, Causes, Solutions. Speakers of note included:
Chris Kwok, Board Director, Issues Committee Chair
Karen King, Vice Chair, Pro Bono & Community Service Committee; Counsel, Paul, Weiss
U.S. Rep., Grace Meng (D-NY)
Prof. Russell Jeung, Stop AAPI Hate
President Frank Wu, Queens College, CUNY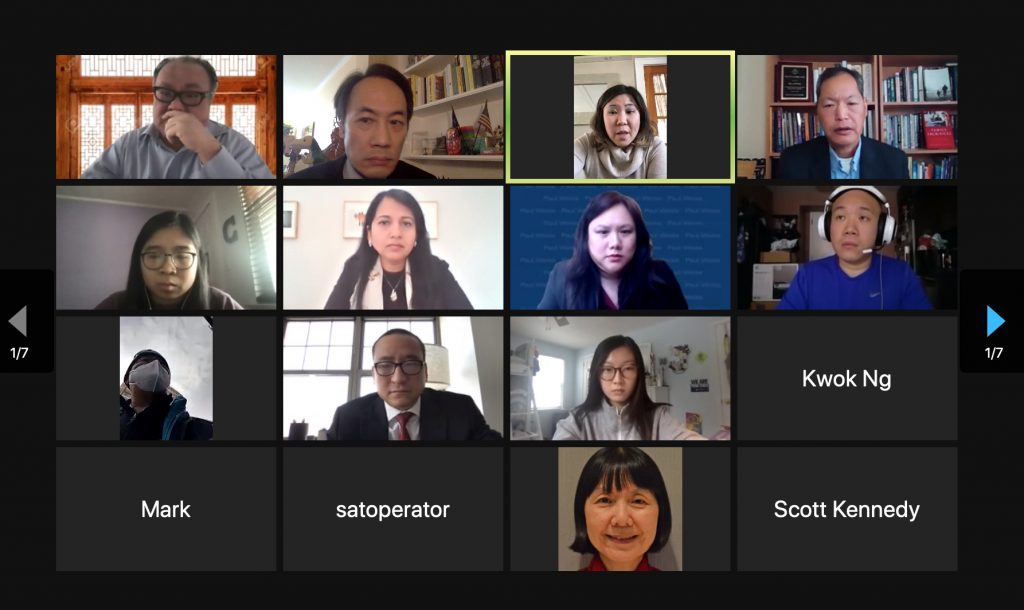 The report's primary finding is that anti-Asian hate and violence surged in 2020. Between March and September of that year, the number of reported anti-Asian hate incidents related to COVID-19 exceeded 2,500.
At the press conference, Rep. Meng kickstarted the discussion of this grim reality by situating it against a backdrop of long-standing intolerance toward the AAPI community, which motivated the Chinese Exclusion Act of 1882 and the internment of Japanese Americans during World War II. Meng condemned some of the nation's top government officials and social institutions for fanning the flames of this deep-rooted racism. As noted in the report, the xenophobic rhetoric of elected officials, paired with misinformation spread by the media, normalizes and fuels disease-based stigma against Asians. The subsequent uptick in violence against Asian communities motivated Meng to propose and help pass House Resolution 908 in 2020 denouncing all forms of anti-Asian sentiment. While Meng described the bill as largely symbolic, it has since been incorporated into President Biden's presidential memorandum, which includes concrete measures to disseminate COVID-19 resources in different languages and improve the collection of data on hate crimes. Meng's fight to amplify voices within the AAPI community thus lights the path forward. "We've taken a positive step — an initial step — but we must continue to speak out whenever and wherever anti-Asian sentiment rises," said Meng.
A similar desire to spotlight the plight of AAPIs motivated Chris Kwok to serve as an executive editor for the report on anti-Asian violence. Since the onset of the pandemic, Kwok noted at the conference, there has not been a single prosecution or civil resolution for any incident of anti-Asian bias. A key purpose of the report is thus to show that Asian invisibility in the political and legal space has real-life consequences. Moving forward, Kwok hopes to inspire a constructive dialogue among Asians and other Americans alike. To that end, the report highlights seven initiatives that will help policyholders at all levels keep communities safe and hold perpetrators of violence accountable. These initiatives range from broad prescriptions, such as public education campaigns and collaboration among minority groups, to specific remedies, such as clear reporting mechanisms for victims and the more consistent prosecution of hate crimes.
Professor Russell Jeung continued the discussion of possible solutions to anti-Asian hate incidents while echoing his concern about the divisive effects of COVID-19. Drawing from data he helped collect for Stop AAPI Hate, Jeung said that among United States cities, New York City reported the second-highest number of hate incidents in the past year. Assessing the range of anti-Asian hate incidents reported to Stop AAPI Hate, the report notes a concerning number of incidents involving verbal harassment, physical assault, and being coughed and spat on. Worse still, the youth and the elderly are the most common victims of racist attacks and consequent racial trauma. Among its federal recommendations to address this issue, Stop AAPI Hate proposes to expand civil rights protections for AAPIs experiencing discrimination, end the racial profiling of Chinese researchers, and mobilize a federal interagency response to anti-Asian hate amid the pandemic. As Jeung is quick to emphasize, this fight for the civil rights of Asian Americans is a fight to expand protections for all Americans. "Please stand up, speak out, build bridges, and together we can make good on the promise of a diverse democracy," said Jeung.
In promoting the proposals of Stop AAPI Hate and the report, for which he wrote the foreword, Queens College President Frank Wu highlighted the importance of building multi-racial coalitions. Wu identified Black, Latinx, and other underrepresented communities as allies to the AAPI community. As emphasized in the report, stronger collaboration among such minority groups is especially critical in communities like New York City, whose diversity heightens the danger that hate incidents exacerbate racial politics. "It would be a mistake of principle and pragmatism to point the finger at another group and suggest that others are guilty by association," said Wu. Instead, we must look to universal values and American ideals as forces for national unity. As Wu writes in the foreword to the report, "To be Asian American is to be American, to express confidence enough in an experiment of self-governance to participate wholeheartedly."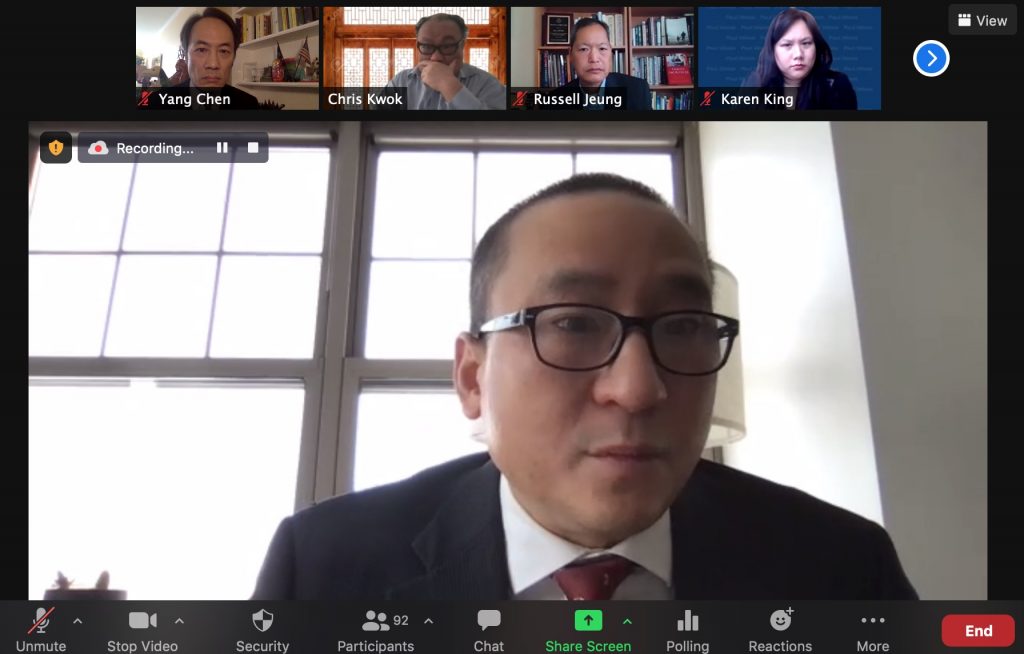 Rep. Meng concluded the press conference by calling on all Americans, especially those raised in the United States, to identify and combat racism when it occurs within their own circles. Meng stated that too often, stories of victims from the AAPI community are left out of mainstream media and the public consciousness. Along with implementing the aforementioned policy recommendations, therefore, Meng emphasized the need for racial solidarity. Only then can Americans progress toward the shared goal of dismantling systemic racism in this country and advancing justice for all.