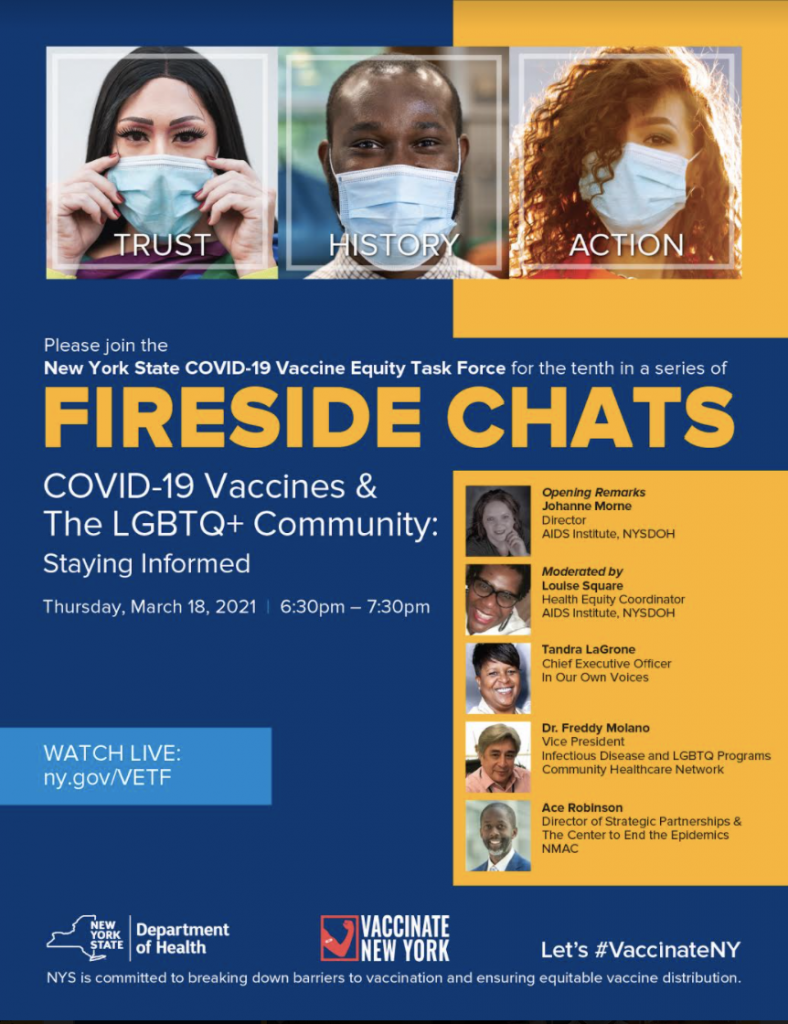 From the Office of Governor Andrew M. Cuomo:
We are proud to present the next Fireside Chat as part of a series of discussions produced in partnership with the New York State COVID-19 Vaccine Equity Taskforce.
We would appreciate your help in spreading the word – please invite your networks to attend the event through email, or by posting the event information on social media outlets like Twitter, Facebook, Instagram and LinkedIn. Participants can view the program at ny.gov/VETF.
We encourage you to submit questions for the speakers in advance by emailing COVID19VaccineEquity@health.ny.gov, and we will also be taking live questions from attendees. We will do our best to pose as many questions to our panelists as possible. You may also choose to register for this event (not required), as a means of adding the event to your calendar and for reminders, at the link here: https://covid-19-vaccines-lgbt-community-staying-informed.eventbrite.com
Thank you all and let's #VaccinateNY!
Please refer any questions to Emily Stetson, Special Assistant for Intergovernmental Affairs, by email at Emily.Stetson@exec.ny.gov or by phone at (518) 956-2617.