On October 2, AABANY members and their friends gathered at the rooftop of One Union Square South for a BBQ event co-sponsored by the Young Lawyers Committee and the Litigation Committee. The BBQ was held in lieu of the annual AABANY Picnic that was canceled earlier in the year due to inclement weather warnings. Luckily, the weather was sunny and breezy during the entire BBQ event, which ran from 12 PM to 3 PM, and everyone attending had a great time catching up and connecting, some of them meeting each other for the first time after only seeing each other over Zoom during the pandemic.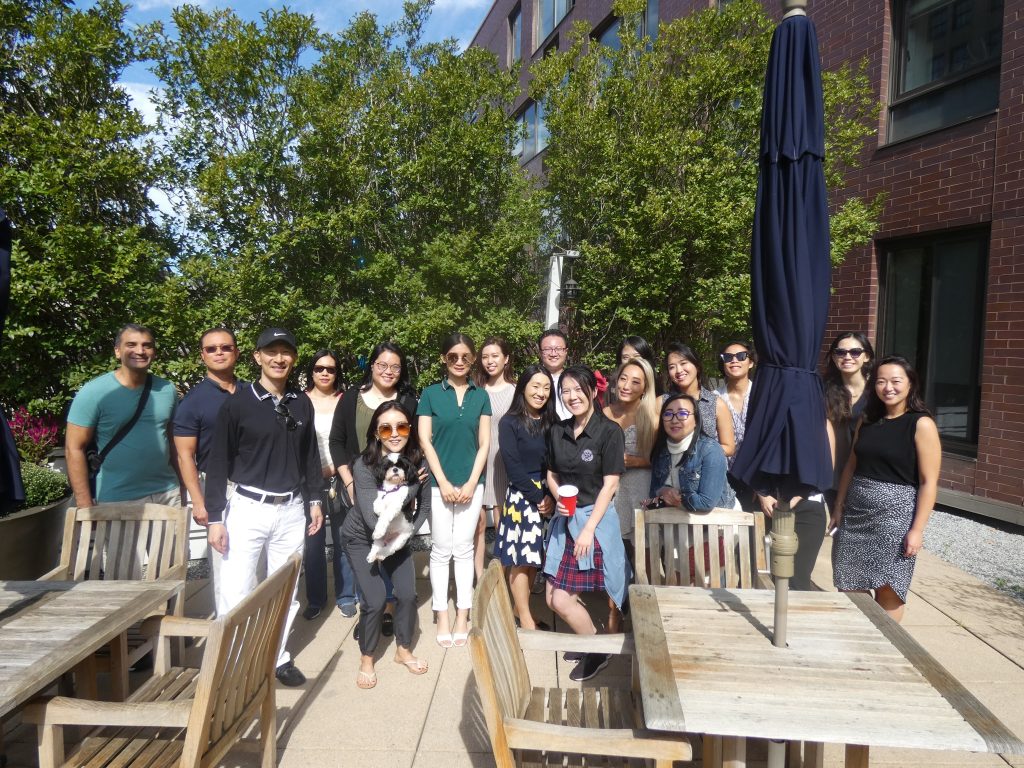 It was the first in-person gathering hosted by the Young Lawyers Committee in 2021. Although the event size was capped at 30 persons, the intimate size of the event allowed for all attendees to meet and connect with one another as they enjoyed a beautiful day grilling and enjoying an assortment of food and desserts.
Special thanks to the Young Lawyers Committee, and the co-chairs, Jane Jeong, Sheila Shen, and Janet Jun, for planning and organizing this event. Thanks also to the Litigation Committee for co-sponsoring the event. Both committees thank everyone for coming and spending part of their Saturday with AABANY at the rooftop BBQ, which was a wonderful reminder of the tremendous value of in-person bonding and building relationships. The Young Lawyers Committee is working to host additional small in-person events throughout the year. To learn more about the Young Lawyers Committee, click here. To learn more about the Litigation Committee, click here.