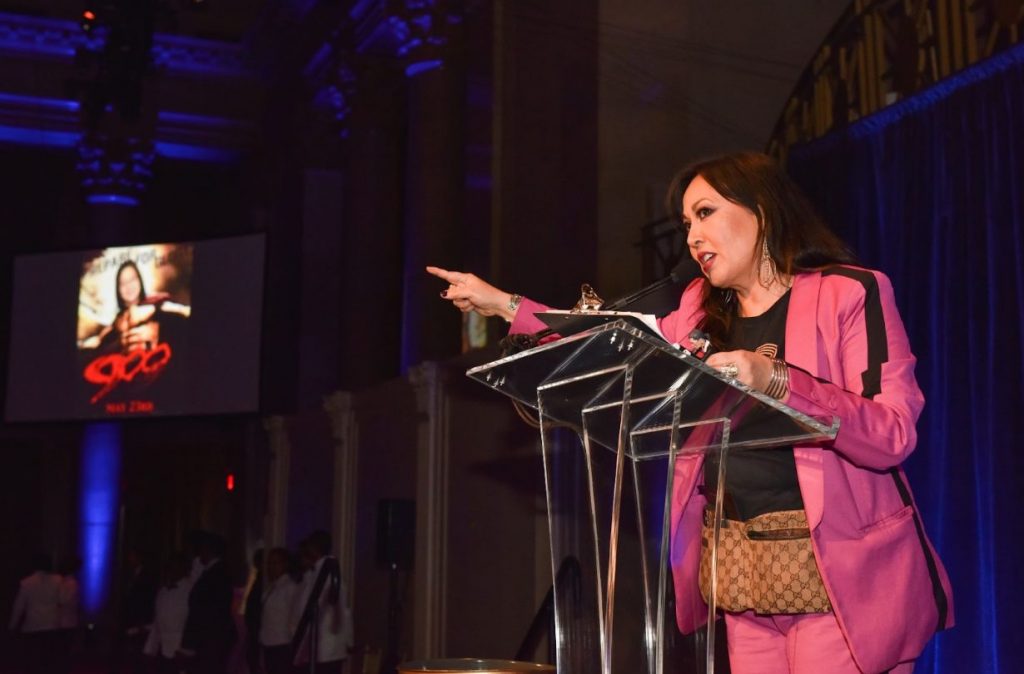 This year, we had the privilege of having the wonderful Kate Siahaan-Rigg, a remarkable actress, comedian, and activist, as our Master of Ceremonies (MC). She was our MC last year during our 2022 Annual Dinner, and now, it is our honor to have her again to host this year's event. 
Following the 2023 Annual Dinner, Kate asked us to share this message with you all:
Hello AABANY members,
I had such a wonderful time hosting the gala [on May 23], meeting some of the incredible membership, and honoring your achievements collectively in uplifting our community. I forgot to tell everyone to save the date September 25 for the next DisOrientalism event I'm curating hosting in New York – there will be discounts for AABANY members! And also to, please follow me on Instagram @kateriggnyc to keep connected and show support for AAPI artists. CongratulAsians on a very successful event!!!
Kate
Thank you, Kate, for being a terrific MC. We will be on the lookout for news about DisOrientalism and try to get a group together to go. Stay tuned!