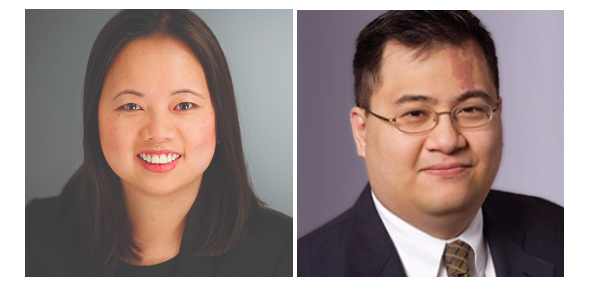 On June 10, 2022 AABANY Women's Committee Co-Chair and AABANY Anti-Asian Violence Task Force member Jennifer Wu and AABANY Board Director Lawrence ("Larry") Wee were recognized by Bloomberg Law in an article entitled "Why Paul Weiss Is the Pro Bono Go-To for Victims of Asian Hate." Jennifer and Larry, both partners at Paul, Weiss, have represented some of the most high profile cases, including the families of GuiYing Ma, a grandmother who died after being bashed with a rock; Yao Pan Ma, an elderly man who was struck and kicked to death while collecting cans; and Zhiwen Yan, a deliveryman who was shot to death. 
Jennifer and Larry spearhead their firm's pro bono work fighting anti-Asian hate. They cite their close ties to New York's Asian community as a reason for their work. Larry is a preacher at a church in Chinatown and Jennifer's husband, Andy Woo, is a community organizer in Chinatown. Jennifer and Larry feel an urgent sense of responsibility to fight hate against the Asian community. Their urgency is well supported by AABANY's second anti-Asian violence report, Endless Tide: The Continuing Struggle to Overcome Anti-Asian Hate in New York, which shows an increase in incidents despite media attention and calls by elected officials for change on the issue. (Paul, Weiss attorneys assisted in editing and drafting the Endless Tide report.)
Gaining the trust of victims and their families is not easy and requires great cultural sensitivity. "Often, they don't trust people with money, and they're worried that you're in cahoots with authorities," Jennifer said. She meets her clients in noodle shops in Queens rather than Paul, Weiss' Manhattan office. Jennifer and Larry, both Chinese speakers, are the most visible members of Paul, Weiss' fight against anti-Asian hate. They are grateful for the many additional partners, including Loretta Lynch, Jeannie Rhee, and Alan Halperin, who have been essential to the effort. 
AABANY congratulates Jennifer and Larry on their well-deserved recognition. To read the full article, please click here.