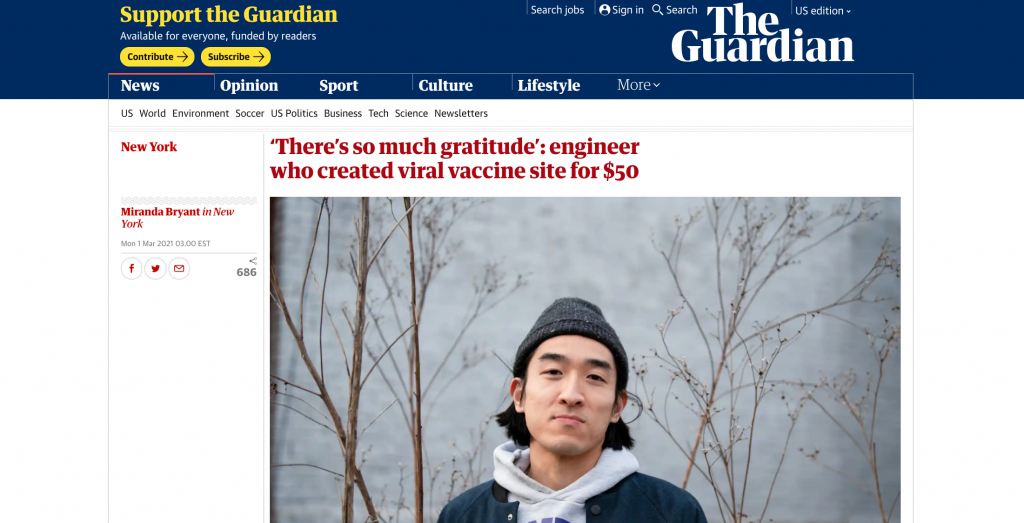 AABANY and Paul, Weiss' report on anti-Asian violence was recently mentioned in a March 1, 2021 article on The Guardian about TurboVax, a bot created by Huge Ma to help New Yorkers across the state locate available COVID-19 vaccination appointments. Over the February 27 weekend, Huge Ma temporarily suspended TurboVax to protest the hate crimes against Asian Americans. In the article, The Guardian cited AABANY's report on the surge of incidents of anti-Asian hate and violence. To read the full article, click here.
Chris Kwok, AABANY Board Director and Co-Executive Editor of the report, was interviewed in a madison.com segment titled "Anti-Asian attacks on the rise" on February 23, 2021. He encouraged Asian Americans who have experienced anti-Asian discrimination or harassment to report and discuss what happened, rather than let it go unreported.
Please also take a look at previous blog posts from February 19, March 1, and March 8 highlighting news stories about our report. If you have come across a news report or article about our report that is not listed above, please let us know at main@aabany.org.
More public awareness about our report and the rise in anti-Asian violence is needed. Please share our report widely. If you have ideas or thoughts about how we can combat anti-Asian violence, please share them with us at main@aabany.org.