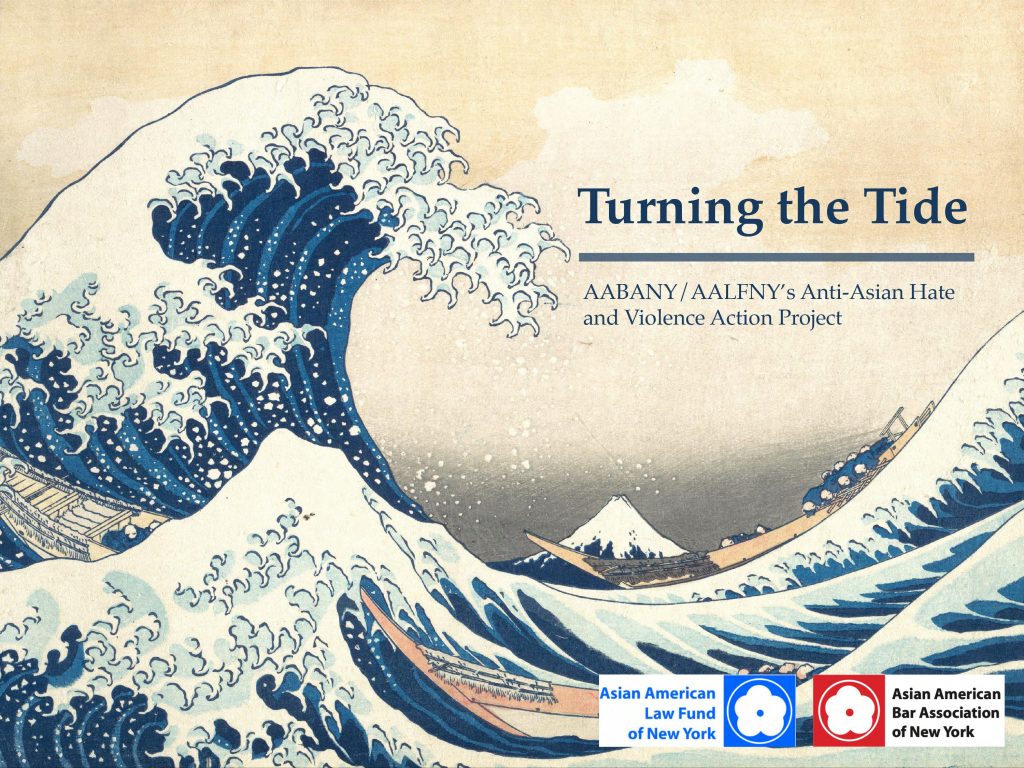 AABANY, in partnership with the Asian American Law Fund of New York (AALFNY), is pleased to announce the Turning the Tide (T3) Project. Following the February 10, 2021 publication of AABANY and Paul, Weiss' report A Rising Tide of Hate and Violence against Asian Americans in New York During COVID-19: Impact, Causes, Solutions, AABANY established an Anti-Asian Violence Task Force to advance the proposals outlined in the report and consider other solutions to address the surge of anti-Asian hate and violence in the community. The Task Force advances the T3 project, which aims to incorporate a three-pronged approach encompassing education and communication, advocacy, and research, to address anti-Asian hate and violence. 
Please stand together with AABANY and AALFNY in turning the tide against anti-Asian hate and violence. We are now accepting donations to support the T3 Project. Donations can be made to AALFNY and will be tax deductible to the extent permitted by applicable law.
For more details about the T3 Project, please click here.