On March 5, 2019, the AABANY LGBT Committee held a roundtable discussion titled: "Transactional Identities: Navigating the various contexts of coming out for Asian American lawyers."
Presenting were Connie Montoya, Partner, Hinshaw & Culbertson LLP; Janice Jabido, IP Counsel, Pratt & Whitney; and Tony Thomas, Chief Legal & Labor Relations Officer, City University of New York – Brooklyn College.
Dennis M. Quinio, Manager of Diversity & Inclusion, Milbank, LLP, moderated the discussion.
Our esteemed presenters jump-started the conversation, sharing their experiences being LGBT and Asian American within the legal profession, their families and their communities at large. They discussed the struggles of being in the closet; the dynamics of coming out to colleagues, clients, and family members; and strategies for overcoming day-to-day challenges such as microaggressions. Several Asian American LGBT attorneys from private practice, government and the nonprofit sector attended the discussion and shared their experiences in this confidential space, meant to foster a candid and supportive dialogue. We heard about others' experiences harmonizing identities that may seem to be in conflict and explored how living our "authentic" selves can impact our effectiveness at work.
The law firm of Cleary Gottlieb Steen and Hamilton graciously hosted the event. At the beginning of the roundtable, Sandra Flow, Partner and Chair of the Committee on Diversity and Inclusion at Cleary, delivered warm welcoming remarks, affirming the firm's commitment to supporting diverse attorneys.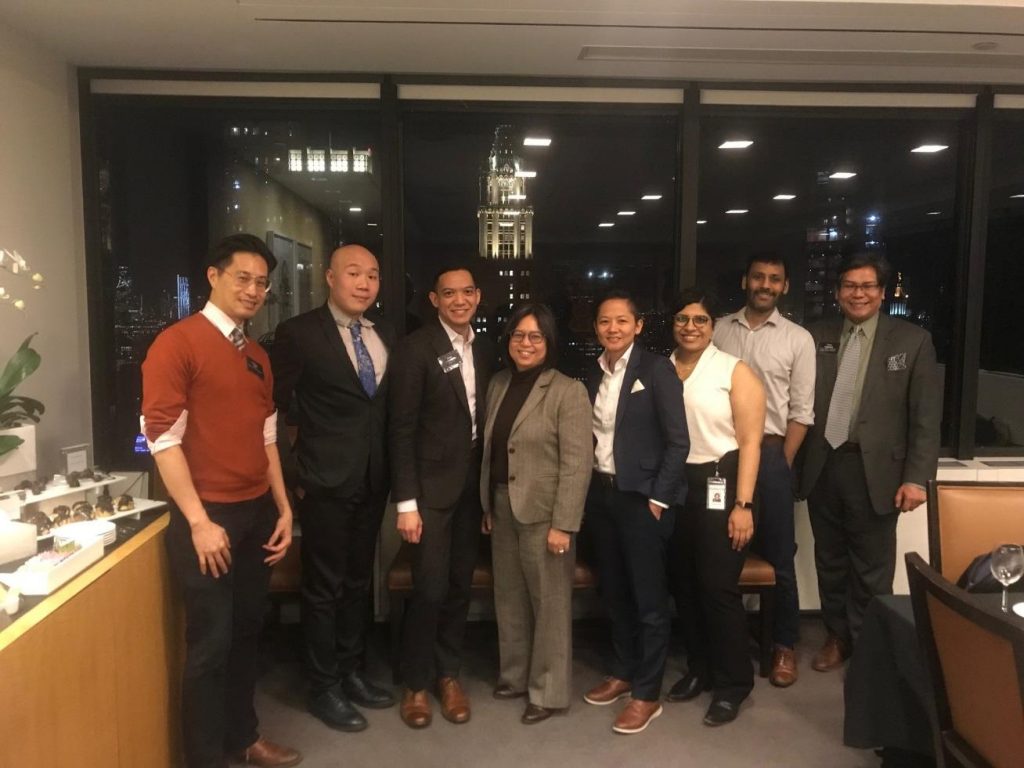 If you would like to join the AABANY LGBT Committee or learn more, email John Vang at jvang@cfal.org.