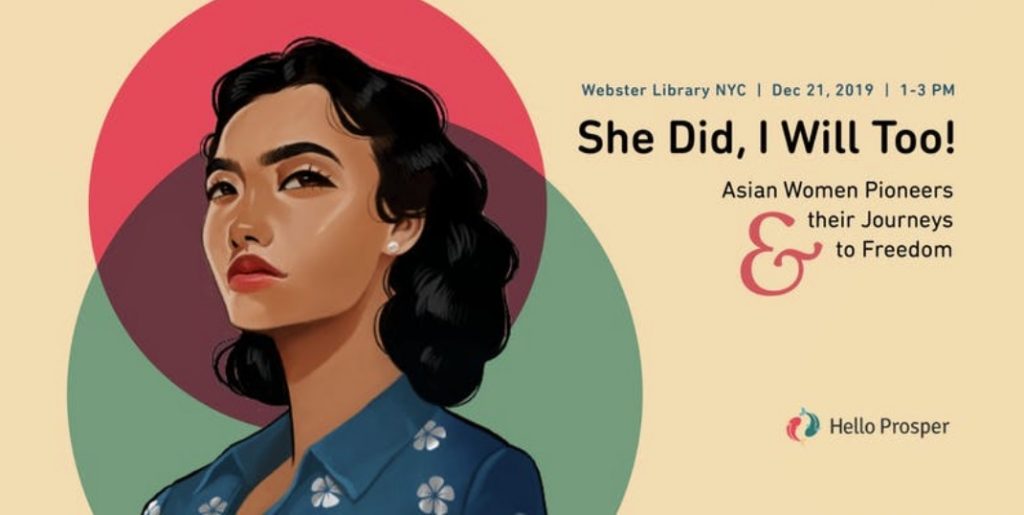 Hello Prosper Presents:
She Did, I Will Too! Asian Women Pioneers & their Journeys to Freedom
Webster Library
1465 York Avenue
New York, NY 10075
Date And Time
Sat, December 21, 2019
1:00 PM – 3:00 PM EST
Adventure through the skies, immerse yourself through time. Join us for an interactive workshop to ignite the confidence in every girl.
Takeaways you won't want to miss:
Share stories to shift social perceptions, connecting deeper with the world around us
Promote self-positive dialogue & build your hyphenated-identity with pride
A safe place to talk about tough topics like:

How far can I go if I don't know how others like me, have already come?
How can I share my unique cultural background with others?
For ages 13 and older.
THIS EVENT IS FREE BUT YOU MUST REGISTER HERE