On Tuesday, February 11, 2020, AABANY held its Annual Meeting of Members at Allen & Overy. President Brian Song called the meeting to order and established quorum. Elections were held for the 2020 Board of Officers and Directors, along with a vote on bylaw revisions to clarify and extend term limits.
President Brian Song presented the Year in Review while Executive Director, Yang Chen, presented the report of the Committees. After the reports, awards were presented to honor AABANY leaders and committees for their dedication to AABANY over the past year. While these presentations were occuring, Immediate Past President James R. Cho and President-Elect Sapna Palla tallied the votes.
The following officers were elected and will begin their term on April 1, 2020:
Terrence L. Shen
President-Elect

Tiffany Miao
Vice President, Programs and Operations

David Sohn
Vice President, Programs and Operations

Margaret Ling
Development Director

William Hao
Treasurer

Christopher Bae
Secretary

Beatrice Leong
Membership Director
The following candidates were elected as Directors to serve two-year terms starting on April 1, 2020:
Jasmine Ball
Una A. Dean
Edward Y. Kim
Naf Kwun
Won Shin
Kazuko Wachter
Congratulations to all the Officers and Directors who were elected to the Board.
The bylaw revisions were passed.
The following awards were presented: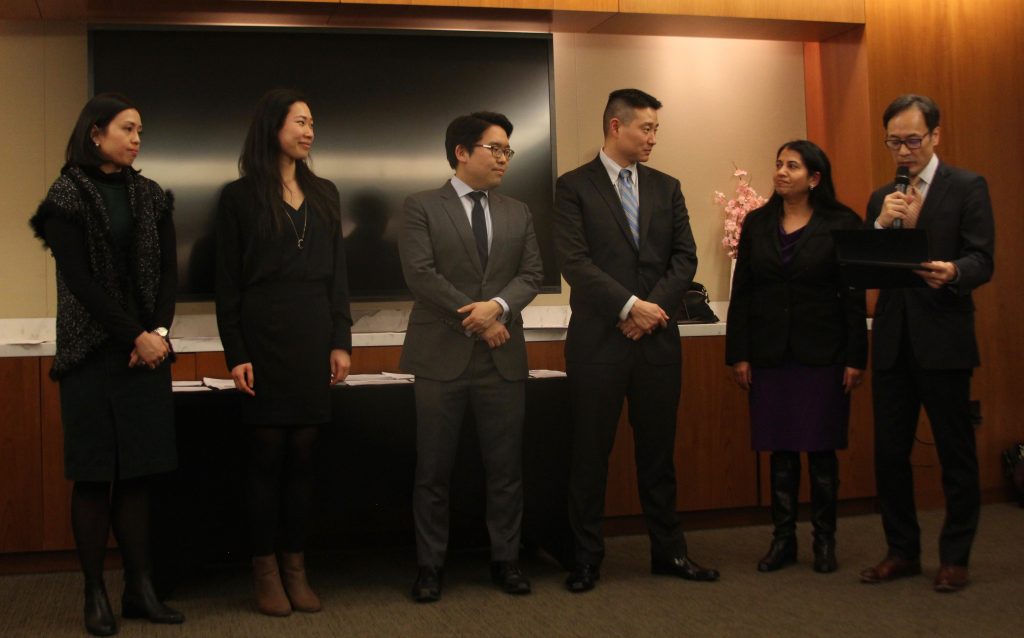 Committee of the Year: The Young Lawyers Committee
For their outstanding contributions in promoting AABANY's mission and their service to our members and the community at large.
Program of the Year: The AABANY Trial Reenactments Project under the auspices of the Professional Development Committee
For enhancing and contributing to public understanding and awareness of major contributions by Asian Americans to the social, political and legal history of the United States.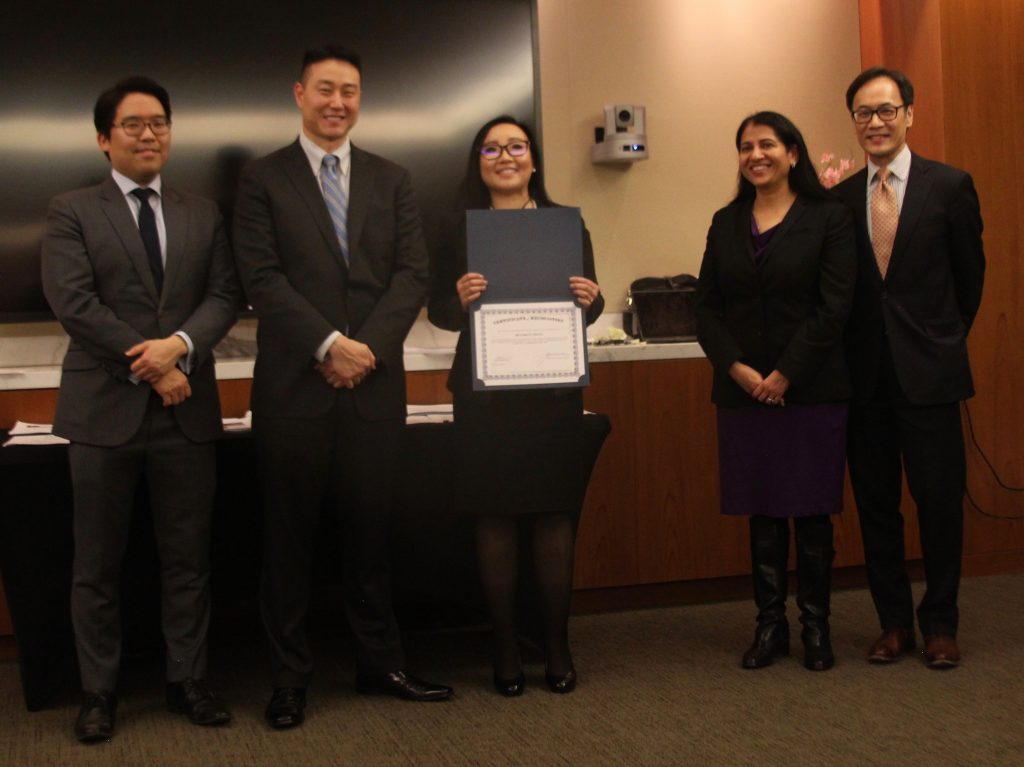 Member of the Year: Beatrice Leong
For her contributions to the growth of AABANY's membership under her leadership as Membership Director.
Congratulations to all the honorees for the recognition of their achievements and hard work during the 2019 fiscal year.
We would like to thank our members for attending and participating in the annual meeting, and we also thank John Hwang and Allen & Overy for hosting the meeting in a beautiful space, treating us to a delectable selection of food and drinks.