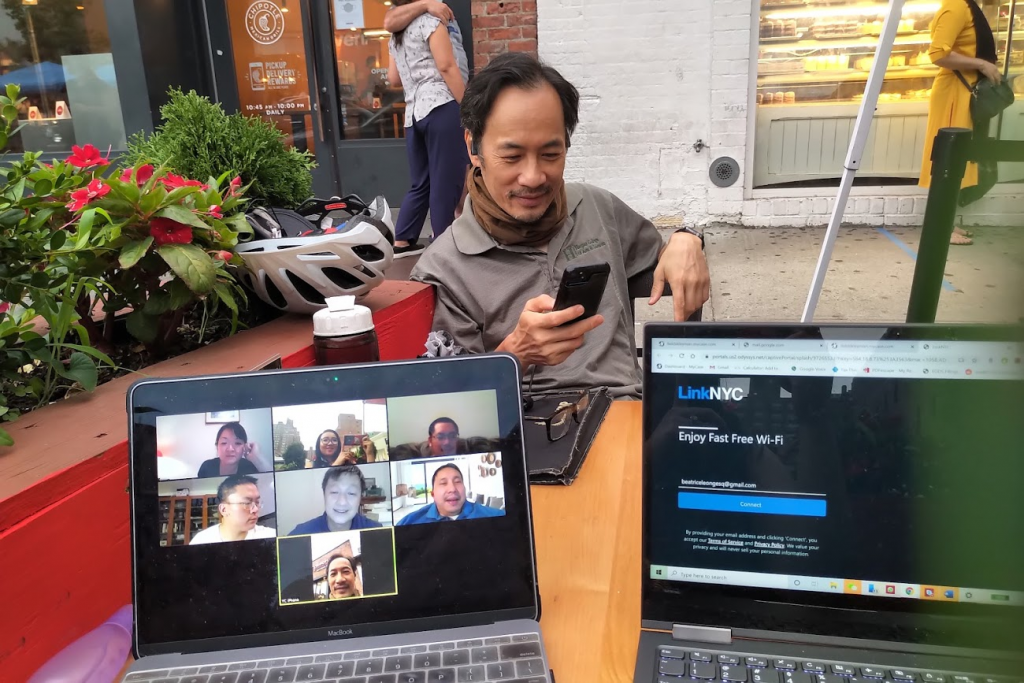 On August 7, 2020, the Membership Committee hosted their weekly Zoom Membership Mixer, with 7 participants in attendance. This week we played an online version of "Cards Against Humanity," with first time player Kevin Hsi winning! Membership Director Beatrice Leong hosted from a local pub on Austin Street in Forest Hills, while enjoying some oysters outdoors. She continued to host even when the rain started to come down, sheltered under her umbrella.
The Membership Committee previously hosted Monthly Mixers at bars, ballparks, stadiums, operas, etc, but due to COVID, we have moved online to offer members a weekly outlet to share their feelings, see old friends, and make new connections. Mixers start at 6:30pm on Friday and the main event ends at 7:30pm but feel free to stay on after 7:30pm for smaller breakout groups.
Membership Committee will continue to host weekly Zoom mixers until it is safe to gather together again in person.
We are giving away door prizes at some of the mixers. To win, you must be a member and must RSVP on the aabany.org calendar entry to get a raffle number. Non-members can join the Zoom mixer but won't be eligible to win a prize.
Mixers are not recorded, and are LIVE, so don't miss out.
This Friday, we continue our Meet the Board series, this time with Board Director Won Shin, Chief of Appeals, Criminal Division, United States Attorney's Office, Southern District of New York. To join us, please register by August 13 at https://www.aabany.org/events/event_details.asp?legacy=1&id=1366648.