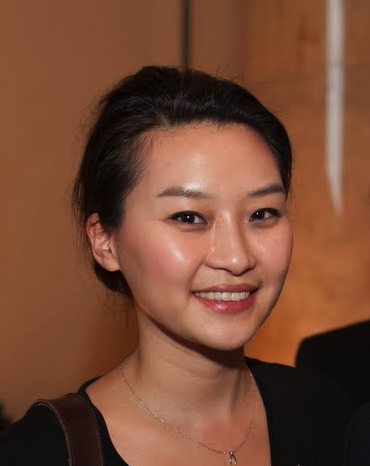 This December, the 2020 Annual National Asian Pacific American Bar Association ("NAPABA") Awards Ceremony will be held virtually to honor outstanding attorneys and organizations that have made an impact within the Asian Pacific American community. Among those being honored will be Naf Kwun, a partner at Lee Anav Chung White Kim Ruger & Richter LLP and a valued member of AABANY's Board of Directors, who has received one of NAPABA's Best Under 40 awards. Every year, NAPABA recognizes talented individuals within the Asian Pacific American ("APA") legal community under the age of forty who have achieved prominence and distinction in their fields of endeavor. Recipients are selected on the basis of two factors: first, demonstrated success and professionalism in the practice of law; and second, a commitment to the APA community. A law firm partner, mother to two young kids, and wife, Naf has not only taken an exceptional career path but has also shown a continuous and inspiring dedication to the APA community.
Naf has achieved the first factor of consideration for this award, a demonstrated success and professionalism in the practice of law, in various ways. After graduating from the University of California at Berkeley, she founded a small business to support her family before ultimately enrolling at Georgetown University Law Center. She went on to complete a judicial clerkship with Justice Patricia DiMango of the New York State Supreme Court, Criminal Term, before entering private practice at her current law firm as an associate in the corporate and commercial litigation group. In this small firm setting with clients ranging from Fortune 500 companies to individuals, Naf quickly taught herself civil litigation and corporate law. She overcame the learning curve, impressed the firm's partners, and by her third year assumed the duties and responsibilities of a senior associate. The firm was especially impressed by Naf's intelligence, initiative, and management skills, and in 2018, she became the first associate elevated to partnership since the firm's founding.
Naf has exemplified the second criterion for the award by demonstrating a commitment to the APA community through her leadership and passion outside of her professional pursuits. Since joining AABANY, Naf has become a dedicated driver of meaningful participation of APAs in the legal profession. Over the years, she has held nine leadership positions at the committee and board level. Through leadership and collaboration, she has helped carry AABANY's mission forward, such as by helping to manage over 100 programs as a Vice President of Programs and Operations and working with the Judiciary Committee to increase diversity on the bench. Additionally, as co-chair, Naf led the Women's Committee to chronicle the progress of APA women attorneys over the last twenty years through a groundbreaking video project called "Kicking Glass from the Courtroom to the Boardroom: Two Decades and Counting". This project would not only premiere at the 2014 NAPABA Convention but also screened at the 2015 ABA Spring Conference, the 2015 AABANY Fall Conference, and at law firms nationwide.
Naf's drive for professional excellence and commitment to the APA community are deeply rooted in her experience as a Korean American immigrant. Growing up in a predominantly white suburb outside of New Orleans, she encountered racism and exclusion, which helped to build her character and developed foundational values of hard work, perseverance, and advocating for others that have brought her to where she is today.
When asked what advice she has for aspiring lawyers, Naf said her best recommendations are to "be open to opportunities" and "appreciate that when you're young and starting out, people genuinely want to help you so don't be afraid to "ask for help." She strongly encouraged law students and junior attorneys to join bar associations such as AABANY, and to become active members of the legal community. In terms of her own aspirations, since becoming a partner she has been more involved in the backend managerial aspect of law practice. She enjoys learning about the business of running a law firm and hopes to continue to "grow within the firm's leadership structure."
Outside of her career, Naf and her husband stay busy raising their two young boys. Despite their hectic workload, they coordinate across each other's schedule to make sure they are both present for milestones in their children's lives.
At the Nov. 13 Weekly Mixer, Naf was featured as part of the "Meet Board Series," and she shared her story and path to success with the attendees who drew inspiration and insight from her remarks. Read more here.
AABANY congratulates Naf on receiving NAPABA's Best Under 40 Award and wishes her all the best in her future endeavors.