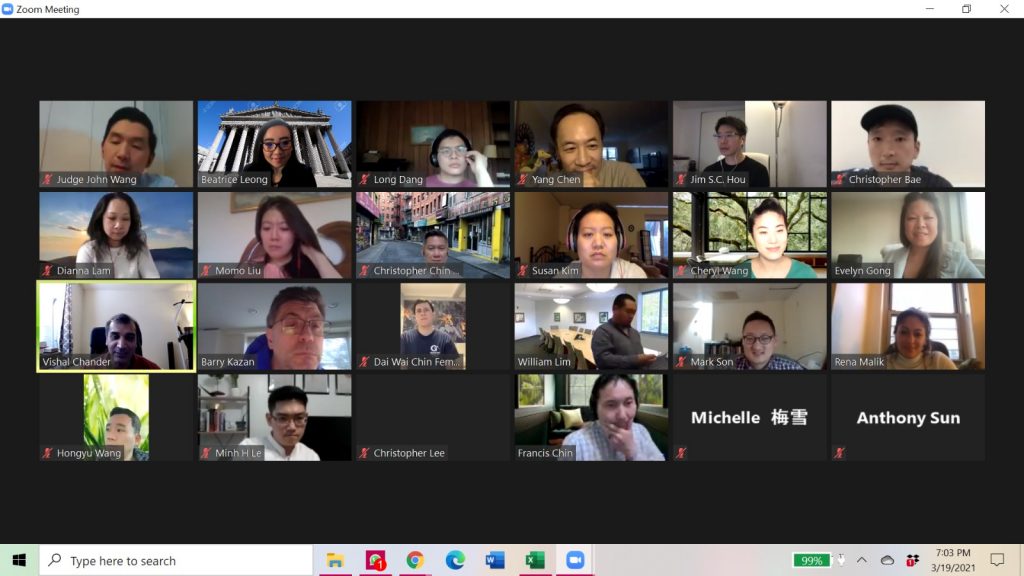 On March 19, 2021, the Membership Committee hosted their weekly virtual Membership Mixer, with 25 participants in attendance. This week, we co-hosted the mixer with the Judiciary Committee. The icebreaker question was: "Who is your favorite judge, whether it be from television, judges you have appeared in front of, or judges you studied in law school?" Participants answered their favorite judges were Denny Chin, Ruth Bader Ginsburg, Sonia Sotomayor, Thurgood Marshall, Judge Judy, Tara Collins, Norma Ruiz, LaShann DeArcy Hall, Pamela Chen, Sandra Day O'Connor, Lewis Pollack, Learned Hand, and Anthony Cannataro.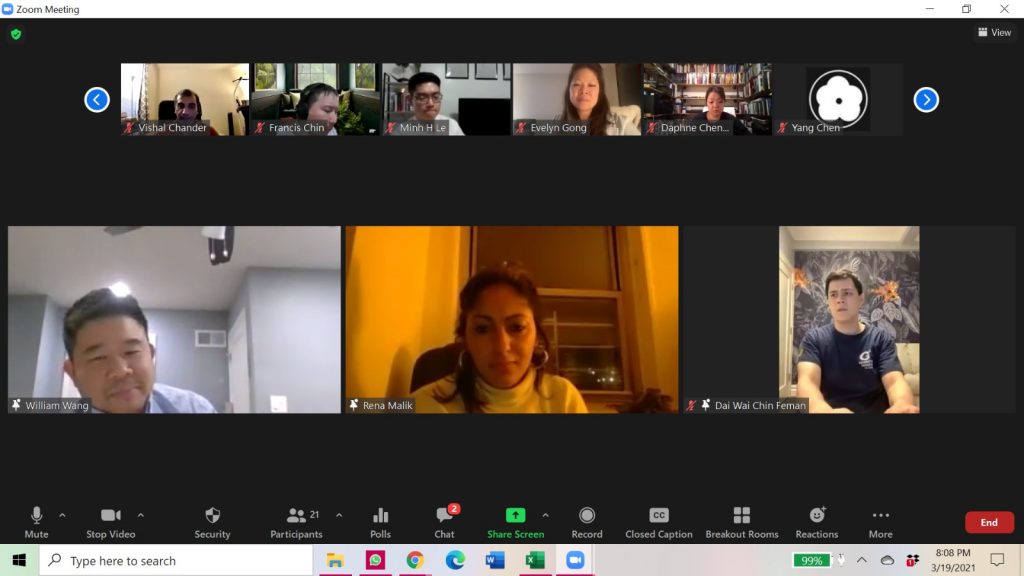 The co-chairs of the Judiciary Committee told members their role at AABANY, and their wish to help more Asian lawyers become judges. Members also heard from Honorable Lillian Wan and Honorable John Wang about their journey to judgeships, and how AABANY helped. We also heard from judicial candidate Christopher Chin, who is running in the primary this June.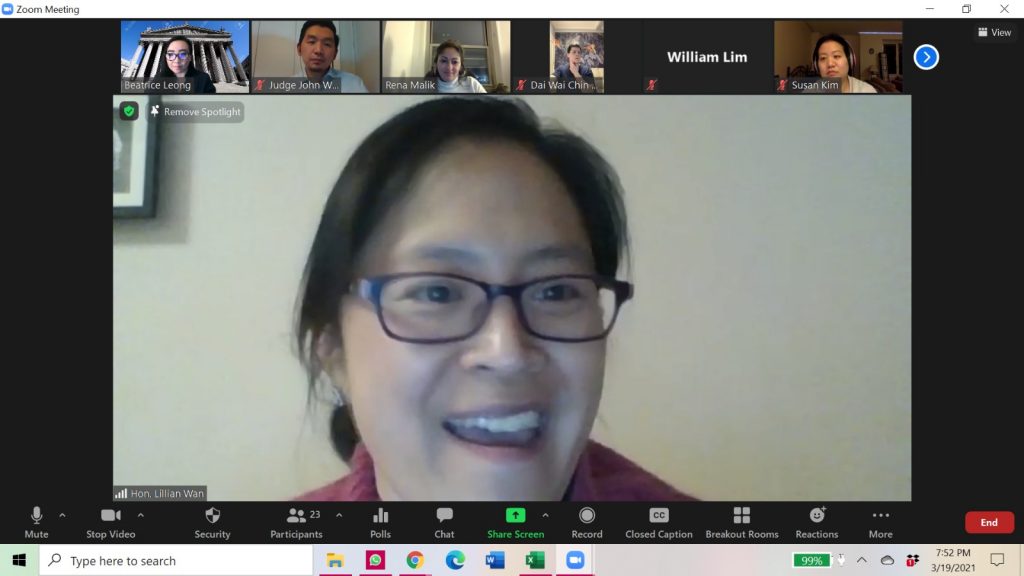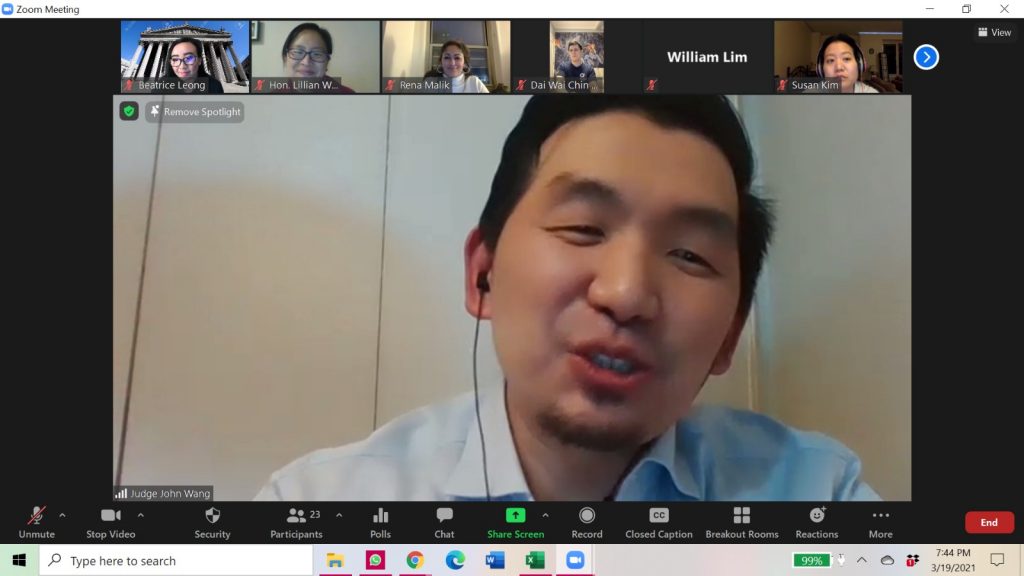 The Membership Committee previously hosted Monthly Mixers at bars, ballparks, stadiums, operas, etc, but due to COVID, we have moved online to offer members a weekly outlet to share their feelings, see old friends, and make new connections. Mixers start at 6:30pm on Friday and the main event ends at 7:30pm but many often stay on after 7:30pm for smaller breakout groups.
Membership Committee will continue to host weekly virtual mixers until it is safe to gather together again in person.
Please join us this week on March 26, 2021 for a very special mixer with Founders of AABANY. Please come listen to Hon. Doris Ling Cohan, Rocky Chin, Hon. Marilyn Go and Sylvia Chin discuss how AABANY started! Register by Thursday, March 25, at https://www.aabany.org/events/event_details.asp?legacy=1&id=1468900.