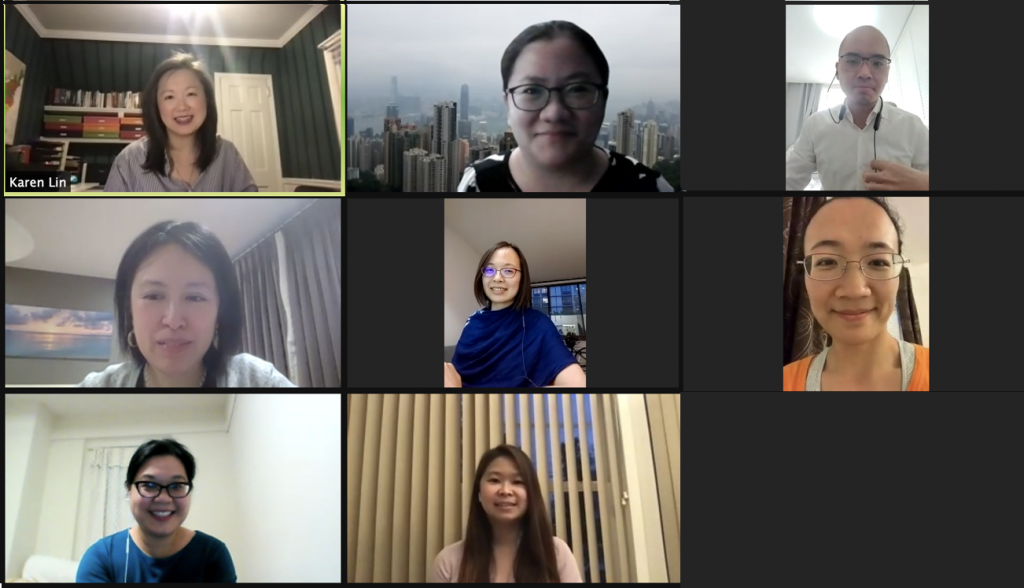 On May 4, AABANY's Pro Bono & Community Service Committee (PBCS) hosted a virtual law clinic and presentation on elder law as a part of the Virtual Community Presentation Series. The event was co-sponsored by AABANY, the Chinese Consolidated Benevolent Association (CCBA), and the Chinese Chamber of Commerce of New York.
In light of the instability brought about by the pandemic, the new changes to the Medicaid laws, and the surge in anti-Asian violence, Committee Vice-Chair May Wong moderated the event to address the questions and concerns of the Chinese community, as well as to provide free legal consultations on these topics. May was joined by Karen Eng, specializing in estate planning, administration, elder law, Article 81 guardianship, and residential real estate at Thomas J. Manzi, P.C., and Pauline Yeung-Ha, Partner at Grimaldi & Yeung, LLP specializing in trusts, wills and estates, elder law, and special needs planning. Also present were Co-Chairs Judy Lee, Karen Lin, and Kwok Ng.
Karen Eng presented information on advance directives, wills, and trusts, while Pauline spoke on the new Medicaid changes and the effects the changes would have on individual healthcare. Both Karen Eng and Pauline emphasized the importance of advance preparation in matters of healthcare and estate planning. Kwok translated the speakers consecutively into Cantonese and Mandarin and also presented information on hate crimes and resources for reporting incidents. 31 individuals attended the event. At the presentation's end, PBCS, along with Karen Eng and Pauline, opened the virtual free services clinic for two client consultations. The CCBA provided their physical headquarters for the two clients to meet remotely with the attorneys.
The PCBS Committee thanks Karen Eng and Pauline Yeung-Ha for offering their expertise in elder law to give back to the Chinese community. PBCS would also like to thank Annalee Patel, Bei Yang, Chao-Yung Chiu, Jian Cui, Julie Choe, Kelly Tang, and Xinyi Shen for their help and support in organizing the event. AABANY would also like to thank the Chinese Consolidated Benevolent Association and the New York Chinese Chamber of Commerce for co-sponsoring this event. To watch the presentation, click here. To learn more about the Pro Bono & Community Service Committee and its work, click here and click here.