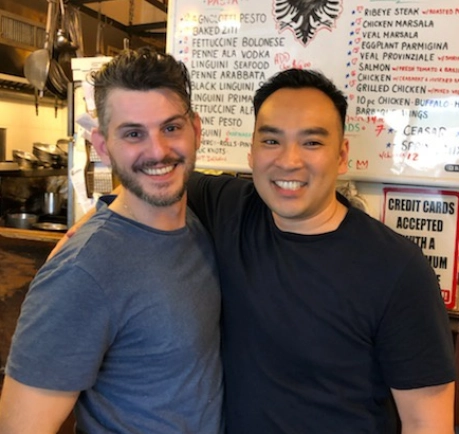 On May 28, 2022, the Membership Committee hosted a #RestaurantSeries lunch at Louie's Pizza. AABANY is trying to support small Asian owned businesses and restaurants through our Restaurant Series, which will be held twice a month. In this case, we wanted to recognize the father and son duo, Cazim and Louie, for coming to the aid of an AAPI woman being robbed and attacked in front of their pizza store. The father and son stepped in for the woman, chased her assailants, and detained two of the suspects until the police arrived. Cazim and Louie received a combined ten stab wounds and each suffered collapsed lungs.
AABANY members enjoyed many pizza pies, from plain cheese to a variety of toppings. AABANY President William Ng came by with his son Justin. When co-owner Louie Suljovic came by to our tables to drop off a pie, he asked Will what high school he went to and mentioned that he looked "very familiar." Will then thought about it for a minute and it dawned on him that he and Louie played basketball together in middle school in Queens. Small world! Karen Lin, AABANY member and candidate for Judge of the Civil Court in Queens also joined us with her husband and three sons. They spent their morning handing out campaign literature to help Karen become the first East Asian woman elected to be a judge in Queens. Read more about Karen in this profile: https://blog.aabany.org/2022/05/17/aabany-member-profile-karen-lin-runs-for-queens-civil-court-judge/.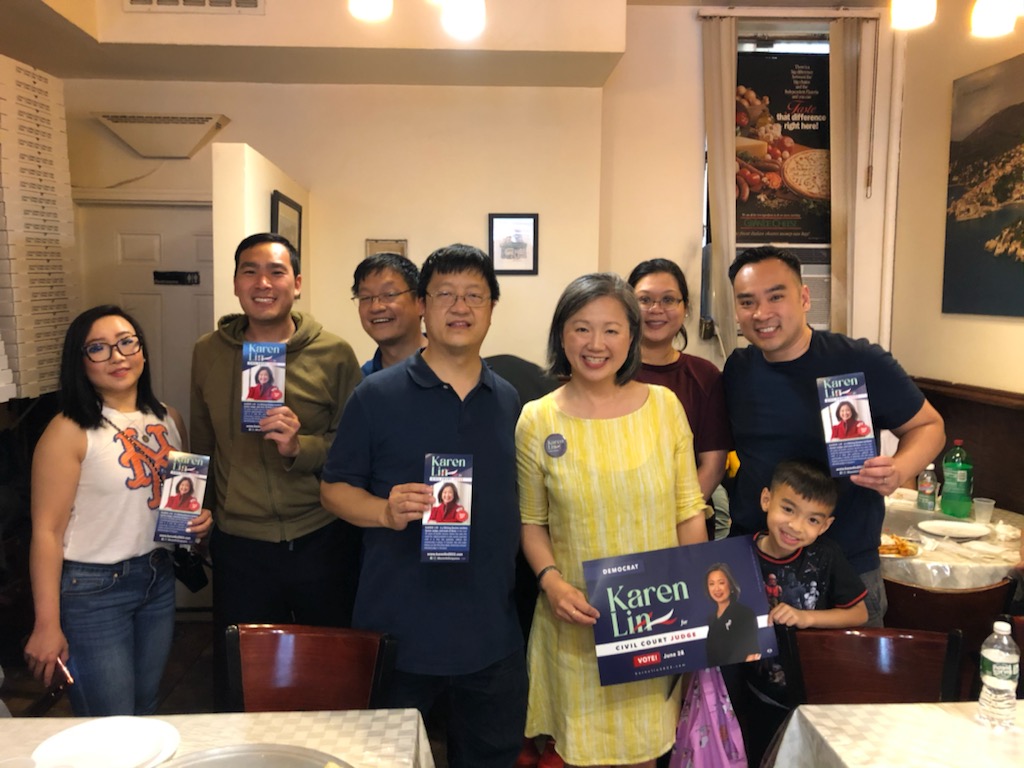 We concluded the lunch by celebrating AABANY Vice President of Programming and Operations Beatrice Leong's birthday with a cake from Martha's Country Bakery in Bayside. We kicked off Beatrice's birthday weekend with a rousing round of "Happy Birthday!"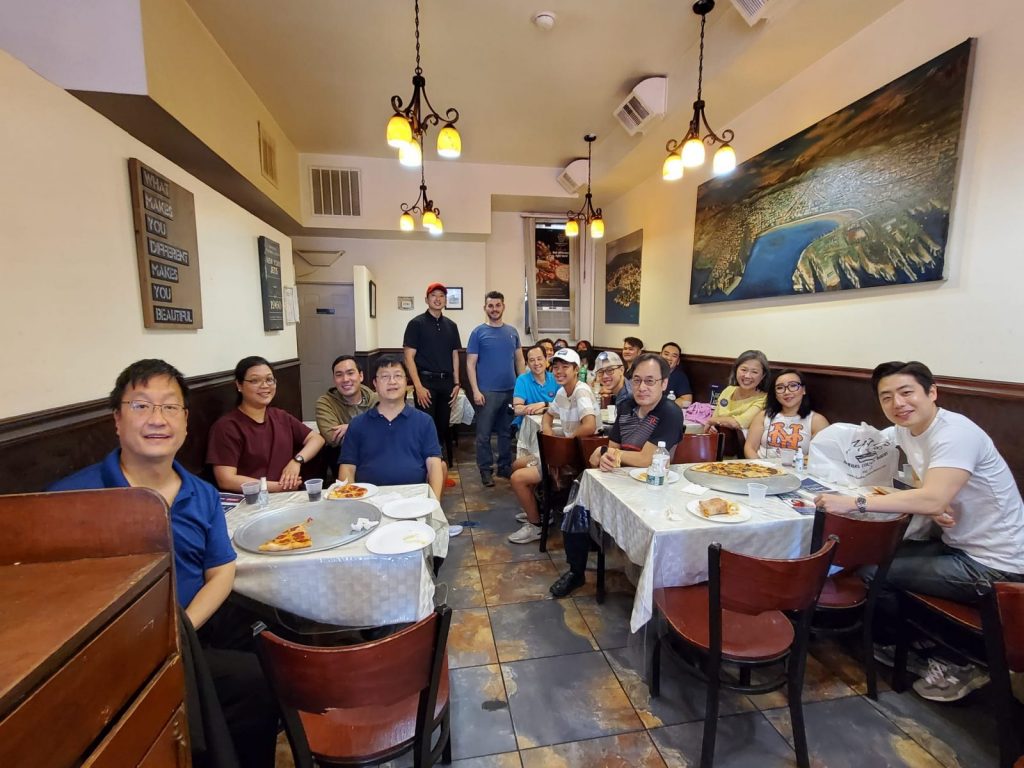 Thank you to those who came out! Our next #RestaurantSeries will be at Lil Chef Mama. Enjoy a delicious Thai-fusion dinner with the Membership and Solo and Small Firm Practice Committees while supporting a local Asian-owned business. Dinner includes shared appetizers and an individual entree.
We hope you will join us on June 9 at 7pm at Lil Chef Mama (27 Cliff Street, Manhattan).
For more information and to register, please visit https://www.aabany.org/events/event_details.asp?legacy=1&id=1643025
For more information, please email Membership Director Christopher Bae at ChristopherSBae@gmail.com