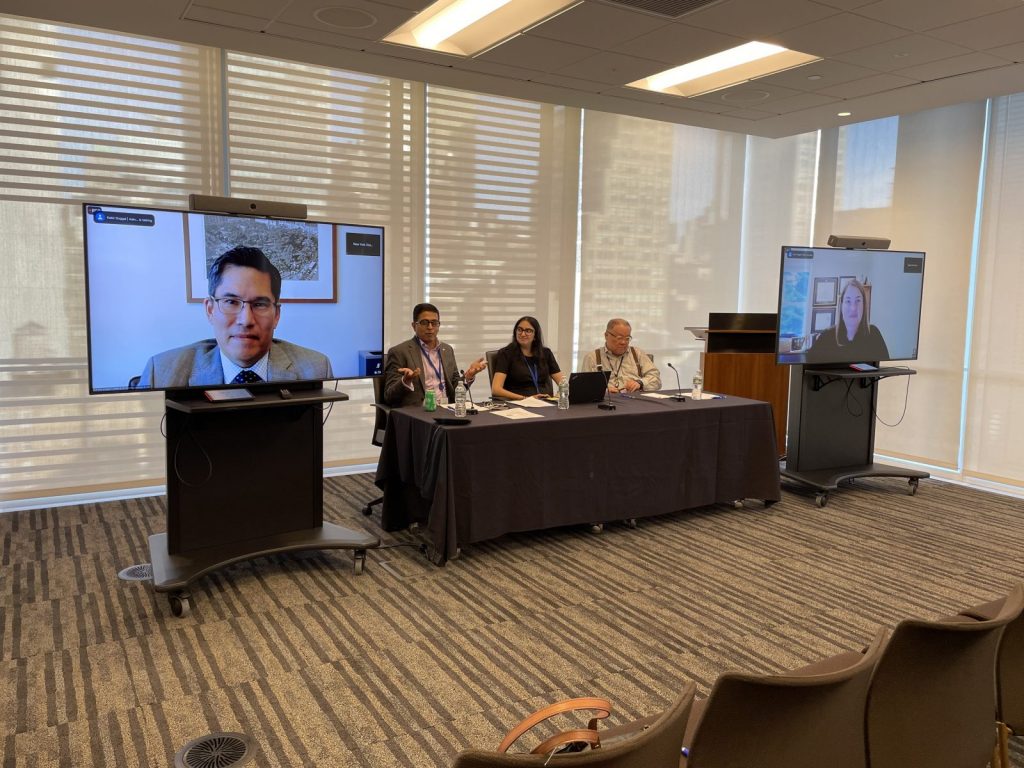 On August 16th, 2022, AABANY's Litigation and ADR Committees, along with JAMS, co-sponsored a CLE panel about international arbitration. AABANY ADR Committee Chair and JAMS Neutral Chris M. Kwok gave opening remarks, and AABANY Litigation Committee Co-Chair Aakruti G. Vakharia of Haug Partners moderated the panel. The panelists were Hiro Aragaki, JAMS Neutral and Professor of Law; Margaret Ives, in-house counsel at Takeda Pharmaceutical Company, Limited; and Dr. Kabir Duggal of Arnold & Porter. The panel discussed the differences between litigation and arbitration, the benefits of international arbitration over cross-border litigation, the challenges of arbitrating internationally, the mechanics of international arbitration, and best practices for what to include and what to avoid when drafting a dispute resolution clause. The panel encompassed neutral, outside counsel, in-house counsel, and academic perspectives
Thank you to everyone who worked on and attended this CLE. We greatly appreciate Niki Borofsky, Christine Smith, Alison M., Margaret Poppe, Todd Drucker, Jazmine Smith, Corey Taylor, and Matthew P. York of JAMS collaborating with AABANY's Litigation Committee, co-chaired by Aakruti G. Vakharia, Jennifer Wu, Lois Ahn, and ADR committee, led by Chris M. Kwok (Chair) and May Li (Vice Chair), all of whom put together this interesting and informative program.
To learn more about the Litigation Committee go to https://www.aabany.org/page/116. To learn more about the ADR Committee go to https://www.aabany.org/page/1083.