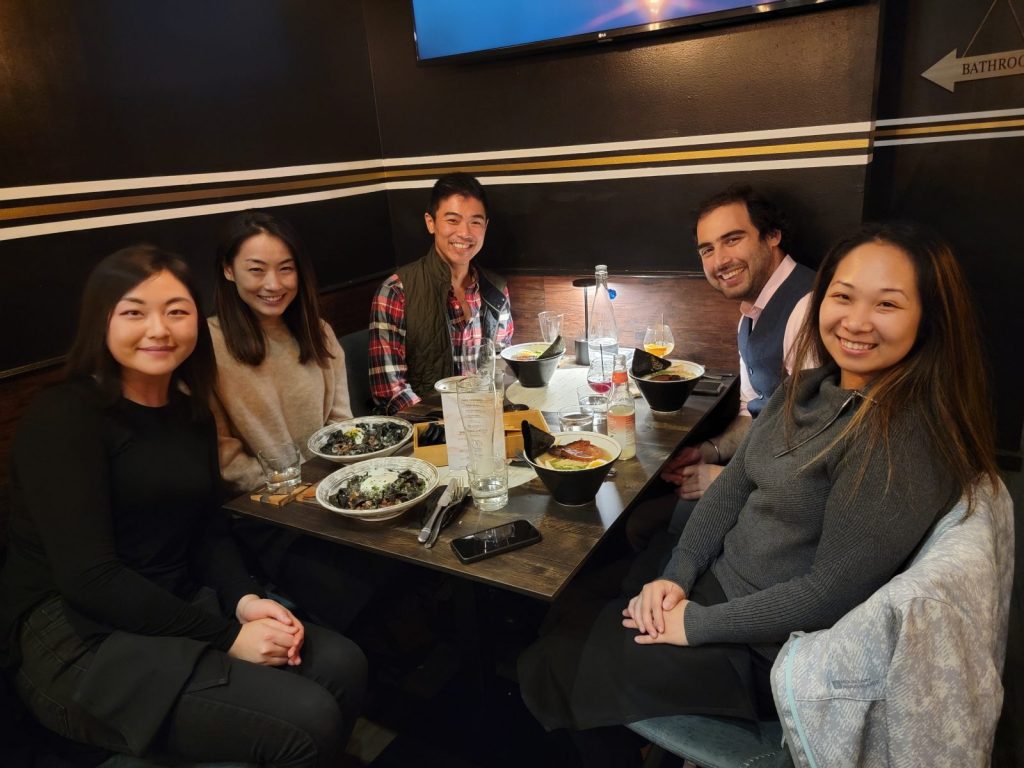 The latest #RestaurantSeries dinner was held on Thursday, October 26, 2022 at NSA Noodle Bar in Brooklyn. #Restaurant Series dinners are intimate and informal get-togethers to connect current and prospective members with various AABANY committees, designed to support Asian-owned businesses in the wake of the economic disruption caused by the pandemic. The dinner featured Membership Committee Co-Chair Dianna Lam and Litigation Committee Co-Chair Lois Ahn. The NSA Noodle Bar provided a three-course prix fixe menu with delicious options including miso arancini, panko crusted takoyaki, miso honey burrata, truffle tonkotsu ramen, among others. The crowd favorite was hands down the miso honey burrata appetizer.
The food was great, of course, but the conversations were even better. The group, sitting in a cozy corner of the restaurant, exchanged life stories, and discussed career trajectories and goals, working as a big law associate vs. an in-house lawyer, and, in light of the upcoming winter season, the best places to ski/snowboard.
Big thanks to those who came out, and please be on the lookout for future #RestaurantSeries!
To learn about the Litigation Committee, go to this page, and to learn more about the Membership Committee go to this page.