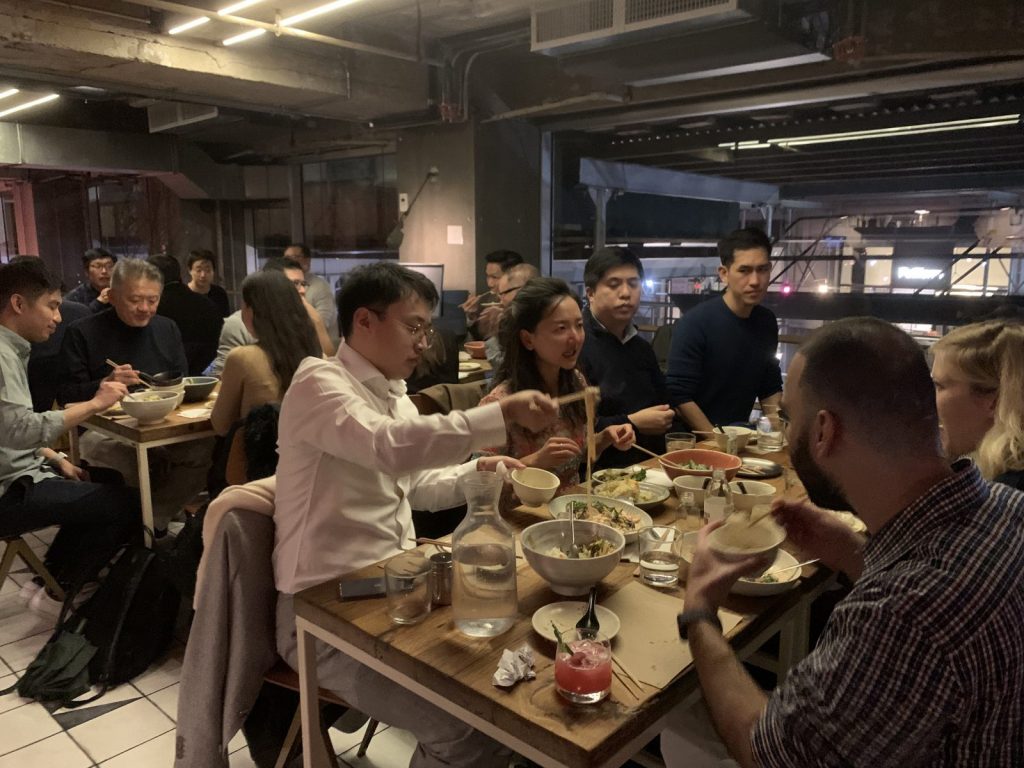 On November 30, 2022, the Labor & Employment Law Committee and the IP Committee partnered up to host a dinner event at Nonono. Twenty-five attendees filled the upper level of this Japanese restaurant to enjoy dinner family-style, starting with Nonono's signature skewer pieces like short rib and chicken oyster, and moving on to a variety of scrumptious rice and noodle dishes.
Registration for this dinner event reached maximum capacity in just a few days, due to high interest. The two Committees welcomed a wide range of attendees, including members, non-members and first-time comers who gathered to make connections with and learn about the various experiences of the attendees representing practitioners in both IP and Labor & Employment Law.
To learn more about the two host Committees and to sign up for their listservs, go to:
Labor & Employment Law Committee
Thanks to the Co-Chairs and Vice Chairs of both Committees for organizing this enjoyable event and to everyone who came. We look forward to future events from these Committees and hope you can join them!