AABANY was proud to participate in The Coalition of Asian Pacific Americans' (CAPA's) Asian American/Pacific Islander (AAPI) Heritage Festival on May 19, 2019. It is the longest continuously running Pan-Asian American Festival on the East Coast and this year's celebration was particularly special because 2019 marked the 40th anniversary of the Festival.
This year's theme was celebrating Asian American heroes, and AABANY was proud to be involved. We gave out over forty 2018 Year End Reports, spreading the word about the amazing work that AABANY does every year.
We thank Chris Kwok, Kwok Ng, Francis Chin and Kevin Hsi for helping to man the table this year.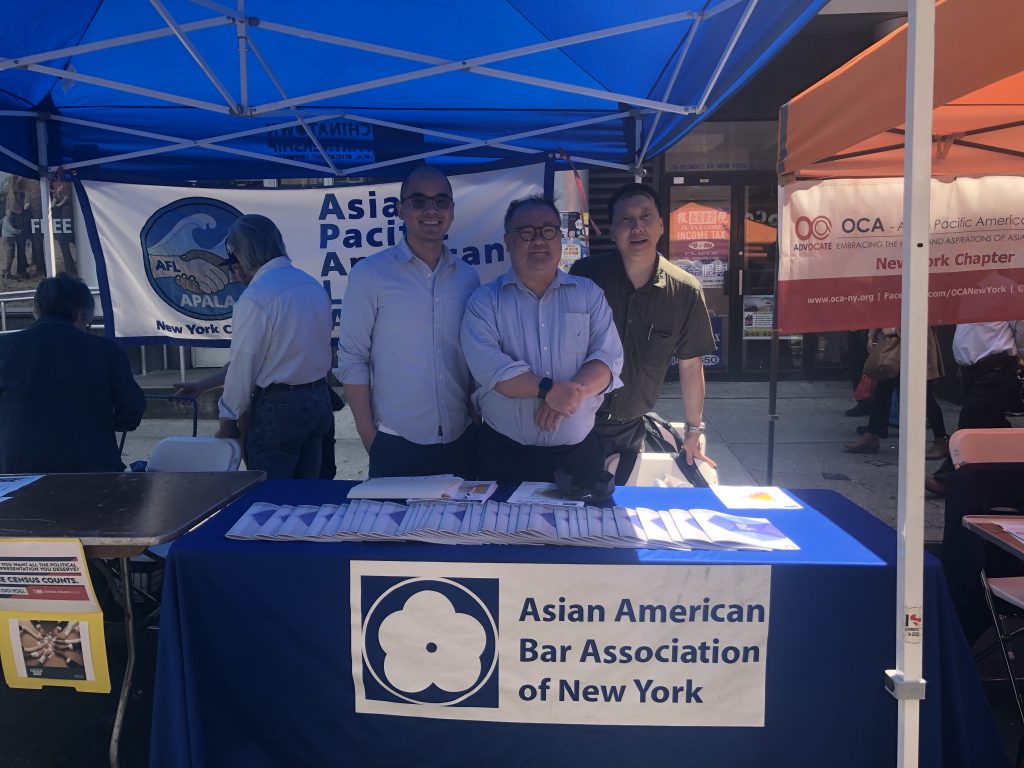 For more information on the event, visit CAPA's website at: www.capaonline.org or Facebook page at: https://www.facebook.com/AAPIFest/